Opera singer to return to PSU for competition bearing her name 
  Thursday, March 5, 2020 10:45 AM
  Giving Back, Arts & Entertainment, Alumni, News
Pittsburg, KS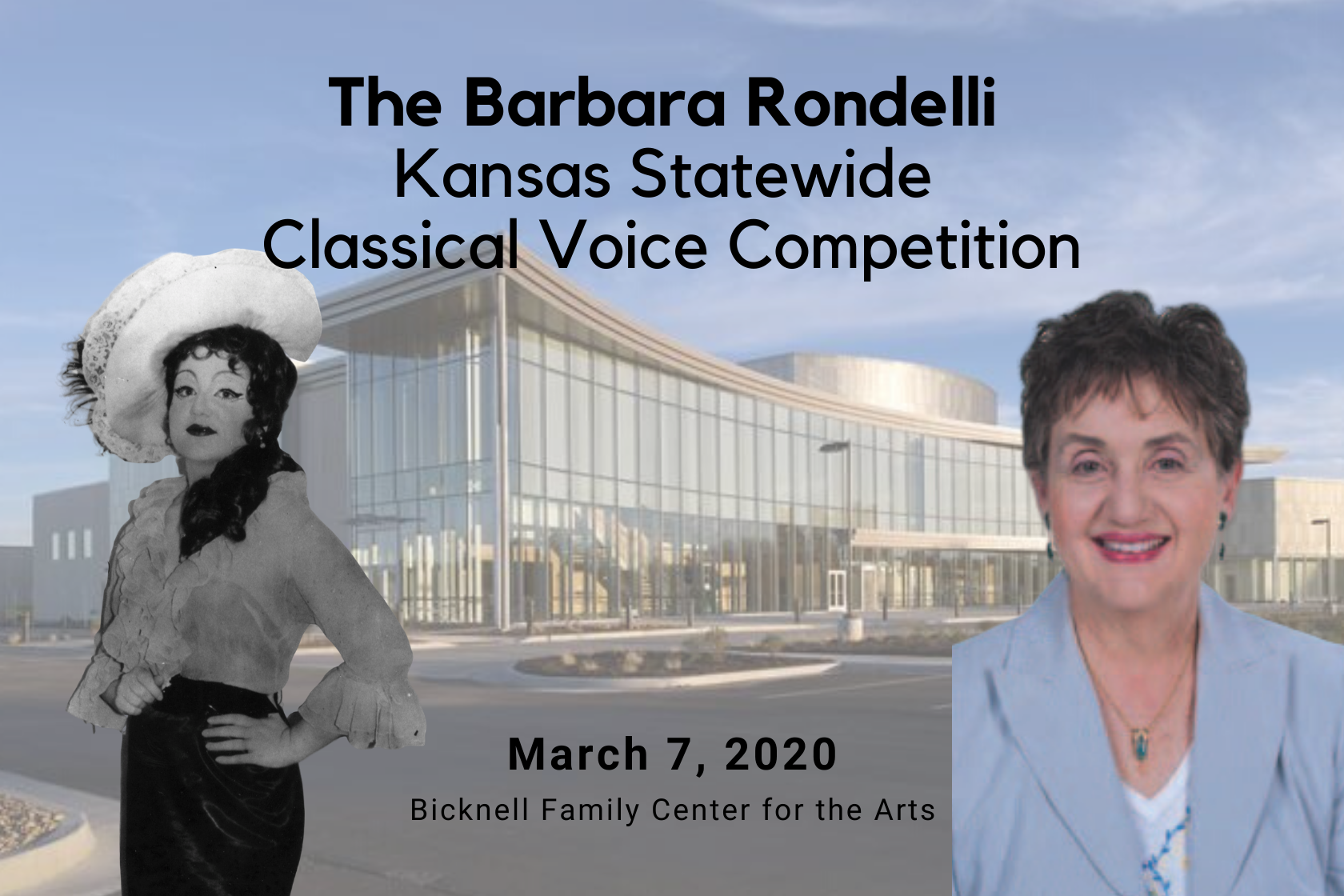 Acclaimed opera singer Barbara Rondelli-Perry has "wonderful memories" of her time as a student in the Music Department at Pittsburg State University — so much so that her late husband, Richard Perry, endowed a scholarship for voice majors here in her name in 2005, and four years ago funded a vocal competition in her honor. 
On Friday, she'll return to PSU for a tour and on Saturday, she will attend that competition for the first time.  
Called the Barbara Rondelli Kansas Statewide Classical Voice Competition, it will feature 16 undergraduate singers enrolled in Kansas collegiate institutions, including four PSU students, vying for prizes of $1,500 to the winner in each of four categories: soprano, mezzo-soprano, tenor, and baritone-bass. All of the finalists' performances, as well as the winners' concert, are free and open to the public. 
"I used to listen to the Ed Sullivan Show on Sunday evenings," said Rondelli, who grew up in Chicopee, Kansas, the daughter of immigrants. "He used to have opera singers on, and I thought it was just wonderful. I listened to the Metropolitan Opera on Saturday afternoons on AM Radio. I'd go outside, swing in the tree, do scales up and down, and dream." 
After studying in high school with a faculty member in the PSU Music Department, she decided to enroll as a Gorilla in 1956. She sang in the University Choir, performed recitals, and toured high schools. 
She went on to travel and perform around the world in noted roles with major opera companies, TV, and radio stations, and spent three decades as a professor of voice at the University of Toledo. She was the first PSU graduate to receive a Fulbright Scholarship to attend the Royal Academy of Music in London. 
She's looking forward to returning to Pittsburg State, she said, and attending the competition in "a magnificent building," the Bicknell Family Center for the Arts.  
"You're very lucky to have such a venue there," said Rondelli-Perry. "I'm happy that this competition bears my name; I think a lot of great singers have come from Kansas, and I'd like to help them on to the next step a little by supporting it." 
About the competition 
The morning round begins at 10 a.m. and will feature the mezzo sopranos and basses. The afternoon session will begin at 2 p.m. with sopranos and tenors. Judges will deliberate at 5 p.m. and the winner's concert will begin at 5:20 p.m. with a reception to follow in the Bicknell Center's art gallery.