Office of Career Services transitions mock interviews to Zoom 
  Thursday, March 19, 2020 4:00 PM
  News
Pittsburg, KS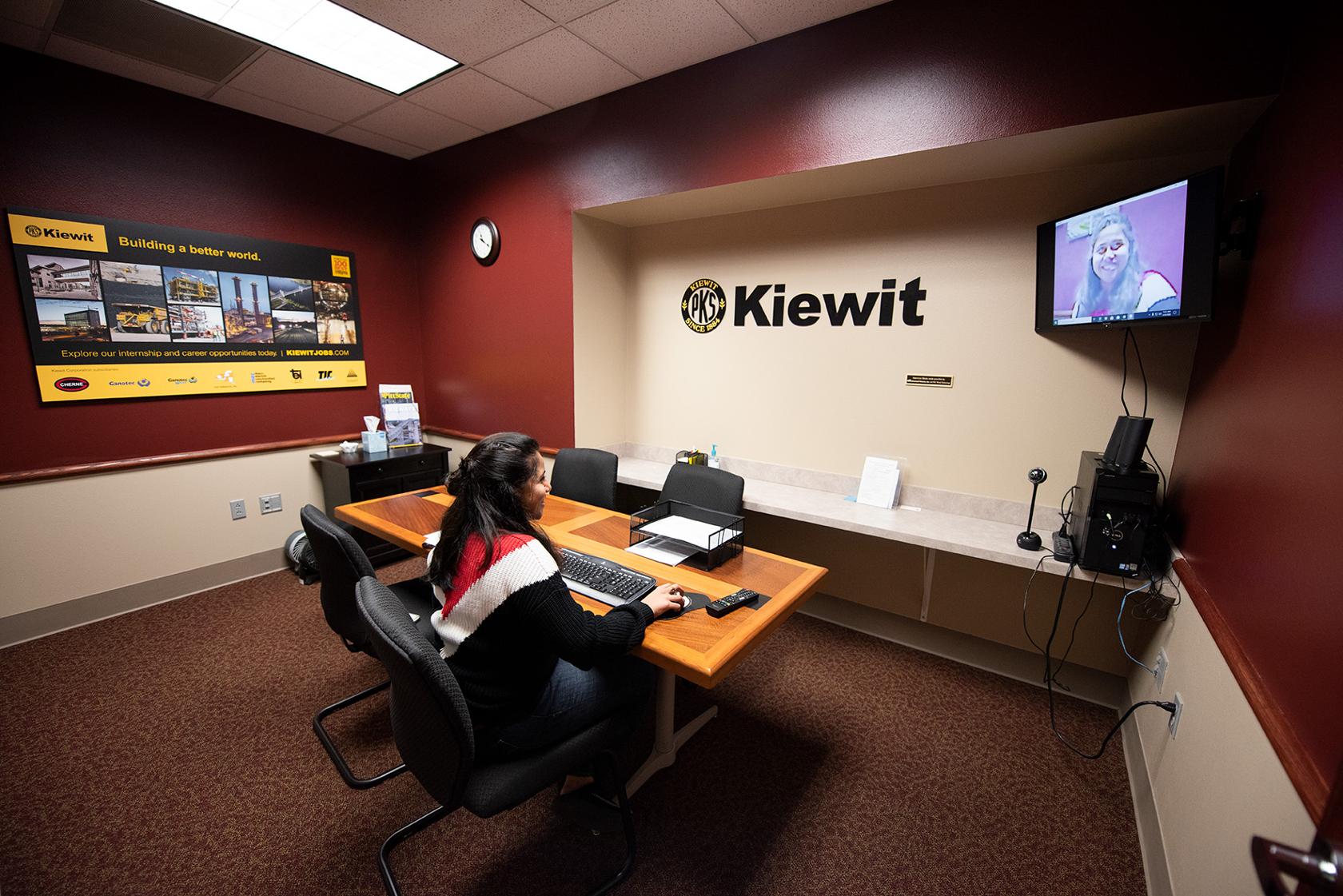 Nearly 70 percent of Pittsburg State University graduate assistant Nikhila (Nuh-kela) Bashetty's job in the Office of Career Services is conducting mock interviews with students to help prepare them to land an internship or their first job after graduation.  
She also conducts mock interviews with students in numerous degree programs, including the departments of Communication, Social Work, Automotive Technology, Criminology, and Construction, because it's required as part of their coursework. 
Amidst the onset of social distancing due to COVID-19, Bashetty didn't stop; as so many others in their various fields are doing, she and her Career Services colleagues simply adjusted. 
"The need to distance ourselves socially doesn't change the need to do mock interviews," she said Friday after completing one with a student who will graduate in May via Zoom — a remote conferencing tool that can be done via computer from anywhere. Before the day was over, Bashetty conducted four more. 
Bashetty, who is pursuing a master's degree in technology with an emphasis in information technology, made a few tweaks to her process, like asking students to email her their resumés and other documents for review. With the exception of handshakes, she still can put students through a realistic experience. 
"Seniors who have applied for full-time positions can use this to ease their nerves, get practice and pointers," she said. "I ask them to set the camera in such a way that's well lit, so I can see their upper body as if they're on the other side of the table. We can record it so it can be reviewed, and they can work on making recommended modifications. We can then do another interview, and almost every time we see an improvement." 
Bashetty has participated in four such interviews herself for jobs she's applied for in Washington, D.C., and San Diego — a positive, she said, because it saves time and travel costs. 
"I strongly recommend that students continue doing mock interviews to help them prepare and improve their chances of success," she said. "It's a valuable experience to go through and a free service to all of PSU students." 
To make an appointment for a mock interview via Zoom, contact the Office of Career Services at careers@pittstate.edu or 620-235-4140. 
For additional help from Career Services, visit https://careers.pittstate.edu/