More than 70 bands to perform in Pittsburg on Friday  
  Monday, March 2, 2020 10:00 AM
  Arts & Entertainment, News, Campus Culture
Pittsburg, KS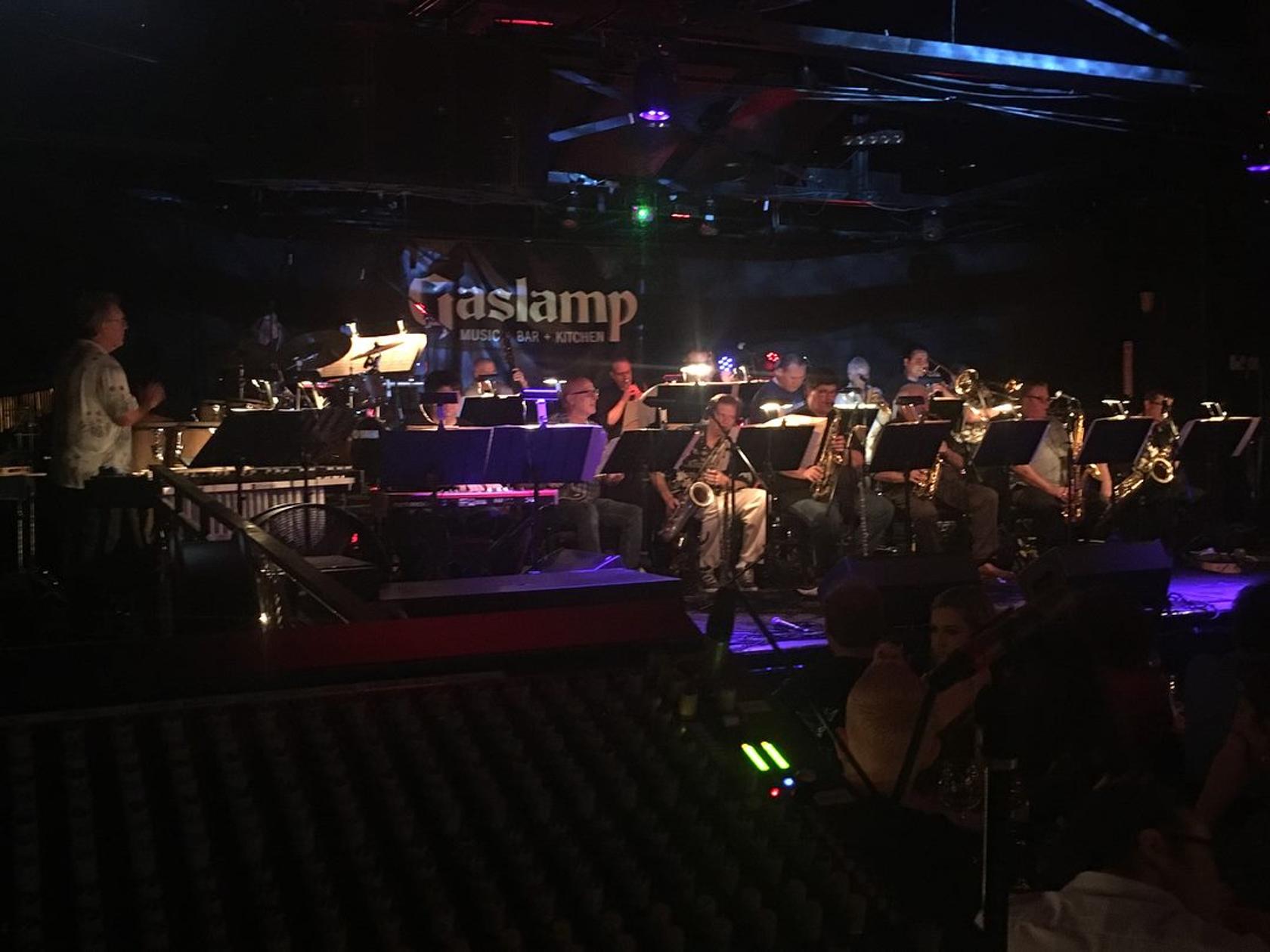 The 46th Annual PSU Jazz Festival is planned for Friday and is expected to draw hundreds of high school and middle schools students in 72 high school and middle school bands from across the Four State Area, and the Tom Kubis Big Band from Los Angeles.  
Started in 1974 by Professor of Music Russell Jones with just 14 bands, the festival has evolved into what is believed to be the biggest one-day jazz festival in the Midwest, according to Professor of Music Robert Kehle, who now directs it.  
The bands' 30-minute concerts, which are judged, will occur both at the Bicknell Family Center for the Arts on campus and Memorial Auditorium in downtown Pittsburg, starting at 8 a.m. and running until 5:45 p.m. Those performances are open to the public at no charge, but because they're judged, attendees shouldn't open the doors during the performances and should limit distractions.  
The festival will culminate in a public concert featuring the Tom Kubis Big Band — one of the premier jazz groups in the nation — at 7:30 p.m. at Memorial Auditorium.   
"They are made up of some of the best studio musicians in the world," said Kehle. "You have heard all the players unless you never turn on the TV or go to movies, as they are on all the soundtracks. It will be concert to remember."  
Opening the concert will be the PSU Jazz Ensemble under the direction of Kehle. 
Tickets for the concert are $15 for adults and $10 for children, seniors, military and veterans with valid ID, and PSU staff/faculty with valid ID. PSU students are admitted free. They may be purchased or picked up at the PSU Ticket Office in Room 137 of the Garfield Weede Building. They also may be purchased at 620-235-4796, www.pittstate.edu/tickets.  
Schools participating include: 
Aurora, Missouri  
Baxter Springs, Kansas 
Bentonville West, Arkansas   
Blue Springs, Missouri 
Branson, Missouri  
Carl Junction, Missouri  
Carthage, Missouri  
Central HS in Springfield, Missouri   
Cherokee MS in Springfield, Missouri   
Derby, Kansas   
East Newton, Kansas   
Eisenhower in Goddard, Kansas   
Frontier Trail, Kansas  
Galena, Kansas  
Goddard, Kansas 
Grandview, Missouri  
Gravette, Arkansas  
Hutchinson Community College, Kansas  
Independence, Kansas  
Iola, Kansas  
Kickapoo in Springfield, Missouri  
Knob Noster, Missouri  
Martin City, Missouri  
Monett, Missouri  
Neosho, Missouri  
Olathe South, Northwest, North HS, Kansas   
Oologa, Oklahoma  
Ozark, Missouri  
Parkhill, Missouri  
Pioneer Trail – Olathe, Kansas 
Pittsburg, Kansas  
Prairie Trail – Olathe, Kansas 
Raymore-Peculiar, Missouri 
Raytown, Missouri  
Republic, Missouri  
St. Thomas Aquinas - Overland Park, Kansas   
Overland Park, Kansas  
Seneca, Missouri  
Wagoner, Oklahoma 
Warrensburg, Missouri 
Webb City, Missouri   
Wichita Northwest 
Willard, Missouri