How university teams are collaborating to keep students on track toward degrees   
  Monday, March 16, 2020 3:30 PM
  News
Pittsburg, KS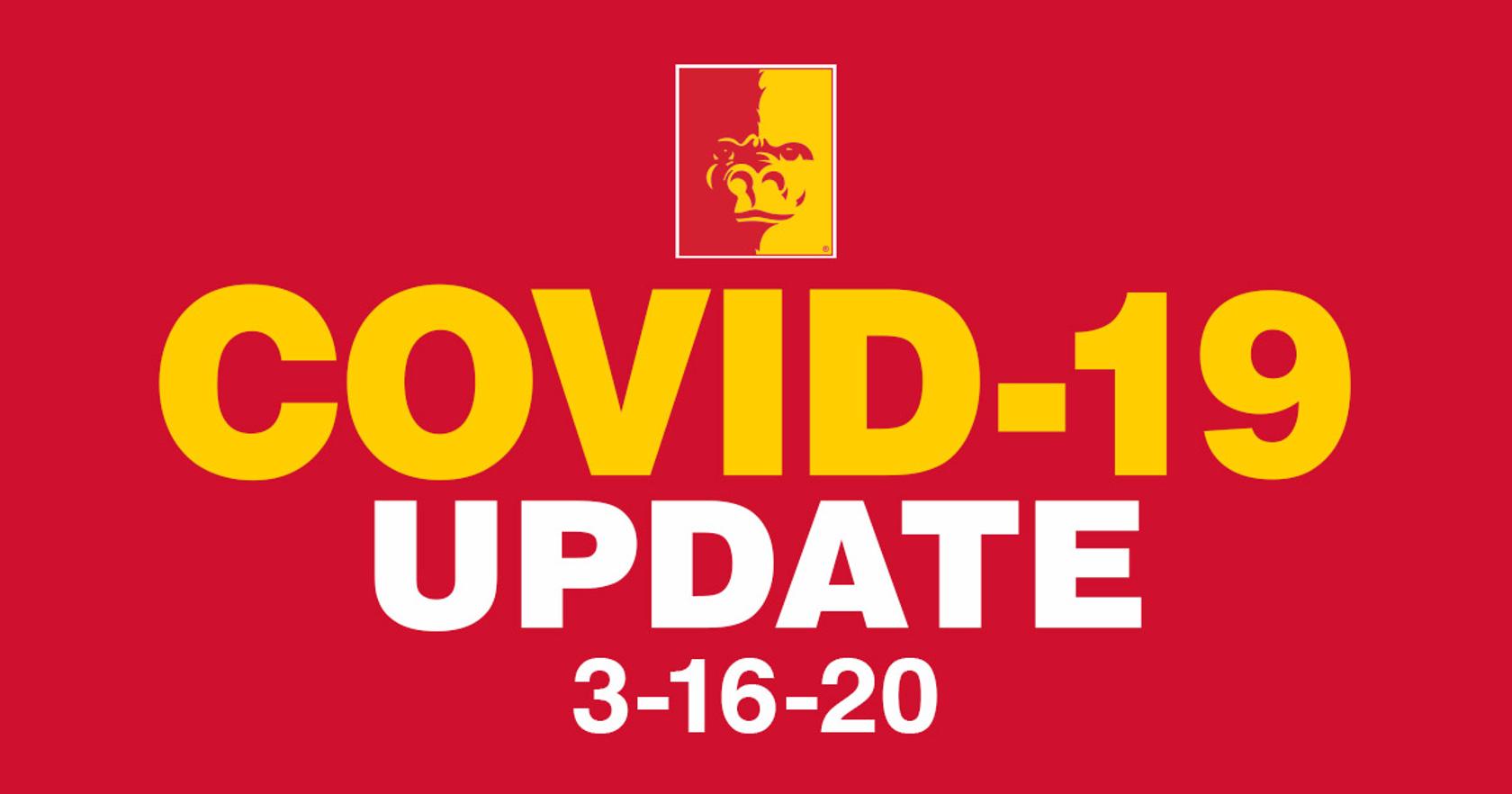 Teams across campus at Pittsburg State are working this week to employ strategies to ensure each student's path to earning a degree is not hampered by COVID-19, while also modifying operations to minimize the impact of the health challenge. 
The university's Critical Response Management Team continues to monitor and discuss the CDC's recommendations daily. Although students were released at the end of the day Friday, the university is not closed. 
On Monday, at the recommendation of the CDC, the university suspended all travel in the Four State Area, issued a statement discouraging personal travel, which in some circumstances will result in a 14-day self-isolation period upon return, and advised organizers to postpone in-person events that consist of 50 people or more throughout the U.S. 
To that end, all remaining events have been canceled at PSU through the end of the spring semester, with the exception of Commencement; that decision will be made at a future date. 
"The objective is to flatten the curve," said Dr. Kathleen Sandness, medical director of the Bryant Student Health Center. "Protective measures have been proven to reduce the number of cases and prevent the health care system from exceeding capacity." 
Health Center 
Sandness is offering health and wellness guidance to the campus community. That includes not going to a health provider or the emergency room unless you have a fever or trouble breathing, but rather, calling a health care provider for instructions on how to be seen and potentially tested, if necessary.  
Student Health Center: 620-235-4452 
Crawford County Health Department: 620-231-5411 
Community Health Center of SEK: 866-888-8650 
Sandness is working closely with local, regional, and state officials, with guidance from the CDC, to ensure best practices. A current list of bullet points can be viewed here. 
Education 
Provost and Vice President of Academic Affairs Howard Smith is leading an initiative among faculty, in cooperation with members of PSU IT Services, to move face-to-face teaching and coursework online through the existing teaching tool, Canvas, and to implement new and innovative approaches using apps such as Zoom, Skype, and livestreaming. The use of labs is being discussed on a case by case basis by programs and departments. 
"Our goal is to maintain the best possible high-quality experiences for our students that preserves progress toward their degrees," Smith said. "Faculty are focusing intently on that this week." 
Face-to-face classes are suspended but coursework will resume in full force online and in alternative formats on Monday, March 30, and will continue that way indefinitely. Axe Library will remain open for students who need internet access. 
Housing and food service 
Vice President of Student Life Steve Erwin is leading the effort to ensure safety and wellness in residence halls, which remain open and operating but with the recommendation that residents observe social distancing. 
Erwin's team is reducing options and eliminating self-service at Gibson Dining Hall and has moved to individually wrapped disposable utensils and plates. Retail food operations is subject to demand and conditions in coming weeks, but typically observes a reduced schedule during Spring Break anyway. 
Technology implementation 
Chief Information Officer Angela Neria's team, together with the university's Center for Teaching, Learning, and Technology (CTLT) headed up by Brenda Frieden, are assisting all divisions with technology needs. They're ensuring student technology needs are met through the use of the university's laptop carts, the free availability of Adobe Creative Suite, and via the creation of a chat app that will be implemented this week.  
The two teams are also ensuring faculty and staff are trained in and are able to implement the most current distance learning strategies, have troubleshooting guidance, and are able to create a work-from-home environment if needed. 
Telework 
Chief Financial Officer & Vice President for Administration Doug Ball is supervising the implementation of the university's existing telework policy to enable some employees to transition to remote work to reduce density on campus and to decrease risk. 
"It's become very clear, as we're going through a university-wide and nation-wide challenge, just how strong and capable our collective team and individual teams really are," said President Steve Scott. "I'm proud of how everyone is already meeting this challenge and looking at tackling it with their own unique skill sets, and I'm proud of our students for being flexible and patient as we work through the details."