Friday event designed to show area students career possibilities 
  Wednesday, March 4, 2020 3:00 PM
  Science and Technology, News
Pittsburg, KS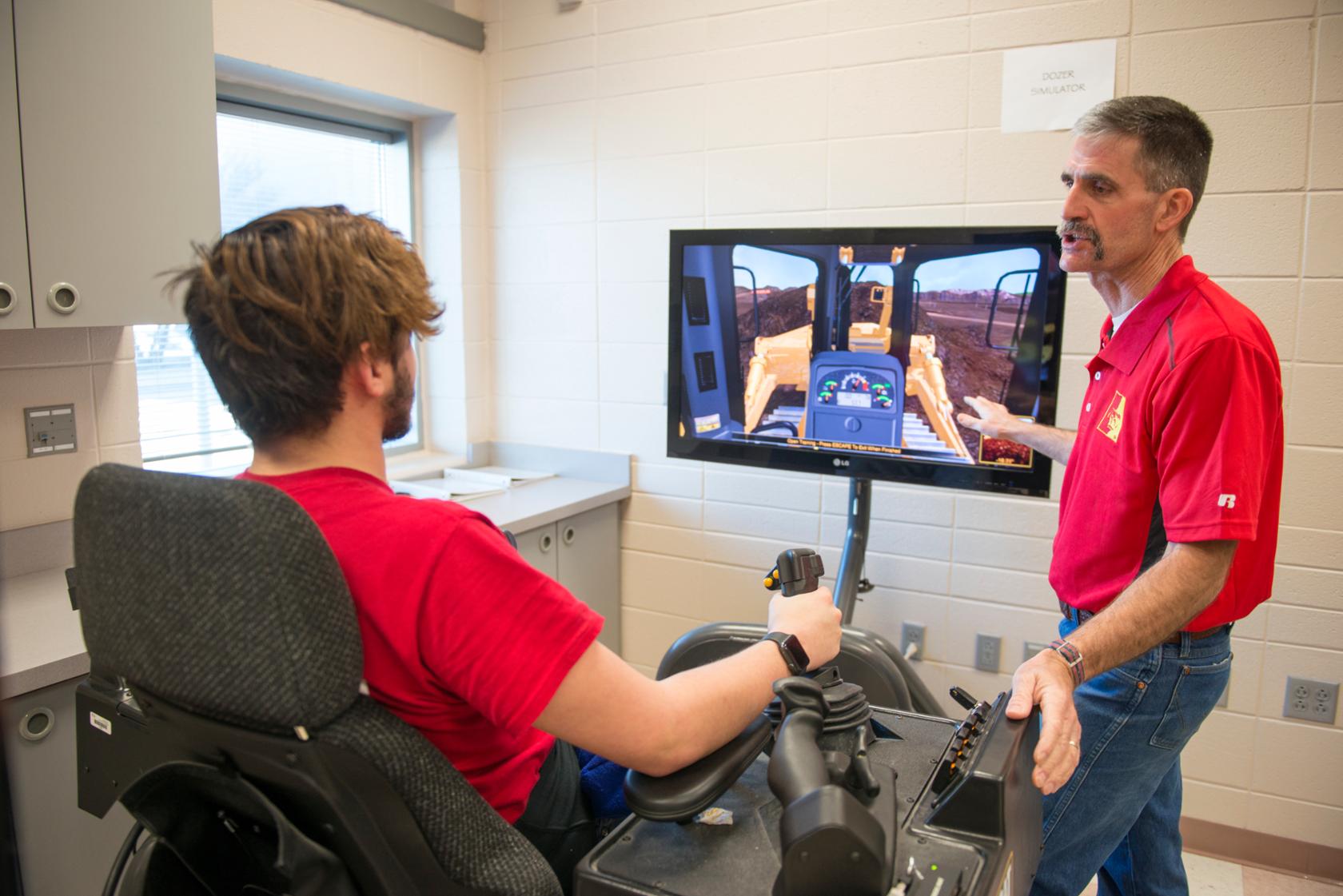 Contact: John Iley, event coordinator and special assistant to the Dean of the College of Technology, 620-235-4373, jiley@pittstate.edu 
Media friends, 
High school students and technical school students will begin at 8:30 a.m., with community college students and transfer students beginning at 10:30 a.m. Please note: the best time for photos and video footage will be between 9 and 10 a.m. when approximately 500-plus 10th through 12th grade students are in the building, including nearly 100 from Franklin Technology Center/Joplin High School. At 10 a.m., more than 200 eighth graders will arrive for a tour and the building will be very busy. 
John Iley is predicting that many "Aha!" moments will happen on Friday at the Kansas Technology Center at PSU, where more than 600 high school students from 36 schools, 200 from a local middle school, and dozens from community colleges will gather in hopes of making informed career decisions. 
They'll be participating in the College of Technology Open House, a day designed to show them — not tell them — the possibilities. 
"It's one thing to see a picture in a book or an image or video on a monitor or screen, but it's an entirely new, rich encounter when one experiences technology, design, and engineering with all their senses; they'll see it, hear it, smell it, touch it," Iley said. "The COT Open House opens doors."  
Iley said that by rotating among COT departments and demonstrations, students will accomplish things they've never done before, including designing, creating and manipulating a unique graphic image; experiencing augmented reality and real-world applications of virtual reality; operating a simulator or piece of equipment; seeing how items are made or how things actually work, up close and personal. They'll have the opportunity to experience dyno-testing of an automobile, explore robotics and light painting, observe water jet cutting, four axis routering up close, and participate in hands-on manufacturing activities.  
This year's demonstrations have been expanded to keep up with demand; the roster of attending schools is growing by 13. Among them: Bentonville High School and Bentonville West High School from Arkansas; Scott Regional Technology Center and Lamar Career and Technical Center from Missouri; and Conway Springs High School and Shawnee Mission North High School from Kansas. The largest group attending this year is Franklin Technology Center/Joplin High School, with 95 students participating.  
Faculty and university students will provide a series of technology encounters and interact with visiting students to not only introduce career possibilities, but to ways in which technology, design, and engineering impact them personally every day. 
"They'll also visit with university students about summer internships and experiences in a field of study," Iley said. "From these encounters, we hope to spark new ideas and expand students' perspectives concerning career possibilities and opportunities." 
For more information: www.pittstate.edu/ktcopenhouse