CANCELED - Former video game addict to share personal journey 
  Monday, March 9, 2020 9:00 AM
  News, Campus Culture, People and Society
Pittsburg, KS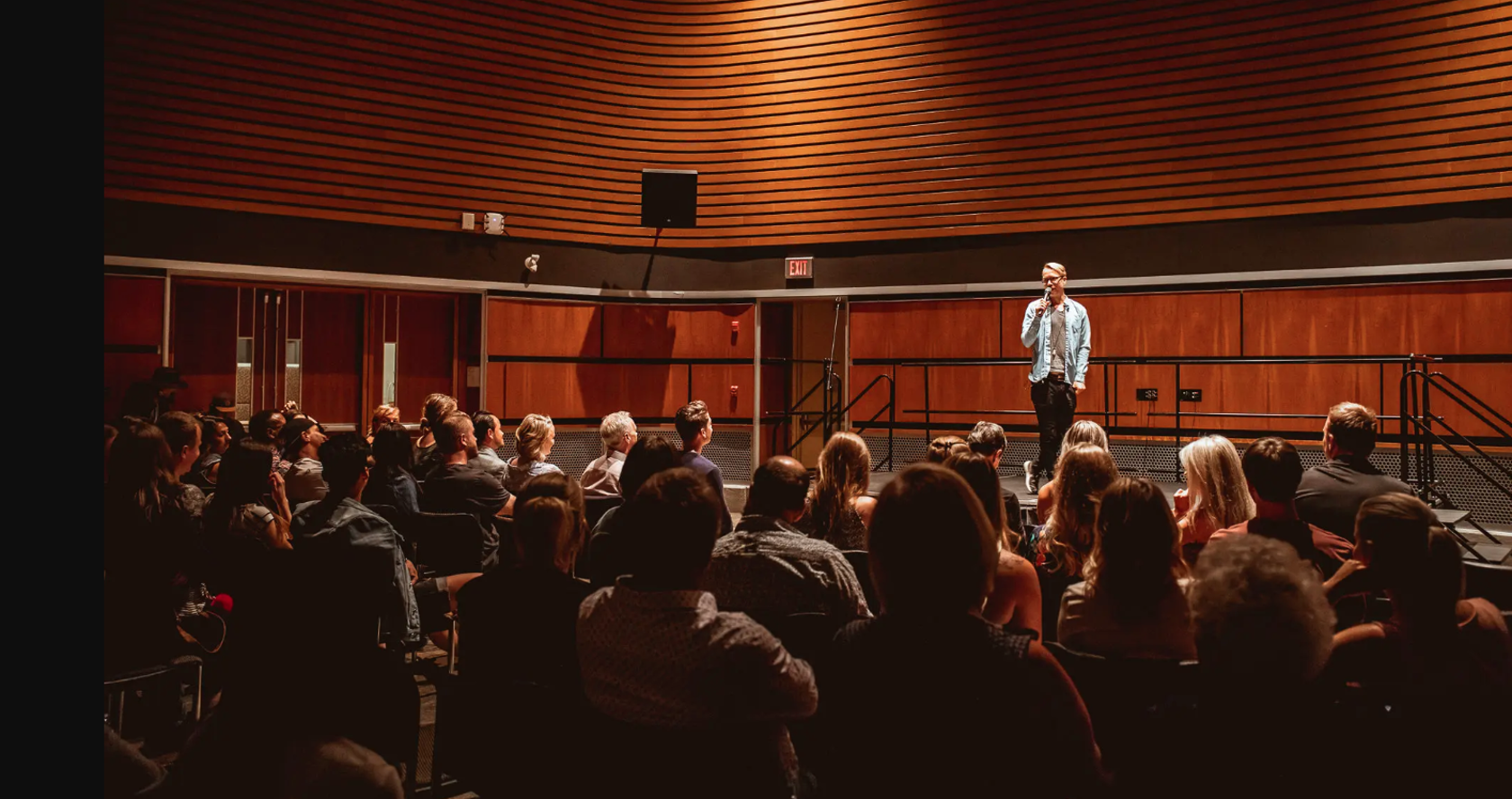 This event has been canceled.
Cam Adair, a former video game addict and now nationally recognized speaker and entrepreneur, will share his personal story at 4 p.m. on March 16 in a free presentation, "Confessions of a Video Game Addict," in the Bicknell Family Center for the Arts, 1711 S. Homer, on the campus of Pittsburg State University.  
The World Health Organization recently declared video game addiction as a mental health disorder, adding it to the International Statistical Classification of Diseases and Related Health Problems which takes effect in January 2022. 
Adair will share his journey of overcoming his addiction to the gaming world and will offer key insights that he's learned along the way to living a more meaningful life. Ultimately, he will inspire attendees to think differently about their technology habits and provide strategies to thrive in the digital age. 
A native of Canada who now lives in California, he is the founder of Game Quitters, the world's largest support community for video game addiction that serves 75,000 members in 95 countries. 
As a youth he was a talented hockey player, but his life took a dramatic turn at the age of 11 when he began to experience intense bullying. He dropped out of high school and never graduated; while his friends were in college, he was playing video games up to 16 hours a day. Struggling with depression, he reached the point of writing a suicide note; it was that night that he made a commitment to change. 
Named one of Canada's top 150 leaders in mental health, Adair's work has been published in Psychiatry Research, and featured in two TEDx talks, the New York Times, Forbes, BBC, and ABC's 20/20. His videos on YouTube have more than 2 million views. Born in Canada, he currently lives in California. 
The PSU event is sponsored by Campus Activities-Prevention & Wellness and Southeast Kansas Problem Gambling Task Force.