University mourns passing of seventh president
  Monday, February 24, 2020 9:00 AM
  News, People and Society, Milestones
Pittsburg, KS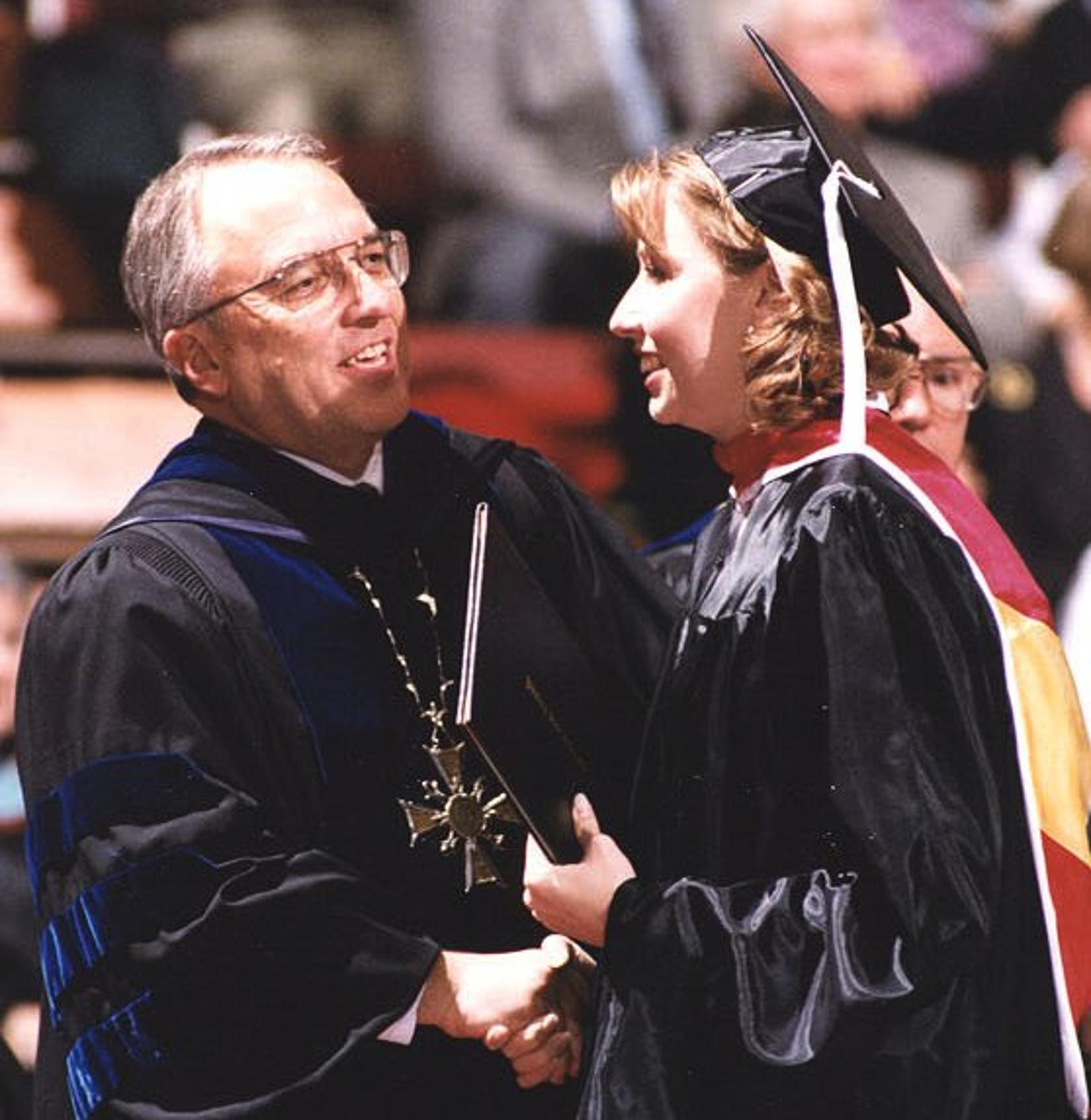 The seventh president of Pittsburg State University, John Darling, died Monday, Feb. 17, 2020, in Texas. 
"On behalf of the entire Pittsburg State University community, I offer our most sincere sympathies to former President Darling's family. We appreciate his service and the difference he made while leading the campus," said PSU President Steve Scott. 
Darling was appointed president on Jan. 1, 1996; his inauguration ceremony was held on March 7 that year as part of the traditional Apple Day (Commemoration Day) ceremony.  
"My dream is that as we plan for the future we will serve well, not only the people of this region, but also people from many different parts of our country and from other countries," Darling said during his inauguration address.  
During his time at president, Darling oversaw the start of historic renovation of Russ Hall, the addition of a December commencement ceremony, the creation of Gorilla Village, the promotion of educational technology, and the development of the Presidential Emerging Leadership program. He also was a Professor Emeritus of Marketing and International Business in the Kelce College of Business.  
Born on March 30, 1937, in Holton, Kansas, he went on to graduate with a bachelor's degree in economics from Graceland College in Lamoni, Iowa, in 1954, and married Melva Fears in 1956. He also held bachelor's and master's degrees in business from the University of Alabama. 
He spent four years in industry with J.C. Penney Company, overseeing eight stores in the Kansas City area, before he returned to higher education, earning his PhD in marketing from the University of Illinois in 1964. In addition to his time at PSU, his career included leadership roles at Southern Illinois-Carbondale, Texas Tech University, Mississippi State University, LSU-Shreveport, Rockhurst University, Texas State University, the University of Texas at San Antonio. 
A world traveler, he held honorary doctorate degrees from the Helsinki School of Economics in Finland and Chung Yuan Christian University in Taiwan, and at age 60, received the Distinguished Eagle Scout Award. He authored 12 books and monographs and more than 200 academic and professional journals before retiring. 
Darling is survived by his wife and three children, as well as several grandchildren and great-grandchildren. 
Services will be held in Boerne, Texas, on March 8. 
Cards may be sent to Melva Darling, 1150 Grand Boulevard, Room 5090, Boerne, TX 78006-0350.