Reception to honor winners of Distinguished Service Award 
  Friday, February 28, 2020 4:00 PM
  Alumni, People and Society, News
Pittsburg, KS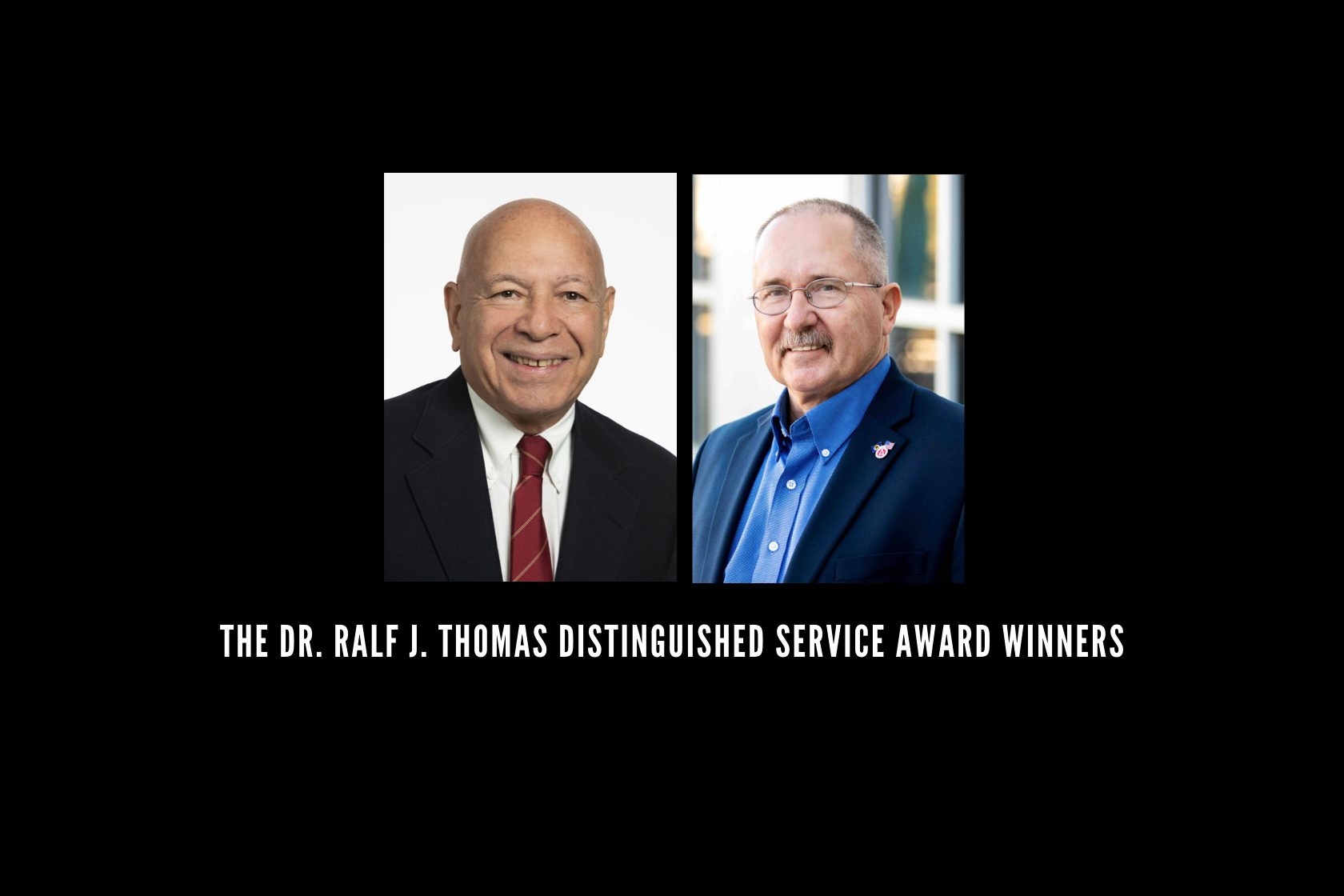 A public reception will be held at 2 p.m. Monday at the Wilkinson Alumni Center to honor Tony Perez and Larry Weis, the recipients of this year's Dr. Ralf J. Thomas Distinguished Service Award.  
The PSU Alumni Association established the award in 1991. It honors the memory of a retired faculty member who volunteered his service to the PSU Alumni Association for 22 years and was the first recipient of the award in 1991.    
Weis is the senior vice president of construction operations for Martin K. Eby Construction Wichita, where he has worked for 40 years starting as a field engineer. 
Perez, a retired Lieutenant Colonel in the U.S. Air Force who spent 22 years in service during the Vietnam War era, has been a volunteer at KRPS Radio at PSU since 1990. 
The winners also be recognized Monday at the Apple Day Ceremony at 3 p.m. in the Overman Student Center.