Q+A: Khadija Ceesay
  Thursday, February 13, 2020 10:00 AM
  News
Pittsburg, KS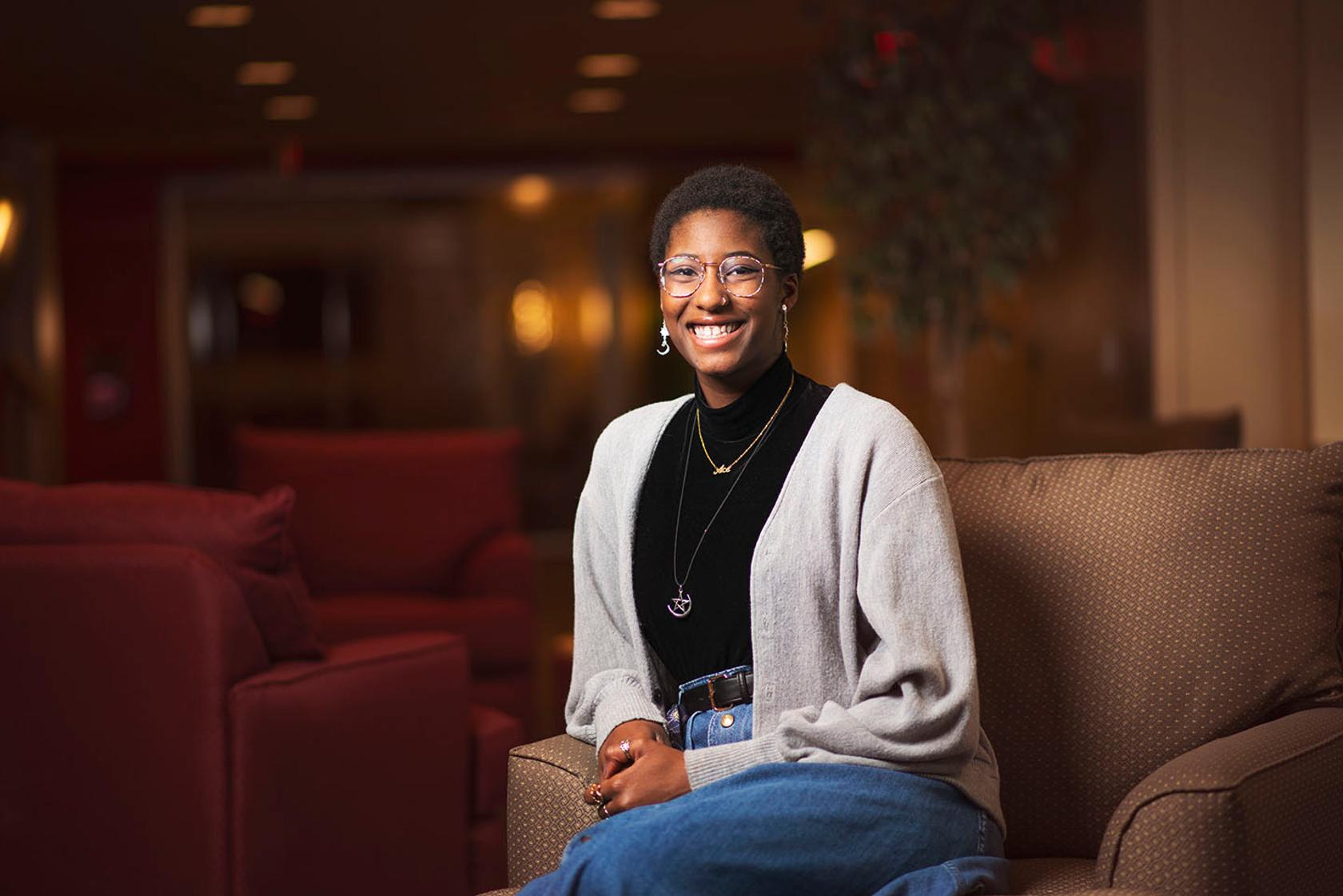 Q + A with...
Khadija Ceesay, freshman communication major from Olathe, KS. 
Why did you go to college?
I went to college because I could always see myself pursuing a degree in communication. My mother didn't get the chance to go to college and my dad went later on in his life when it was harder, so I promised myself and them that I would get my degree before really delving into the rest of my life. 
The idea of college has always been exciting to me, and I'm very glad I'm attending right now because I've met so many amazing people and done so many fun things that I miss it whenever I have to go home.
What led you to Pitt State?
I was actually set on going to JCCC for two years before transferring to a university, but then I visited Pitt and I fell in love with the town and the campus.
I didn't want to go to a school too close to home because I wouldn't feel as independent, and I'd always want to go home. Pittsburg was perfect for both of those things. A friend of mine had recommended it because she was going, as well. Pitt was the only school I had applied for besides JCCC because I was set on going already.
What are your life goals?
I love writing, and at first I wanted to be a journalist or editor for a newspaper. But I realized that print journalism is a dying profession and as years go on people will continue to prefer digital versions of articles. So I attended a meeting with a lady from the U.S. Department of State and fell in love with the idea of being a U.S. foreign service officer.
My major in communication and minor in political science will enable me to pursue that career. Being a service officer would allow me to be overseas which is what I've always dreamed of. I also want to publish a book of my poems and continue to write poetry as long as I am able to.
How have you changed as a person since attending Pitt State?
Since attending Pitt State I think I've become more mature and more cautious of myself and others around me. In the past I've made some not-so-good choices when it came to friendship and those that I wanted to surround myself with. I've realized how important it is that I have people who support me academically and socially. The friends that I have now look after me and vice versa, and I couldn't be more grateful to Pitt for bringing me these wonderful people that have made my life much easier.
Why is a college education worth the investment?
I'm one of those people that complains about the money that it takes to attend college because I don't have very much, but Pitt State is definitely worth the investment. I managed to find a school where I am able to apply what I learn to everyday things and for much less than a big school like KU. I feel at ease here and have learned so much about myself that I would not have if I hadn't gone. The right college is worth the investment because of the experiences, the people, and the knowledge.
-- We Are Pitt State --