PSU, business leaders to kick off Community Campaign 
  Monday, February 24, 2020 12:00 PM
  Giving Back, News
Pittsburg, KS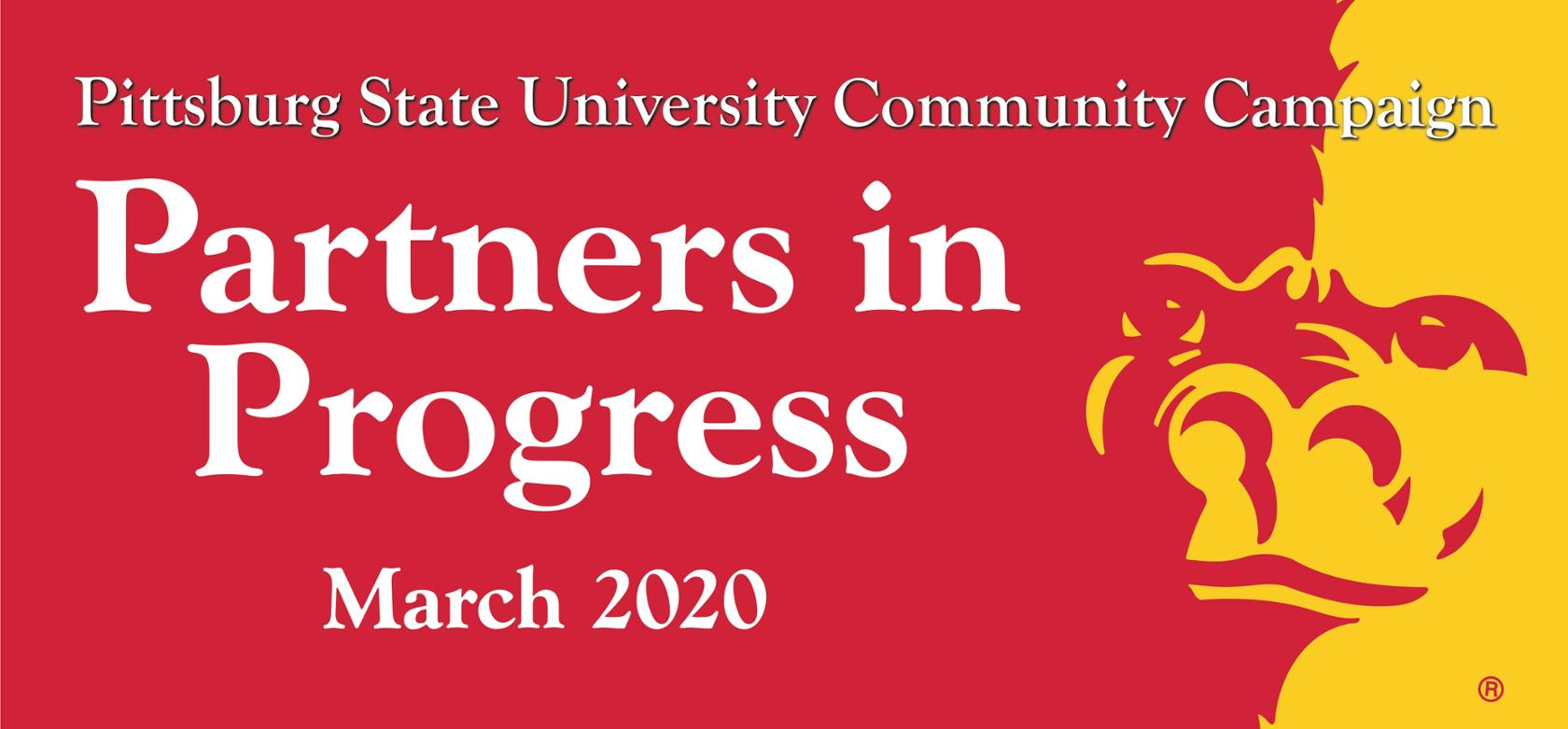 Pittsburg State University and the Pittsburg Area Chamber of Commerce will kick off the 35th Annual Community Campaign, "Partners in Progress," at 8 a.m. Thursday, Feb. 27, in the newly renovated Axe Library. 
Attending will be leaders from the city, local businesses, and the university. Remarks will be given by Pittsburg Area Chamber of Commerce President Blake Benson, and PSU President Steve Scott will present the 2020 Rex Crowley Award to Angels Among Us, represented by Jan Allai and Jeff Wilbert. 
The campaign, which seeks to involve local businesses in giving to PSU in a myriad of ways, from making financial contributions, to hiring students and graduates, to giving in-kind gifts, will be co-chaired this year by Ethan and Alyssa Edwards, Palluccas and Palluccas Event Hall owners. 
"The university and the community began their partnership more than 100 years ago and we are so thankful to be able to continue that tradition," said Kati Karleskint, director of annual giving at PSU.  "We're also thrilled to be able to recognize the Rex Crowley Award winners for their important contributions and hope everyone will join us to help celebrate."