Grant to focus on recycling polymers and plastics 
  Monday, February 3, 2020 2:00 PM
  News, Science and Technology
Pittsburg, KS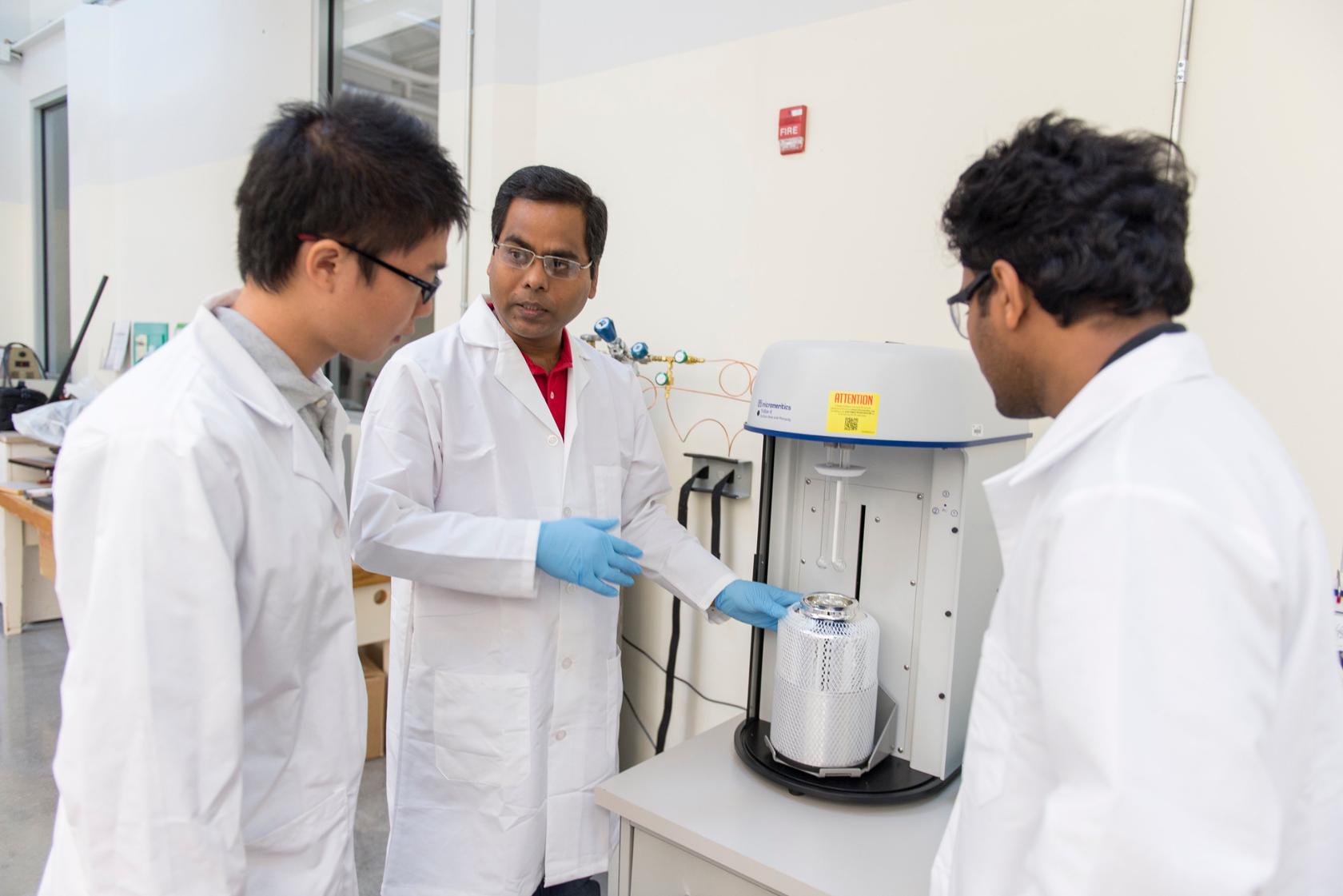 Polymers and plastics are important industrial products heavily used in consumer applications. But recycling them has become a big issue, and there's growing interest in how to handle it.   
A solution may come from Pittsburg State: Associate Professor Ram Gupta received a grant of approximately $100,000 to research recycling polymers/plastics for value-added applications. Phase 1 of this funding is for one year with the possibility of receiving funds for Phase 2 of the project. 
Gupta is a faculty member in PSU's Polymer Chemistry program and conducts research with students at the Kansas Polymer Research Center.  
"With the increasing use of plastic in everyday life, many people worry about the environmental impact due to the negligence of recycling used polymers and plastic," he said. "My team and I plan to use recycled polymers to fabricate supercapacitors and batteries to meet the growing need for green energy." 
Gupta also plans to introduce a new course on polymer recycling and sustainability for the PSU's Polymer Chemistry program — an addition that has attracted the interest of industry, including ChevronPhillips, which sent its sustainability group to campus last week. 
Recycling also is a major component of the recent NIST grant that PSU received for the Plastics Engineering Technology program, and the KPRC is continuing to build sustainability into grant proposals.  
Learn more about the KPRC: https://www.kansaspolymer.com/
Learn more about PSU's Polymer Chemistry program: https://www.pittstate.edu/chemistry/polymer-chemistry-program.html