Four State Farm Show moves to Pittsburg State University campus  
  Tuesday, February 18, 2020 2:00 PM
  News, Milestones
Pittsburg, KS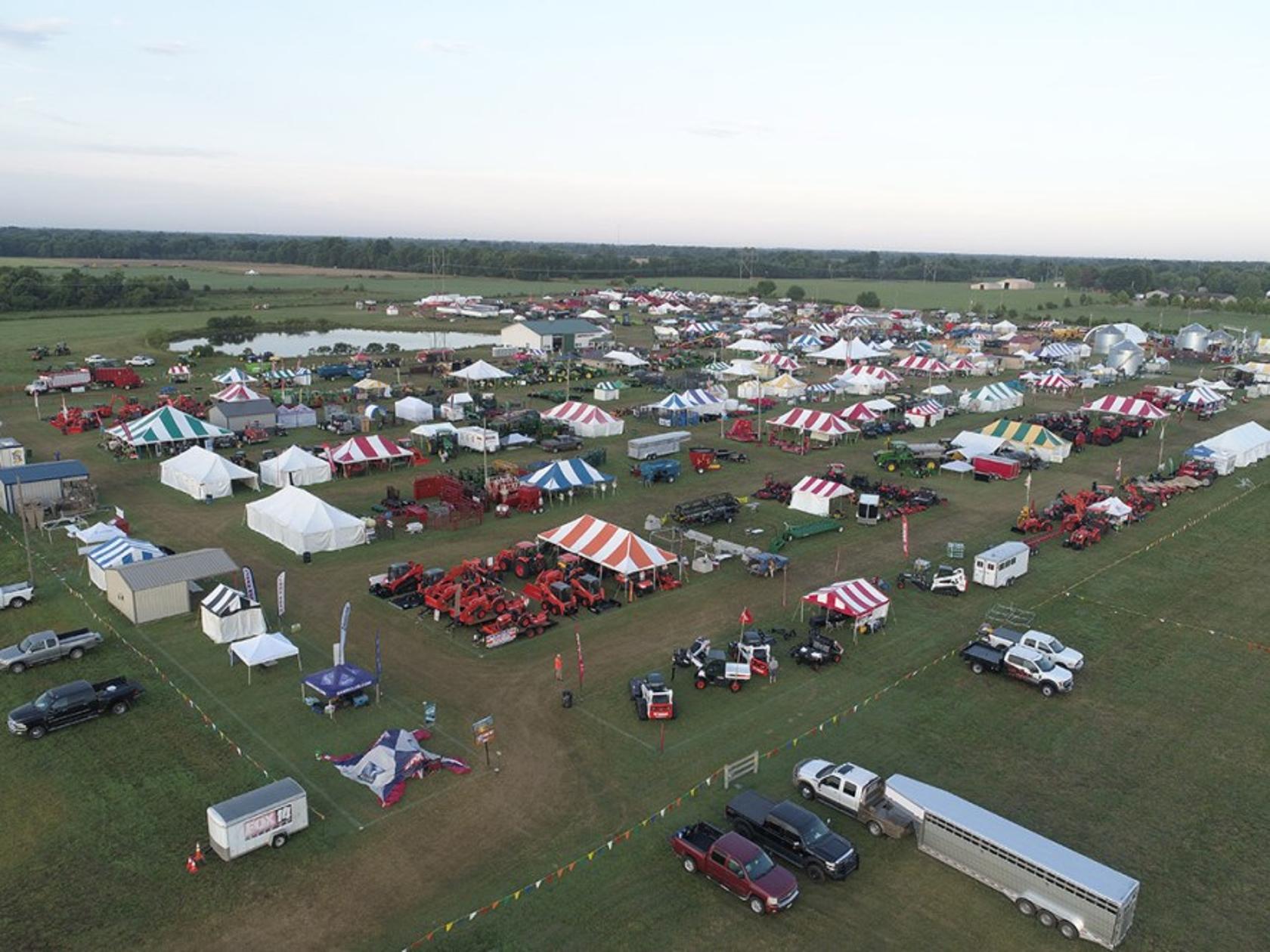 The 2020 Four State Farm Show is headed to town after 36 years on the farm. 
"We are very pleased to announce we have signed a multi-year contract with Pittsburg State University to host the show on its beautiful campus," said Lance Markley, Farm Talk publisher and Four State Farm Show coordinator. 
Previously, the show was held on acreage just off Highway 171 in Cherokee County south of Pittsburg. Weather was often an issue, which traditionally was held in July but last year moved to May. 
The show brings 20,000 visitors in three days and has more than $1 million in economic impact annually. 
This year's show will take place May 29, 30 and 31, with vendor booths being set up inside the Robert W. Plaster Center and larger machinery and outdoor displays being set up on asphalt and grassy areas nearby. 
Devin Gorman, executive director for the Crawford County Convention and Visitors Bureau, said in a press conference hosted at PSU on Tuesday that the show is a valuable event for the entire county, and the benefits of it being on campus will make it more enjoyable for everyone. 
PSU Chief Strategy Officer Shawn Naccarato said it is another example of the innovative partnerships being of direct benefit to the community. 
Kansas Secretary of Commerce David Toland made the trip from Topeka to speak at the press conference, noting that Gov. Kelly's administration was "thrilled that the Four State Farm Show will remain in the State of Kansas and it's coming to town." 
"We think this is a tremendous opportunity to amplify what's great about this event, and the opportunity it brings to shine a light on the state's ag sector and the many suppliers and businesses that support that sector," he said. "There is no better venue than the Plaster Center here at Pitt State; this is a wonderful facility that offers new opportunities for this event to grow. It's clear this is going to be a huge success." 
Markley said the previous location served the Four State Farm Show well for many years, and organizers "owe a huge amount of gratitude to long-time Pittsburg John Deere dealer Phil O'Malley for providing the show site." 
Over the years, we have found we aren't great at controlling the weather," Markley said. "Not surprisingly, we have experienced extreme heat with our July dates and then heavy rains last year after moving the show to May in search of cooler temperatures. While this move doesn't alleviate weather concerns, it does offer more favorable options if inclement weather occurs." 
While the previous location had no facility for indoor booths, the spacious Robert W. Plaster Center has the capacity for more than 400 exhibit spaces. All spectator and exhibitor parking will be located on hard surface lots. 
"This is just a great example of the sort of things we anticipated would be made possible by the building of the Plaster Center and the investment that the city, as well as the private donors, made to build that facility," Naccarato said. 
While the Four State Farm Show has always been an agriculture-only event, the addition of "rural living" exhibit space in the Plaster Center will allow non-agricultural companies the opportunity to reach spectators with their products in a designated area. A similar section has been popular each fall at the Ozark Fall Farmfest in Springfield, Missouri — a joint venture between Farm Talk and the Ozark Empire Fair. 
"To say exhibitors are excited about the move is probably an understatement," Markley said. "We sold over 400 booths in the first 10 days they were available."  
Parking and admission will continue to be free.