First nurse practitioner residency in Southeast Kansas set to begin 
  Tuesday, February 25, 2020 12:00 PM
  Alumni, Academics, News, Milestones
Pittsburg, KS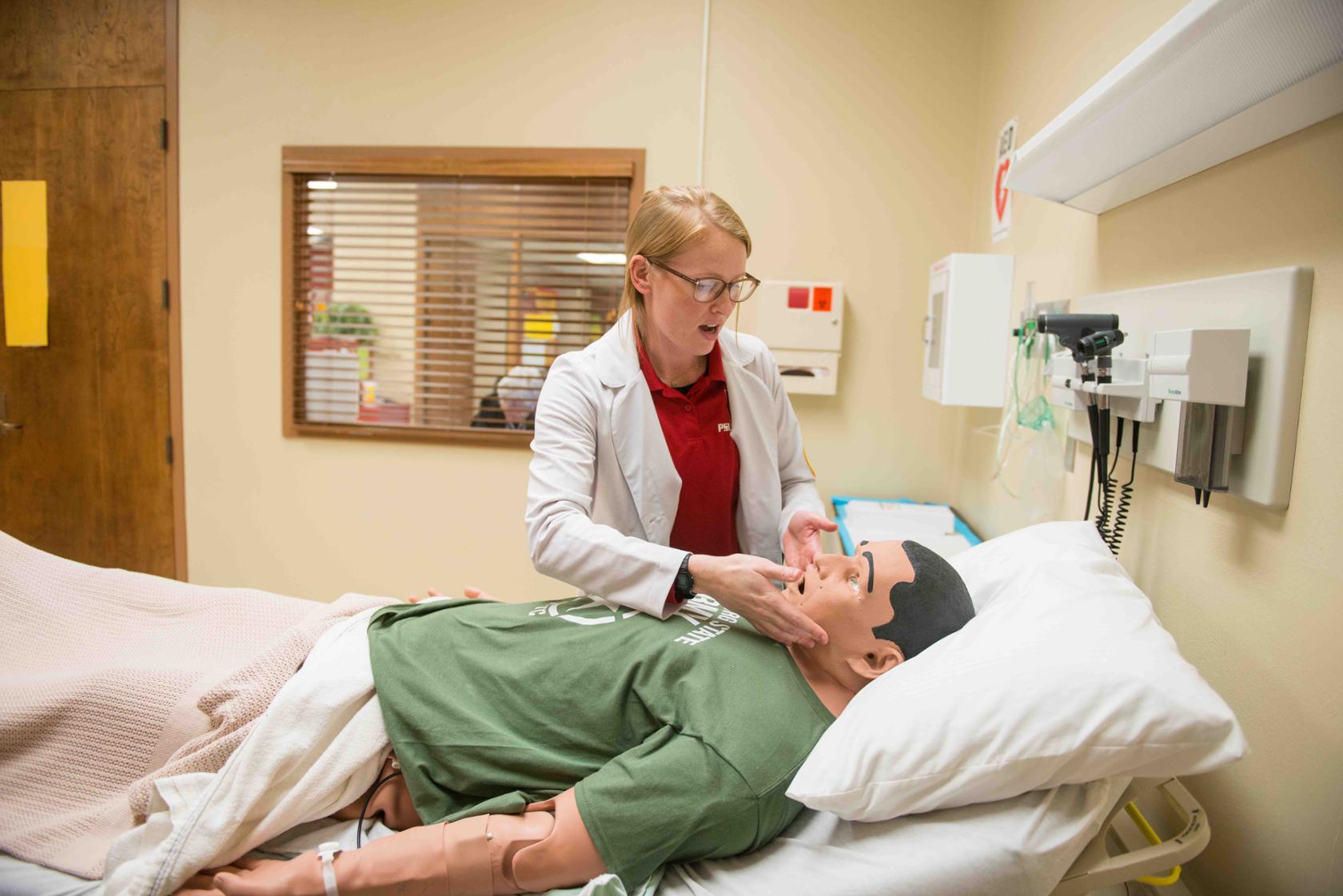 A grant awarded to the Irene Ransom Bradley School of Nursing at Pittsburg State University will establish the first rural primary care nurse practitioner residency program in Southeast Kansas; applications are due April 1 and onboarding of the first six chosen will take place in June. 
Currently, there are very few nurse practitioner residency programs in the Midwest.  
"The demand for primary care services in rural areas is increasing, and family nurse practitioners are prepared to provide comprehensive primary care services to help fill the gap," said project director Amy Hite, an associate professor of nursing at PSU.  
The $2.3 million grant award, given by the Health Resources and Services Administration (an agency of the U.S. Department of Health and Human Services) will span four years; the first year, which started last summer and will end in May, was dedicated to planning, while the next three years will feature one-year rotations and training for the Nurse Practitioner Residents.  
The grant award will partially fund salaries and educational opportunities for 18 nurse practitioners who will do their residencies with preceptors at Ascension Via Christi, Girard Medical Center, and the Community Health Center of Southeast Kansas, and will help fund telehealth equipment — a vital tool in rural areas. 
"We'll be focused on clinical preparations related to the opioid crisis, improved access to mental health, and utilizing telehealth for rural patient care — all issues of importance in Southeast Kansas," said Hite, who also works in area emergency departments and has seen first-hand the impact of the opioid crisis and mental health issues on residents of Southeast Kansas. 
The program's clinical focus will be rural primary care, but additional rotations will be provided to better prepare nurse practitioners for patient referrals and to promote cross-specialty networking and transdisciplinary learning, Hite said.  
"Through collaboration with our local community partners — health care providers, clinics, and hospitals — our nurse practitioner residents will be prepared to transition into practice as primary care providers in Southeast Kansas," Hite said. "We want to get them in the pipeline and keep them working in rural America." 
Learn more about the project or apply online at https://www.pittstate.edu/nursing/nurse-practitioner-residency.html