Angels Among Us chosen for "Partner in Progress" award 
  Thursday, February 27, 2020 11:00 AM
  Alumni, News, People and Society, Giving Back
Pittsburg, KS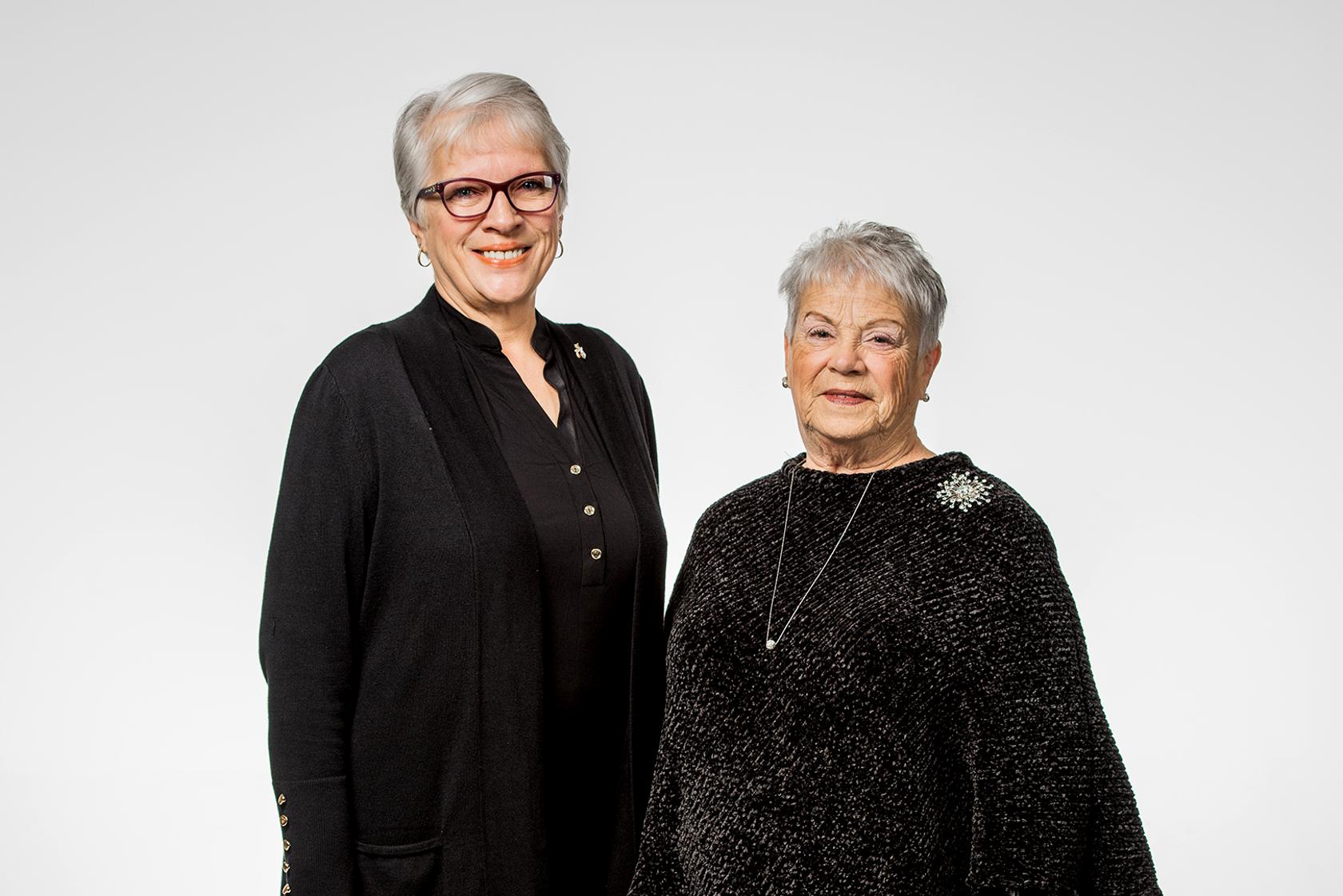 When Diana Polston was working in the Pittsburg State University Athletics Department, she wanted to serve the community in a way that had a lasting impact. 
Inspired by the loss of her beloved father to cancer, she connected with Jeff Wilbert, the president of the local American Cancer Society board, and they set about orchestrating the Relay for Life at Carnie Smith Stadium to raise money for cancer research and education.  
But she wanted to do more to keep money local, so with Wilbert and Jan Allai, a 1969 graduate of the PSU College of Education and supporter of the PSU Alumni Association and PSU Athletics, she formed Angels Among Us.  
On Thursday morning, the organization — now 300 volunteers strong and 20 years old— was recognized as the recipient of the 15th Annual Rex Crowley Outstanding Partner in Progress Award. The award was presented by PSU President Steve Scott as the highlight of the kick-off breakfast of the 35th Annual Community Campaign, "Partners in Progress," a joint effort by PSU and the Pittsburg Area Chamber of Commerce, at Axe Library.  
The award was named for a well-known figure in the local banking community for many years and a volunteer and friend of the university, Scott said. 
Together, the fundraising efforts of Angels Among Us have impacted literally thousands of people. They make sure Via Christi Cancer Center always has petty cash on hand to help patients with needs like gas money, paying bills, and meals, and make sure patients have gifts and extra help at Christmas time.  
Starting with bake sales, concessions stands, and daffodils, they evolved after being asked to decorate for the wedding reception of Melinda and John Lair. They soon were asked to decorate for company Christmas parties (Watco, Pitsco, Millers) and for dozens of wedding receptions each year. They grew to the point of having six storage units of party supplies they rented to others who wanted them for proms and anniversaries. 
Almost sixteen years ago, they were asked to run the fried chicken restaurant at the Crawford County Fair. 
"We'd never run a restaurant before, but we said, 'Let's try it and see what happens'," Allai said. "It's become pretty famous." 
Each year, she coordinates food, supplies, and hundreds of people — including many who take vacation time to cook and serve, as well as PSU football and basketball team members — to pull off serving 2,000 pounds of chicken in four days.  
In addition to helping cancer patients, the group has changed the lives of PSU students, Scott noted: they created a $25,000 nursing scholarship fund for the Irene Ransom Bradley School of Nursing. They've also created a lasting endowment through the Community Foundation.  
"Our group just keeps growing. We've made lasting friendships," Polston said. "And we've hopefully created something that will outlast us. I think my dad would be very proud." 
About the award 
The award is named in honor of Rex Crowley, whose career as both a local banker and as a fundraising volunteer for Pittsburg State University is well known in the community.  
Crowley was the kind of person who knew the importance of working together to make our community a better place, McDaniel said. In 1929, he joined the National Bank of Pittsburg (now Arvest Bank), rising from assistant cashier to chairman and CEO.  
He was very civic minded – active in Rotary, the Pittsburg Area Chamber of Commerce, the USD 250 school board, and boards at Mt. Carmel Medical Center (now Ascension Via Christi Hospital) and the Mental Health Association.  
After nearly 50 years of service at the bank, he retired in 1978 and took a non-salary position at Pittsburg State as director of development. At that time, the concept of private support of our university had barely begun.  
Crowley expected large returns and worked to make them happen. He also understood that Pittsburg State played a vital role in the well-being of the local area, region, and state, and that private support was becoming increasingly more important in order to continue a standard of excellence in education.
About the campaign  
The goal of the annual campaign is increasing engagement between area businesses in the community and Pittsburg State.   
The campaign seeks to involve local businesses in giving to PSU in a myriad of ways, from making financial contributions, to hiring students and graduates, to giving in-kind gifts, is being co-chaired this year by Ethan and Alyssa Edwards.  
Ethan earned his bachelor's in business administration in 2012; Alyssa earned her bachelor's in business administration in 2013 and a master's in business administration in 2014. Together, they own Palluccas and Palluccas Event Center in Frontenac.  
Learn more about University Development at https://giveto.pittstate.edu/