Want help landing a job? Start with Career Services.
  Wednesday, January 29, 2020 8:00 AM
  Campus Culture, News
Pittsburg, KS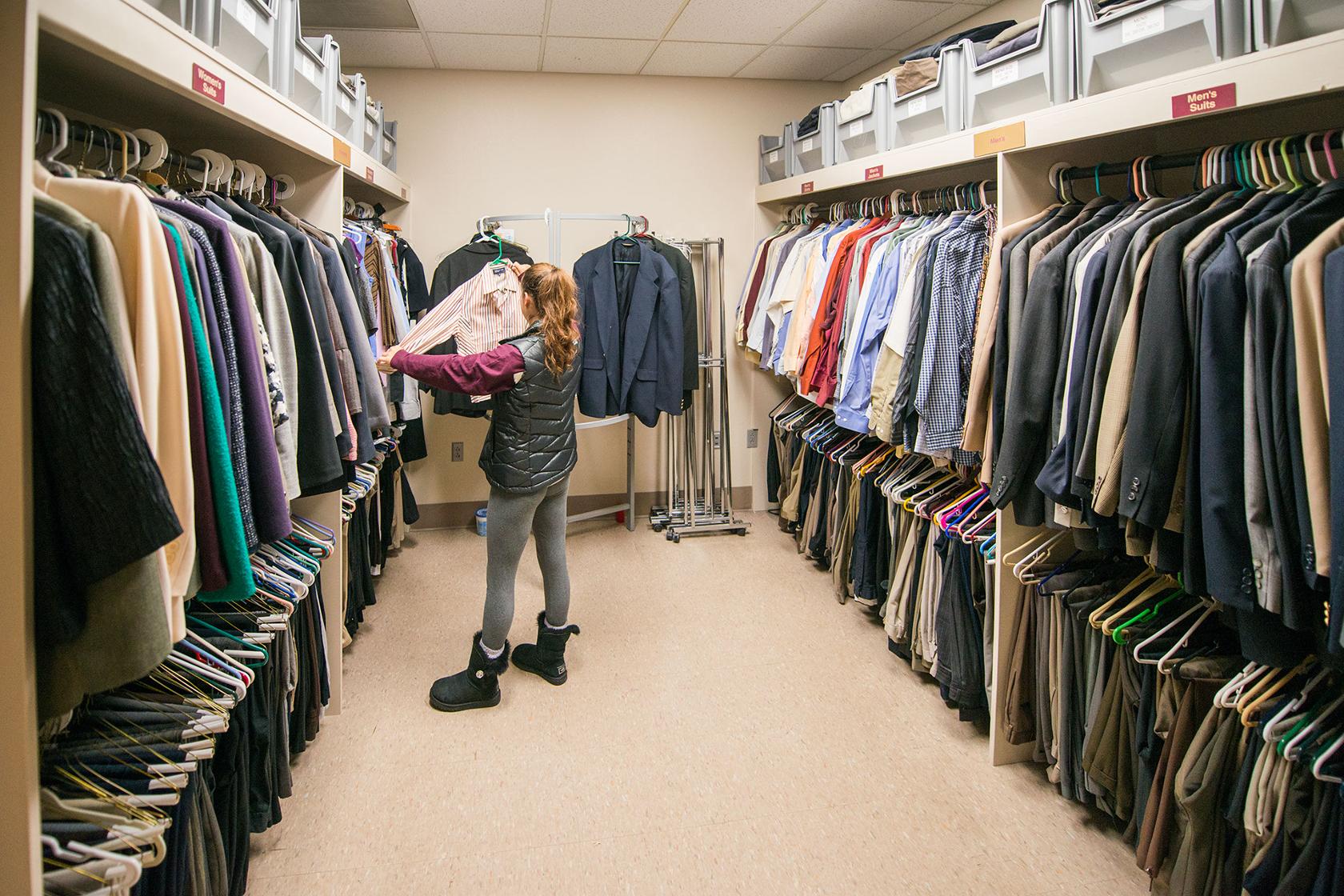 Students at Pittsburg State University have help when it comes to finding a career, and they needn't wait until their senior year. PSU Career Services is planning several events in coming weeks and months to give them an advantage in getting hired:  
Wednesday, Jan. 29  
The Career Clothes Closet Open House will be held from 10 a.m. to 2 p.m. on the second floor of Horace Mann. Students may pick out free professional clothing to use for interviews and may keep it. The Career Clothes Closet opened in February 2011 and more than 100 students visited the closet during the first week it was open. It has continued to assist students ever since.  
Friday, Feb. 7  
Teacher Mock Interview Day will be held from 9 a.m. to noon in the Crimson and Gold Ballroom in the Overman Student Center. Participants in the Greenbush Leadership Academy will conduct practice interviews with PSU student teachers to prepare them for Teacher Interview Day on Feb. 19. Teachers are in high demand across the U.S., according to the U.S. Bureau of Labor Statistics — in particular, postsecondary positions. The BLS also states that math, science, English as a Second Language, and special education teachers are in high demand. 
Tuesday, Feb. 11  
The Student Etiquette Dinner will be held at 6 p.m. in the Crimson & Gold Ballroom and there already is a waiting list.   
"Professional development is critical for students' future success," said Director of Career Services Mindy Cloninger. "Training in areas such as etiquette and professionalism are no longer just considered an advantage, but a requirement for today's competitive job market. The Student Etiquette Dinner provides students an opportunity to learn and practice business etiquette and professional skills."  
Wednesday, Feb. 19  
Teacher Interview Day will be held from 9 a.m. to 3 p.m. in the Garfield Weede Building. About 95 school districts from across several states already are registered to conduct interviews with education majors and those in a teaching-related field. According to the U.S. BLS, the education field is seeing a shortage, and through at least 2024 is expecting faster-than-average growth of 13 percent for postsecondary positions.  
Thursday, March 12  
Spring Career Day will be held from 10 a.m. to 2 p.m. in the Robert W. Plaster Center. Registrations are on track to be another large career fair. It's an event open to all majors and all classifications. Students network with employers and learn more about opportunities available in their field of interest. A detailed list of those employers will be available in early March.  
"This fair also targets experiential learning opportunities, from summer employment at camps to internships and full-time professional positions," Cloninger said.  
Monday, April 13  
The Student Employee of the Year Awards Ceremony is at 2 p.m. in the Crimson and Gold Ballroom of the Overman Student Center; this will mark the 31st annual recognition of PSU student employees.  
"It's a time-honored tradition," Cloninger said. "Our more than 600 student employees play an important role here on campus – it would be a very different place in terms of a workforce if we didn't have them."   
Students are employed in research and teaching labs, and in customer service, event planning, and clerical roles in departments and offices across campus.