PSU mourns loss of staff member  
  Monday, January 6, 2020 8:00 AM
  People and Society, News
Pittsburg, KS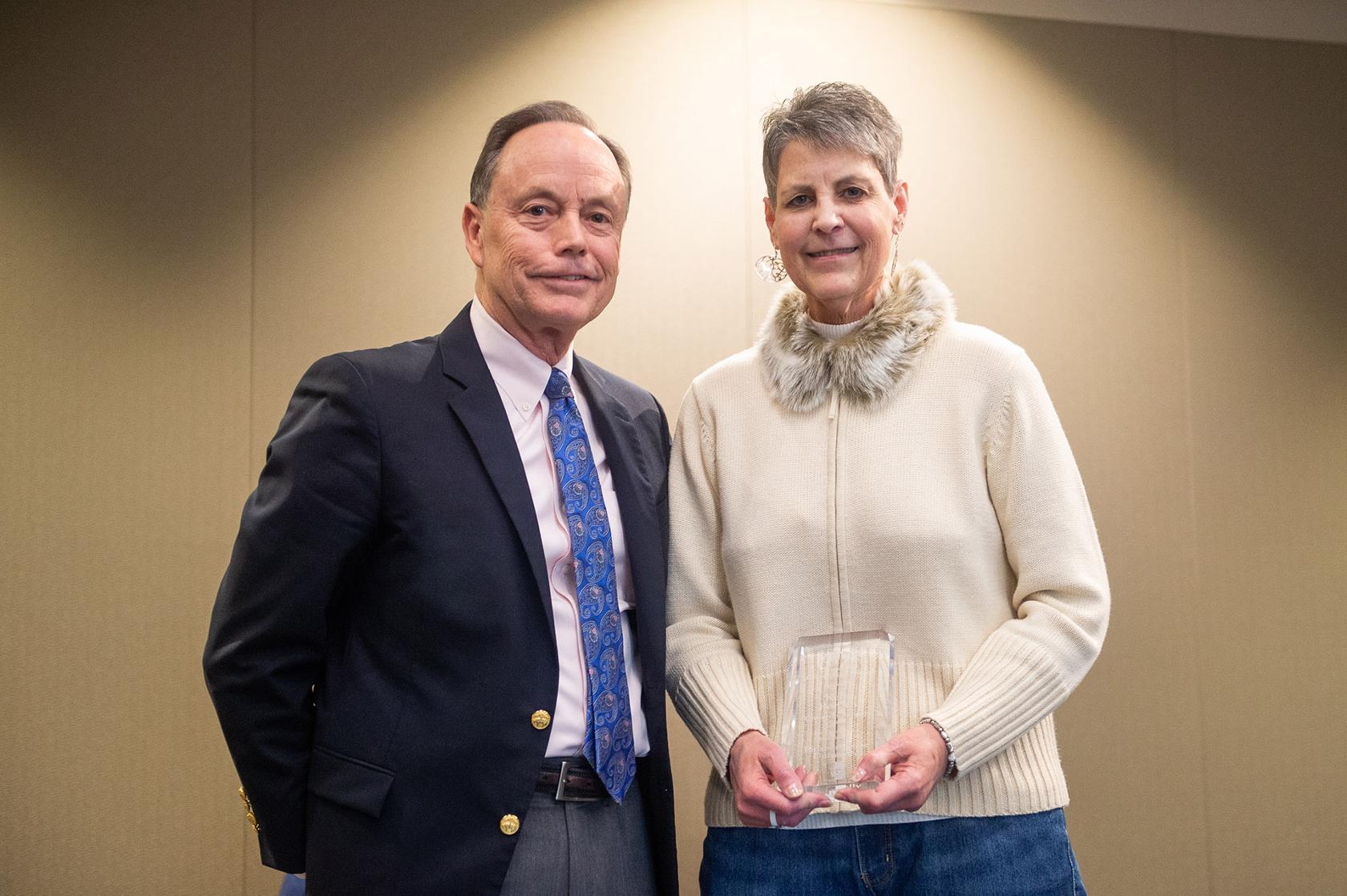 Pittsburg State University faculty, staff, students, and alumni are mourning the loss of Kelly Borden, a longtime administrative specialist in the Department of Biology who died on Dec. 31, 2019, after a battle with genetic lung cancer. She was 58. 
A 1979 graduate of Pittsburg High School, she attended PSU and in 1990, married Joe Borden. She worked for KDHE Surface Mining Section before joining the Biology Department in 1992. Borden managed the day-to-day operations of the department for 16 faculty and more than 350 majors, and faculty described her as invaluable.  
"She was a consummate professional and the heart of our department," said Department Chair Virginia Rider. "Kelly tirelessly supported our students and delighted in their successes. She was appreciated and loved by all who knew her." 
Alumna Pam Clemenson (BS '98, MS '00) described her as "an amazing person who was always helpful, always had a smile, and always had an answer for my 1 million questions." 
"When I would see her at PSU Science Day every spring, she always had a hug for me and continued with the smile on her face, even when she didn't feel well," said Clemenson, now a science teacher. "She will be missed dearly by so many!" 
In 2018, Borden was recognized during PSU's annual Apple Day ceremony for being named the recipient of the Voya Outstanding Employee Recognition Award.  
Borden is survived by her husband, siblings, in-laws, aunts, uncles, cousins, and nieces and nephews. 
A memorial service to celebrate her life will be held on Monday, Jan. 6, from 6 to 8 p.m. in the second-floor lobby of Heckert-Wells Hall, home to the Biology Department. The family plans to speak at approximately 7:15 p.m. They ask that expressions of sympathy be shown in the form of memorials to St. Jude's and/or the PSU Nature Reach program.