"If you close your eyes and count to 10, you'll hear your dreams are calling again." 
  Thursday, December 19, 2019 11:00 AM
  People and Society, Arts & Entertainment, News
Pittsburg, KS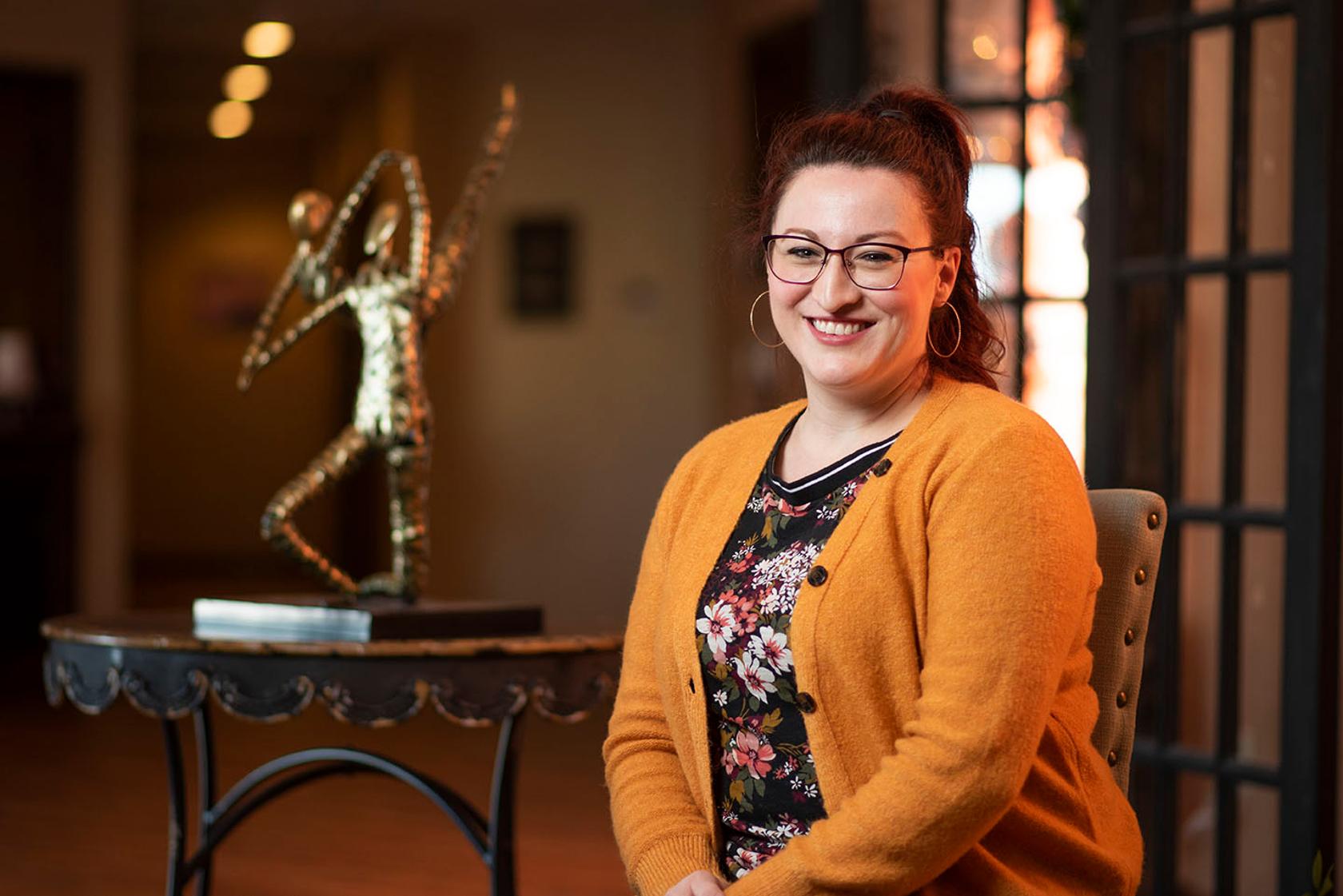 Desireé Dillon is proof that dreams come true for small-town, Midwestern kids who want to perform on a national stage. 
The Miami, Oklahoma native got her start acting with the Miami Little Theater in productions like Oliver, Annie, and The Sound of Music, her start singing at church, and her start dancing at Joplin's Midwest Regional Ballet. 
Today, the New York City-based actress is doing all three in the national tour of Broadway's Finding Neverland, a show that will come to the Bicknell Center stage on Jan. 26. 
Rehearsals started in early August, followed by a six-week run in Pennsylvania and a six-week run in Florida. In January, she'll embark on a three-and-a-half-month cross-country tour that, by a stroke of good fortune, includes one night in Pittsburg, Kansas, just 50 minutes from her home.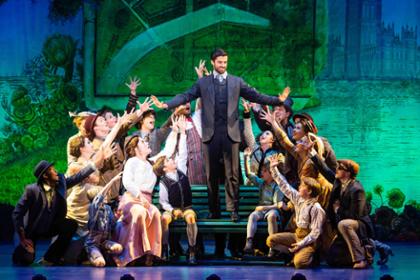 During a break for the holidays, Dillon came home to spend time with those who laid the foundation for her success. That included dropping by the MLB studio to see Kaye Lewis, her former dance teacher and a person she credits with preparing her for the competitive life of a professional performer. 
"I started dancing with Kaye around age 7, and did a lot of competitions," she said. "She pushes you to your very best. I am so grateful for my connection with her. I'm not sure if I knew then that it would play as big a role in my life as it has — even into my 30s, I'm happy to say I'm still dancing!" 
She also stays in touch with her friends at Miami Little Theatre, where Lewis and Dillon's dad, Danny have produced shows. Danny, a theatre teacher and the managing director of the Coleman Theatre, was one of Dillon's biggest inspirations. 
"MLT really helped to create a foundation for me as far as getting used to being on stage, understanding the building blocks of what an actor needs to know, what blocking is, what a cue is, how to deliver a line, how to work with a group, learning to read music," she said. 
Following her graduation from Miami High School and Oklahoma City University, she moved to New York City in 2010 and has appeared in regional productions of Mary Poppins, Anything Goes, Smokey Joe's Café, and on the Disney Cruise Ship line. She is the winner of the 2010 International Crescendo Music Award and the 2016 Mario Lanza and Elaine Malbin Vocal Competition in NYC. 
"I would not be where I am if it weren't for the support of people like Kaye in my life, the encouragement from my family and friends in this area," she said. "I can't imagine myself doing anything else." 
Dillon just signed with a new agency and is excited to return to NYC to explore ideas; her dream show would be a role in Wicked. 
For now, though, she's focused on Neverland, in which she plays the role of an antagonist: Mrs. DuMaurier, the strict mother/grandmother of the family who inspires J.M. Barrie to write Peter Pan.  
"Neverland is the story of his life and the story of how Peter Pan came to be," Dillon said. "In turn-of-the-century England in the early 1900s, the idea of play, imagination, creative world, is seen as a bit of insanity. People were very skeptical about what Peter Pan was actually going to be like." 
She said audiences will be treated to a spectacular theatrical journey that includes learning how many iconic characters, including Captain Hook, came to be. 
"I'm very lucky to be a part of it," said Dillon, who has attended shows at Memorial Auditorium in Pittsburg, but it will be her first experience in the Bicknell Center. 
"And, it's a real treat to be home for the holidays." 
If you go 
The Bicknell Family Center for the Arts is located on the campus of Pittsburg State University at 1711 S. Homer. Tickets for Finding Neverland range from $32 to $79 and are on sale now at www.bicknellcenter.com 
Discounts are available for children, seniors, and groups. Those with a PSU ID receive a discount when purchasing tickets in person at the PSU Ticket Office, 620-235-4796, Monday through Friday 8:30 a.m. to 4 p.m. in Room 137 of the Garfield Weede Building. 
"If you close your eyes and count to 10, you'll hear your dreams calling again." — Finding Neverland