Grammy-nominated performer coming home for concert 
  Thursday, December 19, 2019 4:00 PM
  News, Arts & Entertainment, Alumni, People and Society
Pittsburg, KS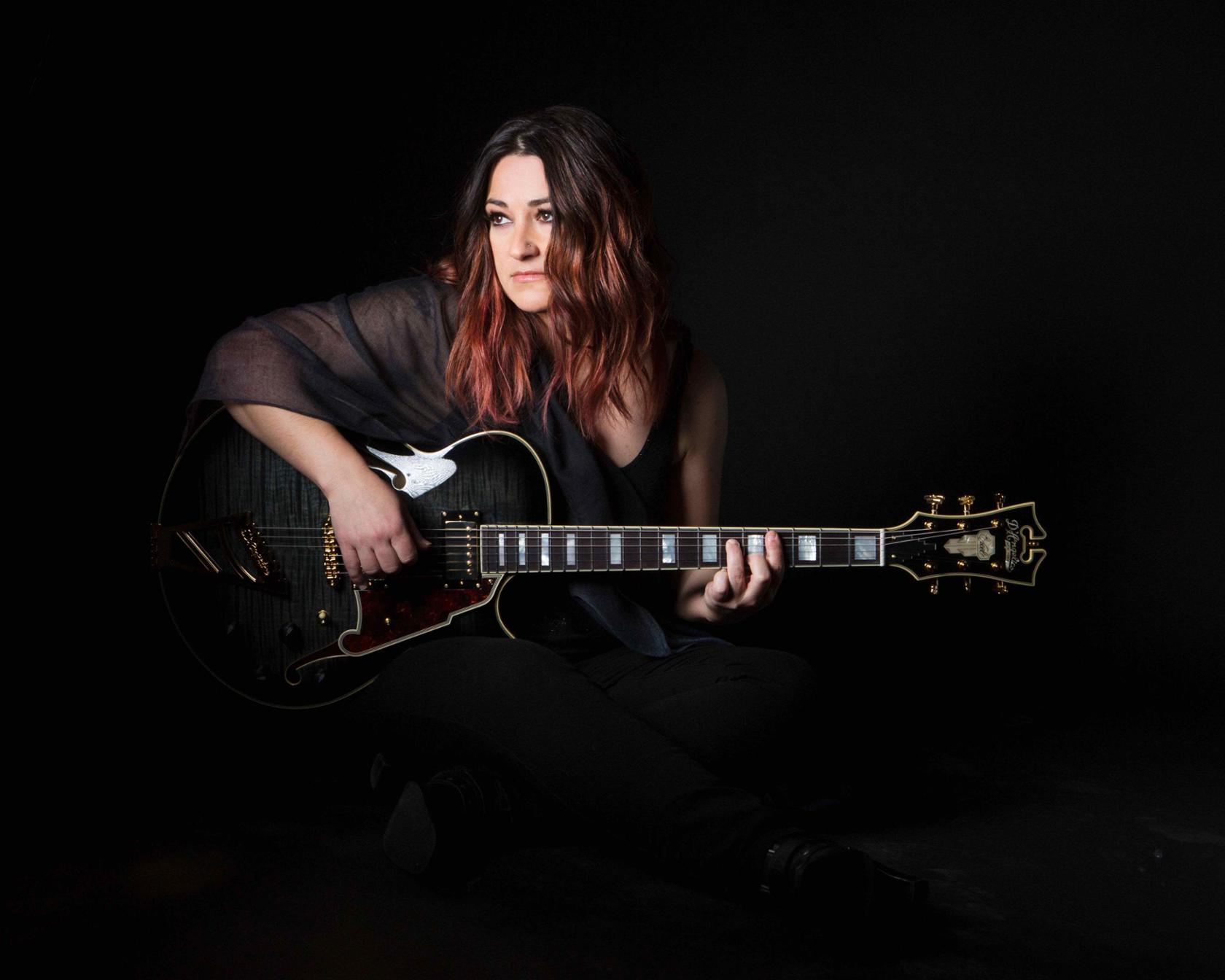 Jennifer Knapp is a musical hero to many: Her Facebook page has 26,000 followers. She sold more than 1 million albums with her first three releases. But the Grammy nominated singer-songwriter, author, speaker, and advocate also has her own heroes, and many of them live right here in Southeast Kansas where she grew up. 
Take for example, Travis Laver — a trumpet "whiz kid" in Knapp's hometown of Chanute, Kansas, who gave her private lessons to help her catch up to her classmates. And her band teacher at Royster Junior High, Carol Pennington, who was energetic and encouraging and helped arrange private lessons from the late Gary Corcoran, who, at the time was a trumpet professor at Pittsburg State University.  
And then there was Herb Correll, her band teacher at Chanute High School who kept challenging her to play outside of school, too, and to audition for PSU's Department of Music. 
"What was most extraordinary was the way he modeled how important and rewarding being a musician was for establishing a loving community," said Knapp, who took note of his engagement in music performances for local churches, putting together seasonal brass choirs to perform Christmas Carols for no other reason just to hang out on Main Street during the holiday shopping season, and playing "Taps" for military funerals for local veterans. 
"Mr. Correll taught me that music was so more than just having a talent, but that it was most beautiful when it allowed us to connect deeply with our fellow human beings," she said. "After all these years, what has stayed with me the most is how richly rewarding playing music is for my life, for all our lives. It's not about talent and fame, music is about deeply connecting with the spirit of our souls and with the souls of others. That's the lasting gift that all of my musical heroes have given me — a window into a world of wonder and joy." 
Knapp said her teachers and mentors not only shared with me their passion for music, they encouraged and committed to help her use music as a means of getting a college education.
Becoming a Gorilla
Knapp's audition at PSU was successful and she landed a music scholarship, setting her sights on earning a music education degree and one day teaching. 
"Even when I started tinkering with guitar and writing my own songs, I didn't really consider a popular music career a stable option," she said. "It all just kind of happened." 
She started playing songs at campus Fellowship of Christian Athletes meetings, later at her local church, then travelling a bit.  
"I just kept saying 'yes' whenever people asked me to play," she said. 
She wasn't a good student, however, and had a difficult time as a freshman transitioning to the rigors of music as a discipline. 
"Up until that point, I'd always found music fun and easy, but in college, I had to learn how to really study and practice things that didn't come naturally," she said. "It was a real blow and I struggled to keep up." 
Once again, a teacher played a role. 
"To my surprise, it was the University Choir under the direction of Susan Marchant that kept me afloat," Knapp said. "For one, she treated everyone in the choir as a legitimate and talented singer, regardless of whether they were music education or elective students." 
"She was tough to be certain, but she was willing to challenge us with difficult music because she believed, even when we didn't, that we were capable of amazing things," Knapp said. "One thing is true: I joined the choir not really taking my ability to sing all that seriously, but thanks to Dr. Marchant, I came to truly appreciate what it means to be able to find the courage to sing." 
And sing she does. 
Success
Knapp's first three releases, Kansas (1998, Gold-certified), Lay it Down (2000), and The Way I am (2001), sold more than 1 million albums. She has earned two Dove Awards and has two Grammy nominations. She's played in Nashville and New York City and has toured the globe with artists such as Jars of Clay and was featured on the Lilith Fair Tour in 1999 and 2010. The Los Angeles Times has called her a "rising star" and People Magazine described her as "an uncommonly literate songwriter." 
Knapp also is the first major artist in the Christian music world to speak openly about LGBTQ identity. She is the author of a memoir, Facing the Music: My Story (Simon & Schuster), and founded the non-profit organization Inside Out Faith, through which she continues to advocate for LGBTQ and faith issues.  
As she's aged, she's drawn more and more of her music and lyrics from her Kansas roots, now considering her childhood an "immense gift" rather than something to hide. 
"For me, songs like 'Neosho,' 'Mr. Gray,' 'Remedy,' and 'Straight Road' are testimonies of my beautiful homeland and its people," Knapp said. "When I begin to name the people that have impacted and inspired me the most, they are the people I grew up with — teachers, mentors, family, and neighbors." 
Real people have shaped her view of what's possible — not because they were famous, but because of their integrity, their inner character, and their ability to see the beauty that's right in front of them, she said.  
"Perhaps it's middle-age onset nostalgia, but I've really been interested drawing from the roots of my homeland because I recognize, finally, that where I grew up has shaped my life in ways that I'm profoundly grateful and proud of." 
Coming home
Now, she's excited to return to that home and perform; the last time she sang in Pittsburg, it was at her CD release concert at Memorial Auditorium in about 1996 to a sold-out crowd. That CD was her first solo recording and led to her getting signed by Gotee Records. 
"I'll confess that ever since I learned that PSU was building the Bicknell Center, I actually dreamed of the opportunity to play there," Knapp said. "It's a real honor, truly, and I'm humbled by it. It's a real privilege to be able to give back to the community and to the university that shaped my life in such an amazing and positive way."  
That performance will be at 7:30 p.m. on Feb. 22, and tickets are on sale now through the PSU Ticket Office and online at www.bicknellcenter.com Tickets range from $11 to $25, with discounts for children, seniors, and groups. Those with PSU IDs may purchase at a discount in person at the PSU Ticket Office in Room 137 of the PSU Ticket Office, 8:30 a.m. to 4 p.m. Monday through Friday. 
"Who would have imagined that the little songs I wrote over 20 years ago and just down the street would lead me so far away and circle back to my home?" Knapp said. "I'm just grateful to get a formal opportunity to say, 'Thank you.'