Alumni, students to receive awards from College of Education 
  Thursday, December 5, 2019 9:00 AM
  People and Society, Alumni, News
Pittsburg, KS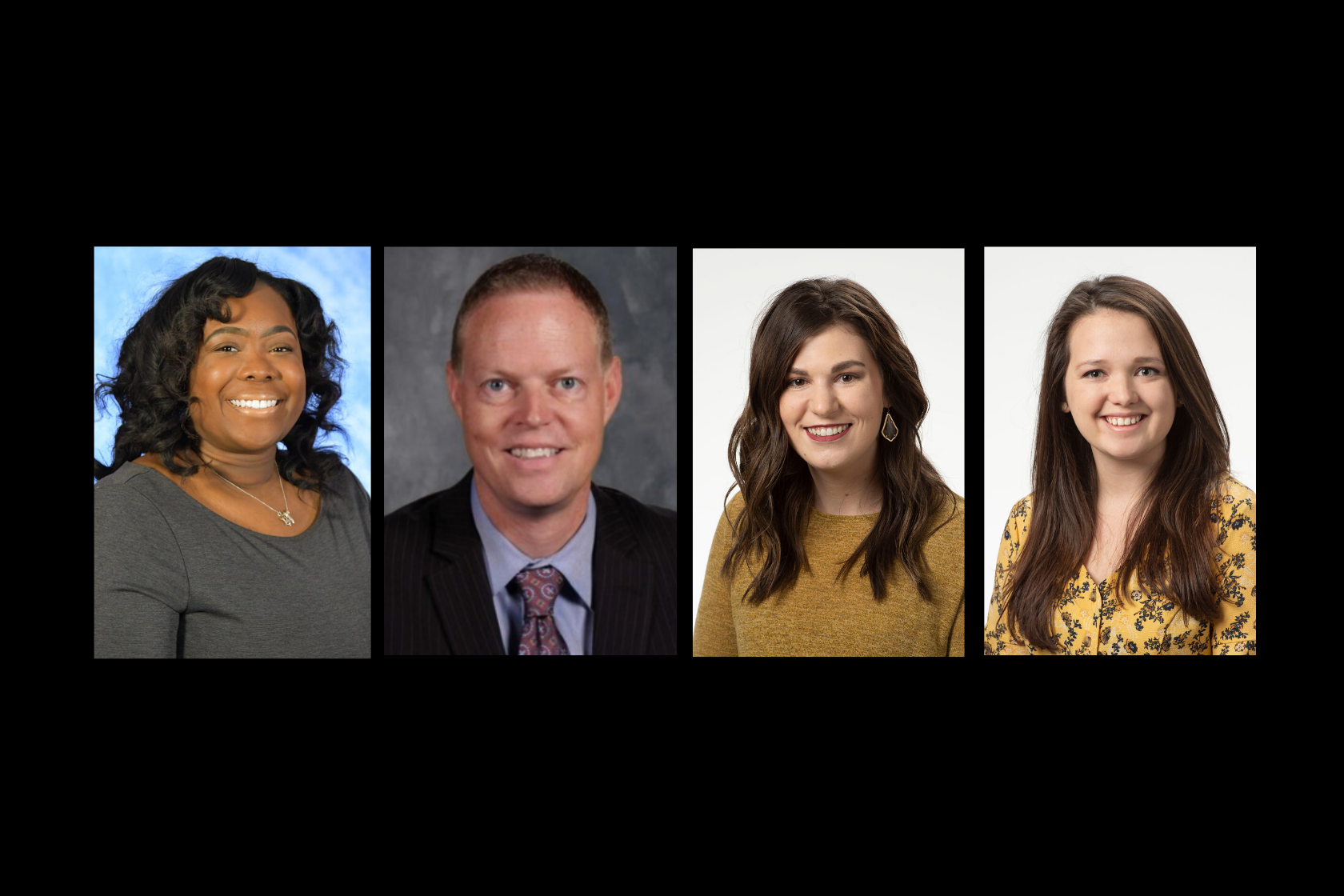 The College of Education at Pittsburg State University will honor two graduates and two promising future teachers in a ceremony planned for 10 a.m. Monday, Dec. 9, at the Bicknell Family Center for the Arts. The ceremony also includes recognition of this semester's student teachers. 
Distinguished Service Administrator Award 
Steve Lilly, superintendent of schools for USD 342 at McLouth, Kansas, will receive the Distinguished Service Administrator Award. He earned his master's in physical education from PSU in 1996.  
Lilly has worked in public education for 26 years, including as a special education teacher in the Kansas City, Andover, and Wichita school districts, as an at-risk teacher in Odessa, Missouri, school district, and as a basketball coach. He also has coached and taught at the collegiate level, including as a graduate assistant basketball coach at PSU under head coach Gene Iba. 
He spent six years at Independence Community College as an instructor and basketball coach, where his teams had winning records; the 2005-06 season was ranked as third in the nation.  
James Truelove, dean of the College of Education, said Lilly has demonstrated exceptional school service in numerous ways since becoming the superintendent of schools, including being active in serving the community in a number of ways. 
Years ago, after the high school boys' basketball team had a zero win season and no applicants for the job of head coach, the board turned to Lilly for help. Since that time, the school has experienced unprecedented success in basketball in regards to wins and the number of athletes participating; Last year's team went to the state tournament for the first time in 50 years. 
Lilly also built a successful youth basketball program for elementary boys and girls, serving as coach for some of those teams. 
Distinguished Teacher Award  
Jimmika Lawson, instructional coach to classroom teachers at Silver City Elementary School in Kansas City, Kansas, will receive the Distinguished Teacher Award. 
Lawson earned a bachelor's degree in early/late childhood education from PSU in 2013 and returned to PSU to earn a master's in educational leadership and a specialist in education degree in advanced studies in leadership, with an emphasis in general school administration.  
It's her hope to one day become an elementary school principal and, later in life, a university professor, Truelove said. 
Lawson taught second grade for five years at William Allen White Elementary School in Kansas City, Kansas — a district she attended as a student from elementary to high school. Principal Angela Wright said Lawson's grade level received district level recognition for student achievement. 
In her current role at Silver City Elementary, she coordinates with families and teachers to implement interventions to develop skills for struggling learners. 
A STAR Teacher of the Year recipient at the building level, she is active on the leadership team. 
Truelove noted that she is an exceptional communicator with parents and staff alike and does whatever it takes to ensure all students learn. 
Teachers of Promise 
The two PSU students chosen as this semester's Teachers of Promise, a statewide initiative developed by Kansas State Department of Education several years ago, are art education major Reyna Gabriel and elementary education major Kristin Curren McClure.  
They received their awards from Kansas Commissioner of Education on Nov. 23 at the Kansas Teacher of the Year banquet in Wichita, and at the ceremony on Monday will receive the Delta Kappa Gamma/Lyla Vaugh Award. 
Gabriel, of Raymore, Missouri, is doing her student teaching in the Olathe School District and hopes to teach elementary art in the Kansas City metro area after her December graduation. She's been active in the Kappa Pi Art Honor Society and was a founding officer in the PSU student chapter of Kansas Art Education Association, serving as vice president for two years. 
McClure, of Pittsburg, is doing her student teaching in third grade at Carl Junction Primary School in Carl Junction, Missouri, and hopes to teach in Pittsburg after her December graduation. She's been active in Kappa Delta Pi, an international honor society in education. 
According to Jean Dockers, director of PSU's Teacher Education program, the selection process includes faculty nomination, review of field experiences, and positive feedback from the field. The Office of Teacher Education monitors candidate progress throughout their program.  
"The designation is special to the students who are selected to represent their college or university as a Teacher of Promise," Dockers said. "They have wonderful opportunities to learn from and network with excellent educators and policy leaders." 
Learn more about the PSU College of Education.