Third Coast Percussion headed to Pittsburg 
  Friday, November 15, 2019 2:00 PM
  Arts & Entertainment, News
Pittsburg, KS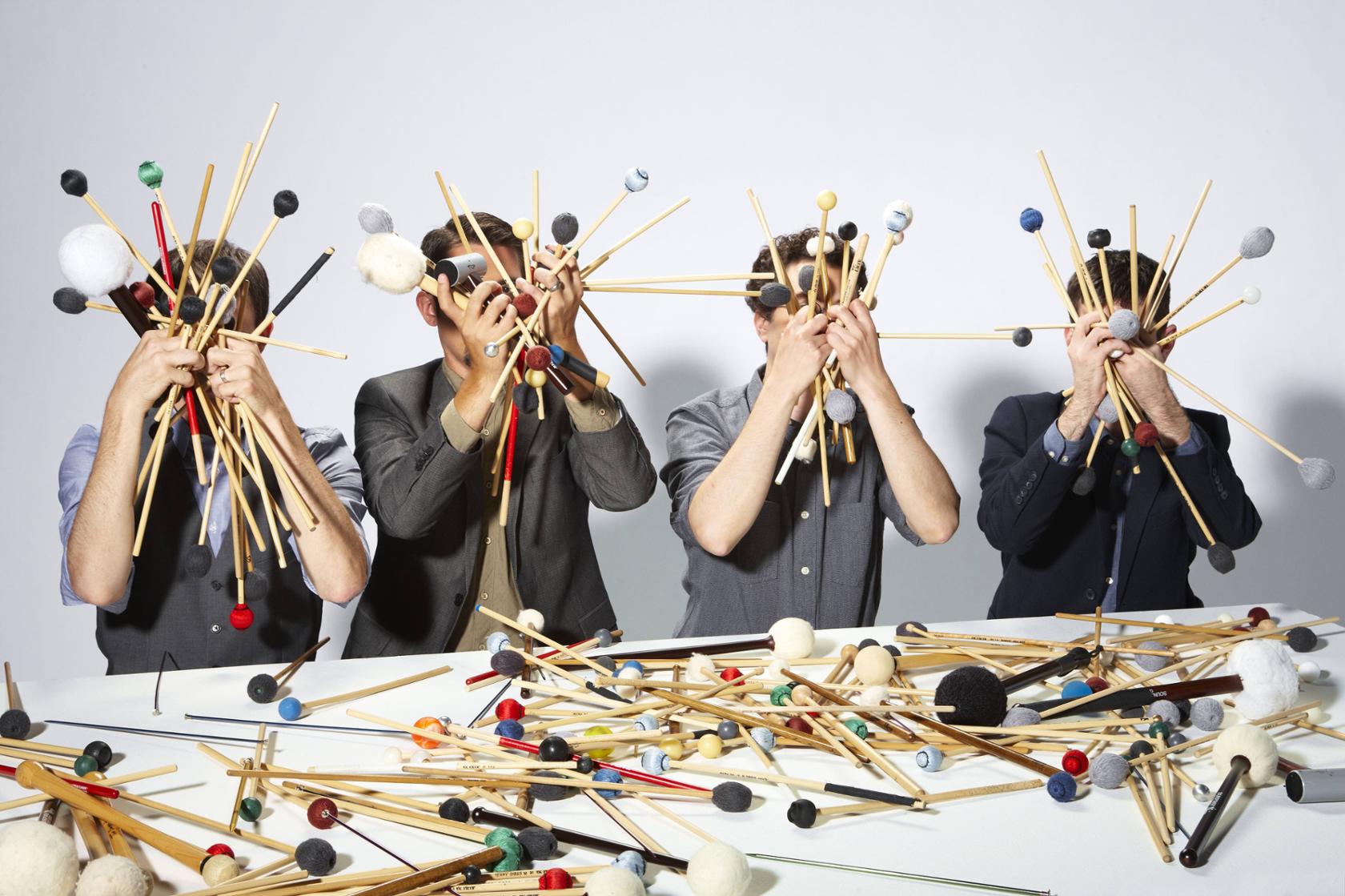 Third Coast Percussion, a Grammy Award-winning Chicago-based percussion quartet, will perform in concert at 7:30 p.m. on Friday, Nov. 22, in McCray Hall on the campus of Pittsburg State University. 
The group has for 15 years created unexpected performances that constantly redefine the classical music experience, earning praise from the New York Times for "commandingly elegant" performances, by the Washington Post for the "rare power" of their recordings, and by the Minnesota Star-Tribune as "an inspirational sense of fun and curiosity."  
Third Coast Percussion maintains a busy tour schedule, with past performances in 33 of the 50 states plus international tour dates on four continents and has commissioned and premiered more than 60 new works by composers including Philip Glass, Augusta Read Thomas, David T. Little and Devonté Hynes. 
Tickets 
Tickets are free to full-time PSU students with a valid student ID. Individual tickets for the public are $12 general admission, or $8 for those over 65 and under 18. Or, purchase the "Any Four Package" for $41 general admission, or $27 for over 65 and under 18. The complete season may be purchased for $54 general admission or $36 for over 65 and under 18. 
Purchase them at the PSU Ticket office in the Garfield Weede Building, 8:30 a.m. to 4 p.m. Monday through Friday, online at https://www.pittstate.edu/office/ticket-office/index.html, or at the door based on availability. 
The series is financially supported by grants, sponsorships, the PSU Student Government Association, and contributions from patrons.