Need for qualified workers leads to new social work degree program
  Monday, November 25, 2019 12:00 PM
  News, Academics, Milestones
Pittsburg, KS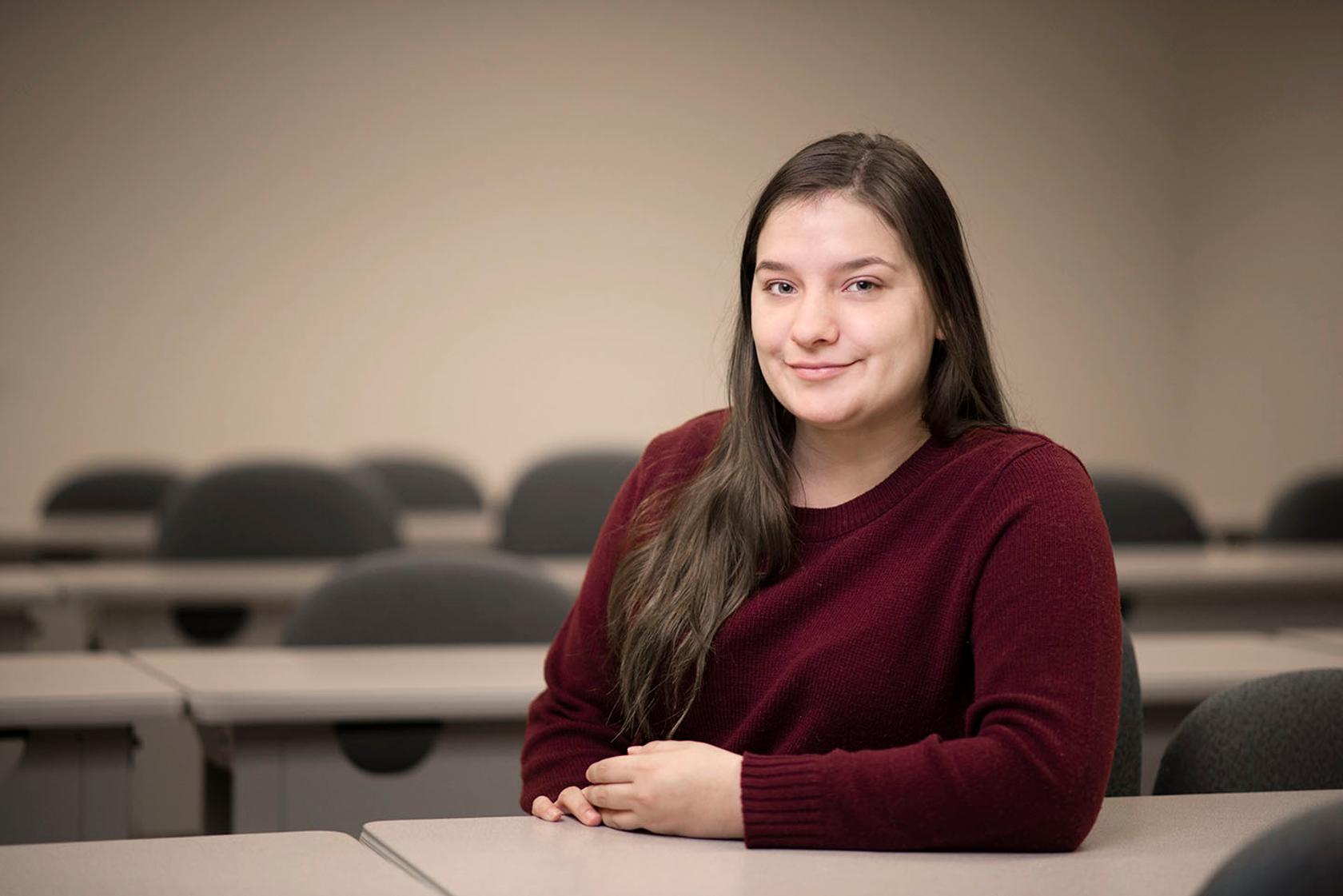 Ally Bence, a senior in the PSU social work program, wants to be able to provide mental health services to individuals — a growing field that has a shortage of qualified workers. 
Doing so, however, requires an advanced degree, and until now, that would have been impossible to earn in the Pittsburg area.  
A new partnership with the University of Kansas has changed all that, meaning when Bence graduates in May, she can immediately start a master's in social work in that she'll be able to earn in three semesters. And she'll be able to stay in Pittsburg to do it. 
"I wanted to apply to the new MSW program because I am passionate about continuing my education, and this opportunity means a lot to me," she said. "If this partnership did not work out and happen, I would have had to work for a couple of years in order to afford moving to a new city comfortably and then go back to school, which would be difficult for many reasons." 
Through the partnership program, KU faculty will come to campus two Saturdays a month, and on alternate Saturdays will conduct class via distance learning. Additionally, PSU will offer a program to enable individuals with a bachelor's in another field to earn their bachelor's in social work in just two years. The program will begin in June 2020, and Bence is among those already enrolled. Enrollment is due Jan. 15. 
"The need for more individuals with master's degrees in the fields of social work and mental health has grown recently — schools, mental health centers, and others are calling it a shortage. We hear that often," said PSU Associate Professor Kristen Humphrey, who directs PSU's social work program.  
Currently, PSU offers a bachelor's in social work, but students who are graduating and want to immediately pursue a master's must do so elsewhere. Likewise, individuals with bachelor's degrees who are working in the field and want to advance their career also must travel at least a few hours to do so.   
"This partnership will allow them to stay here, in Pittsburg, to earn their master's in a summer, fall, and spring semester," she said. "At the same time, this means that area mental health centers, schools, and agencies that are in need of master's level social workers to fill jobs will have more people qualified for those roles." 
"This, too, will fill a big demand in our area expressed by schools and mental health centers," she said. "It also will allow our graduates and other individuals to move up in their career field without having to leave the area, and that's what we want. We want to be able to keep them here; they're already invested in the community." 
Need 
Vicky Mieseler, chief administrative officer for the Ozark Center in Joplin, Missouri, said the addition of the PSU MSW program, in partnership with KU, ensures Ozark Center has access to well-educated and trained behavioral health providers prepared to practice in today's environment. 
The Ozark Center became a certified Community Behavorial Health Organization in 2017 in response to a federal pilot program involving Missouri and seven other states, which meant an opportunity to add nearly 50 jobs and expand outpatient services to Barton and McDonald counties, place licensed mental health professionals in every school system, expand walk-in and evening/weekend services. 
"Because of this significant growth and as a result of a reduction in university-based degree programs, graduate mental health providers eligible to meet licensing criteria in Missouri are in short supply," she said. 
Greg Hennen, executive director for Four County Mental Health Center in Independence, Kansas, said the entire system of Community Mental Health Centers — 26 across the state covering all 105 counties — has experienced a growing workforce shortage for five or six years. 
"Development of a graduate training program local to Southeast Kansas provides residents opportunity to secure quality instruction and credentials without having to leave their home community," he said. "Having a developing workforce who have already established their homes and families in the communities we serve is a win-win. Students will be able to secure advanced professional employment without relocation and service agencies can secure employees with a demonstrated interest and commitment to the geographic region." 
He said Four County MHC looks forward to collaborating with PSU to provide relevant field experience to those enrolled in this new program. 
Learn more about the program by contacting Humphrey at 620-235-4329 or emailing krhumphrey@pittstate.edu
Or, enroll today: https://academics.pittstate.edu/academic-programs/history-philosophy-and-social-sciences/social-work-masters-degree.html