Gorillas give back to the community this holiday season  
  Friday, November 22, 2019 12:00 PM
  Giving Back, Campus Culture, News
Pittsburg, KS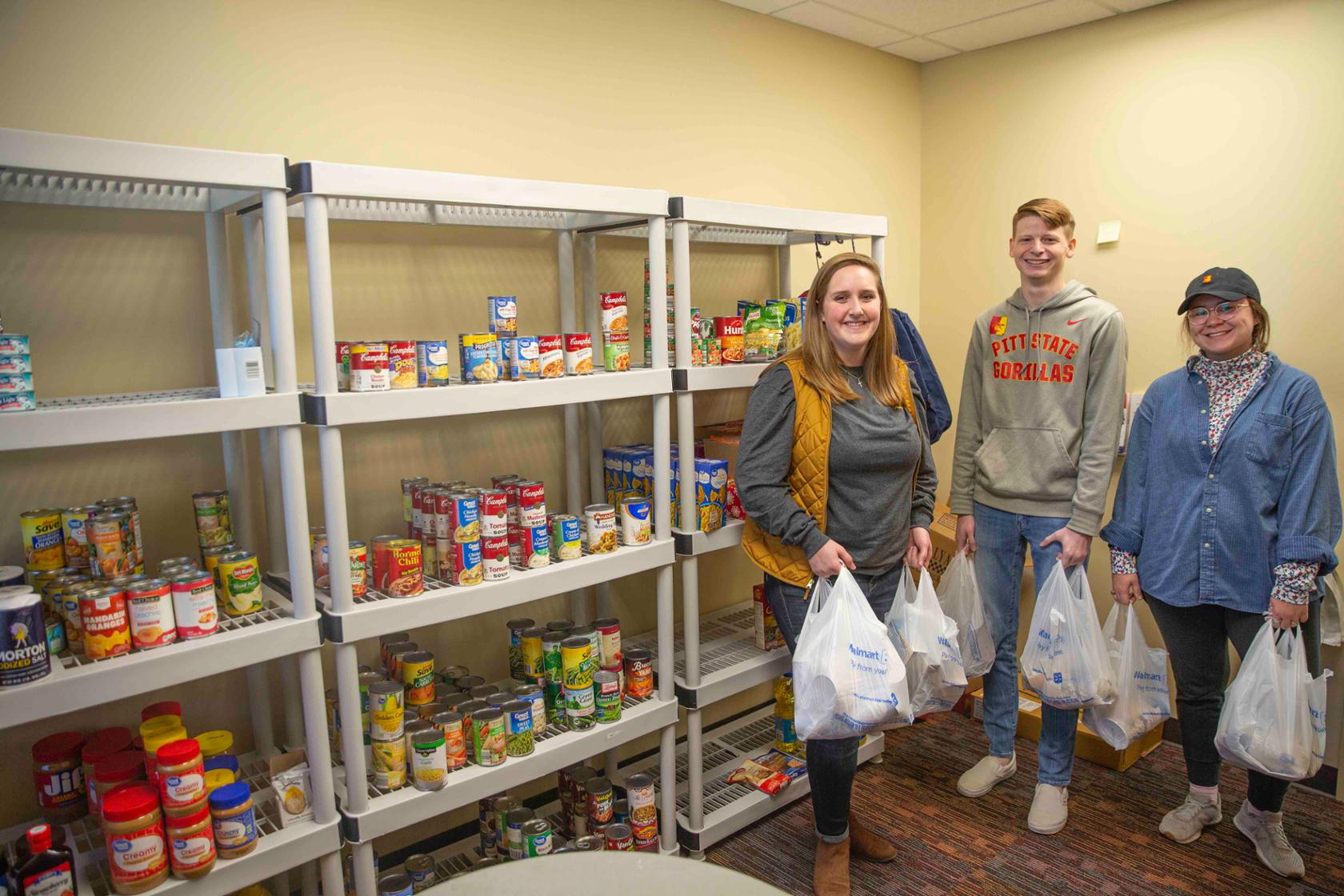 Pittsburg State University students are giving back this holiday season in many ways — in some instances, as part of a class, and in other instances, as part of a club or organization. Faculty say it's an opportunity to learn in the process.  
"My students are applying their knowledge of advertising promotion and persuasive campaigns to spread awareness and promote positivity on-campus and in the community this holiday season," said Alicia Mason Collins, a professor in the Department of Communication in the College of Arts and Sciences.  
Her 29 students have spent several weeks in five groups researching, planning, and designing persuasive campaigns that have begun appearing across campus and on social media. Several area community organizations will benefit.  
Among them: hosting a holiday toy drive supporting the Wesley House; hosting a winter coat drive; raising awareness and support for Safehouse Crisis Center; spreading awareness and encouraging support for Monday Night Meals ministry at South Broadway Baptist Church, which was in danger of being shut down; and launching a campaign on anti-bullying awareness in Southeast Kansas.  
Instructor Kristen Livingston said the projects offer a real-time, real-life experiential learning opportunity for students by teaching group communication and organizational skills, among other things.   
"We want to see how they can take textbook content and put it into action for the good of others," she said.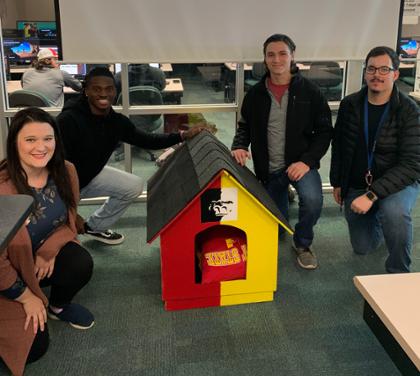 Other student holiday service projects:  
Students in Advanced Social Work class taught by associate professor Kristen Humphrey in the College of Arts and Sciences are leading individual service projects related to a topic they're passionate about. Projects range from collecting food for local pantries, to raising funds to buy blankets for the Childrens Advocacy Center and to send foster parents and their foster children to the movies. Those projects are underway now, and from 1 to 2 p.m. on Dec. 4, students will present the results publicly on the second floor of Russ in the alcove just outside the President's Office.  
The PSU Marketing Association in the Kelce College of Business is partnering with KVC Kansas to provide holiday gifts for teens in foster care. Through Dec. 5, the students are accepting new, unwrapped gifts in Room 110 Kelce Hall and in marked boxes throughout the building. Donation ideas include for teens include headphones, speakers, and other small electronics; hair tools and accessories; bedding and blankets; Pitt State gear; clothing and shoes; college dorm items, and gift cards, according to Lynn Murray, director of outreach and business engagement and associate professor of marketing.  
The Graphics and Imaging Technologies honor society, Gamma Epsilon Tau, in the College of Technology will spend $100 to $150 at the end of the semester on gifts for the Angel Tree or another charitable organization that accepts donations for Christmas gifts for children. The group held a bake sale and used one-third of the profits to purchase goods for the Gorilla Pantry, and associate professor Chauncey Rion Huffman and a student will donate time to take Christmas family photos for families in need at an area church in December.  
Members of the Christian Automotive Majors Club in the Department of Automotive, chaired by John Thompson in the College of Technology, recently hosted a free car inspection to check safety items, wear items, and maintenance issues for 35 individuals prior to a season of holiday travel. They also provided donuts and drinks.  
Students in associate professor Rebeca Book's Engineering Economics class in the College of Technology went the extra step in actually not only costing out a doghouse as part of an assignment but building one — painted with the PSU splitface logo, of course — to donate to the Southeast Kansas Humane Society. The team included Alicia Lowery, Elijah Harris, Caleb Thompson, and Cayland Bermingham.  
Students in Architectural Manufacturing Management and Technology in the College of Technology are once again turning their woodshop into Santa's workshop to create wooden toys for children in need; they'll be distributed as part of the annual Salvation Army Christmas distribution. This year, the AMMT students will be assisted in the building project by children in associate professor Charlie Phillips' 4-H Club.  
The Art Department student group, Kansas Art Education Association in the College of Arts and Sciences, is conducting an art material drive for Wesley House that runs through Dec. 9 under the direction of Charity Woodard. Items may be left at Porter Hall. 
Students in Kappa Delta Pi in the College of Education spent Wednesday evening making blankets, which they will distribute with a book to local elementary students. 
Students in the School of Nursing in the College of Arts and Sciences recently completed a project to help those impacted by domestic violence; they collected personal items and laundry soap, filling two large boxes in McPherson Hall. The School of Nursing also will host a Salvation Army giving tree with ornaments from children's wish lists that faculty and students may purchase and donate.