Global Gorillas: Filipe Araujo
  Tuesday, November 19, 2019 12:00 AM
  Academics, Campus Culture, News
Pittsburg, KS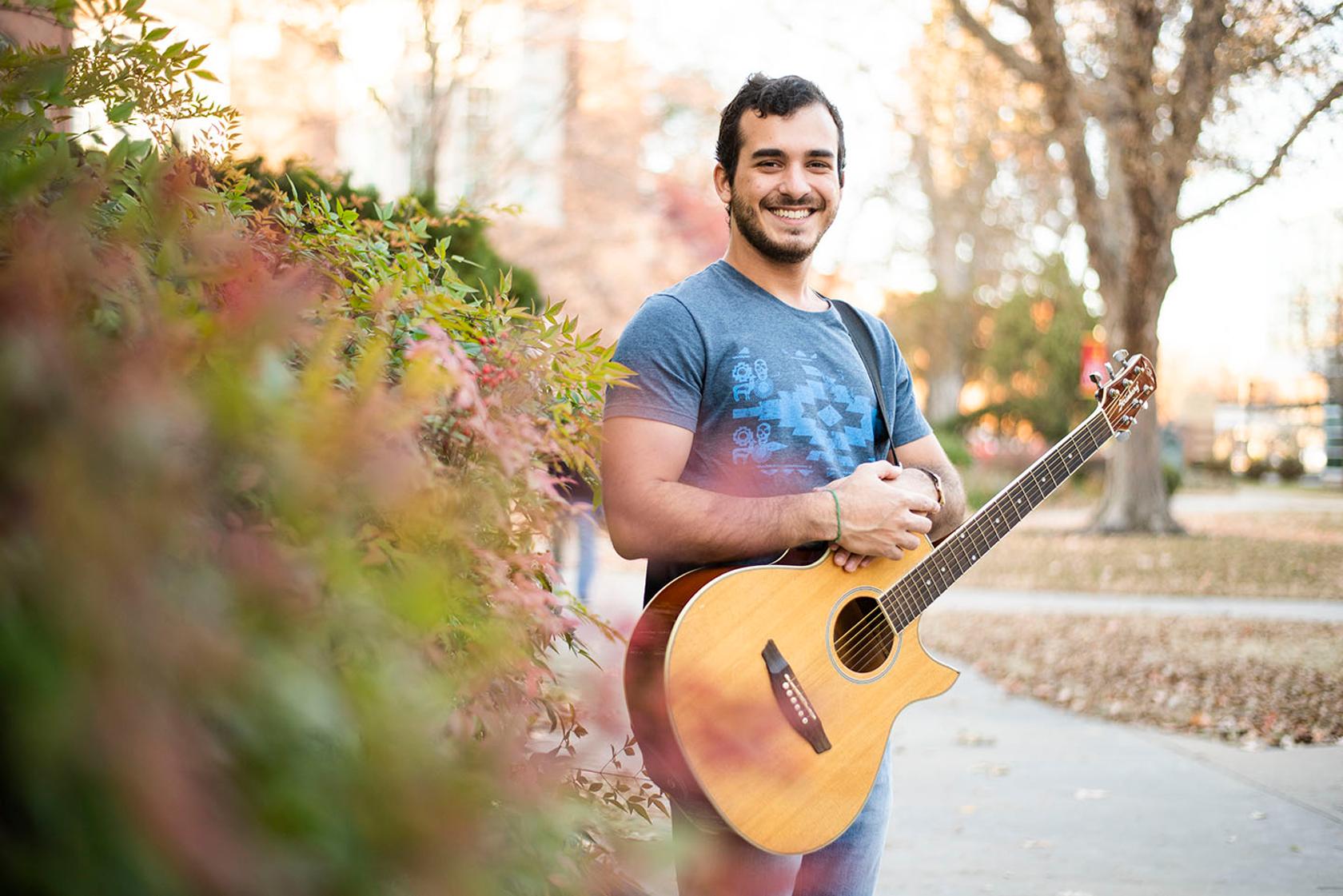 Nearly 300 international students from 36 countries are studying at Pittsburg State this year, and they each bring an interesting, global perspective to our campus! We are incredibly excited and grateful that they've made PSU their home away from home.  As part of International Education Week (Nov. 18 - 22), we met up with some of our international students to discuss their PSU experience!
Filipe Araújo
Salvador, Brazil
Why did you choose to attend Pittsburg State University?
It is my home away from home. I spent a year here as an exchange student in 2017, and I could see how everyone is so dedicated to their work. I haven't kept secret my desire to be back. I have been working on that ever since I started my exchange program. 
My journey at PSU starts with my first Visa extension, when I came here for only five months. I extended for 10 months due to my belief that one semester was not enough to learn good English and also because I have loved the environment. Then I extended again for additional two months because a company offered me an internship opportunity. I only had this chance due to a PSU alumni who came to one of my classes and told us about the job.
Pitt State has given me a chance to come back and make a difference while taking my masters here. Currently I am working as a Graduate Assistant in a Substation Design course project.
What is your major and what do you hope to achieve in your career?
I recently graduated in Electrical Engineering with Power System emphasis in Brazil, and I'm currently pursuing a Masters of Engineering Technology with Electronics and Management emphasis. I am looking forward to having a position where I can apply the knowledge I have been earning for all these years and also allows me to give a better life to my family.
How has your experience at Pitt State gone so far?
Amazing. This word might not fully describe how I feel about being here. I have made lifetime friends from all over the world and experienced great opportunities in my career path.
What's the best part of your experience at Pitt State?
The lifetime friends I have made. I am not only talking about other students but also staff and professors. Pitt State has a unique environment that allows you to be closer to the faculty, which brings you the best outcomes.
What has surprised you the most since being at PSU? 
The overall structure. We are free to do whatever we want in terms of education and leisure.
What advice would you give international students who attend or who plan to attend Pittsburg State?
This place will give you lifetime memories. Pitt State is a special place to be where I had the best time of my life.