PSU students to perform with world-renowned alumnus at Kauffman Center in KC 
  Monday, October 7, 2019 10:30 AM
  Arts & Entertainment, Milestones, News, Giving Back, Alumni
Pittsburg, KS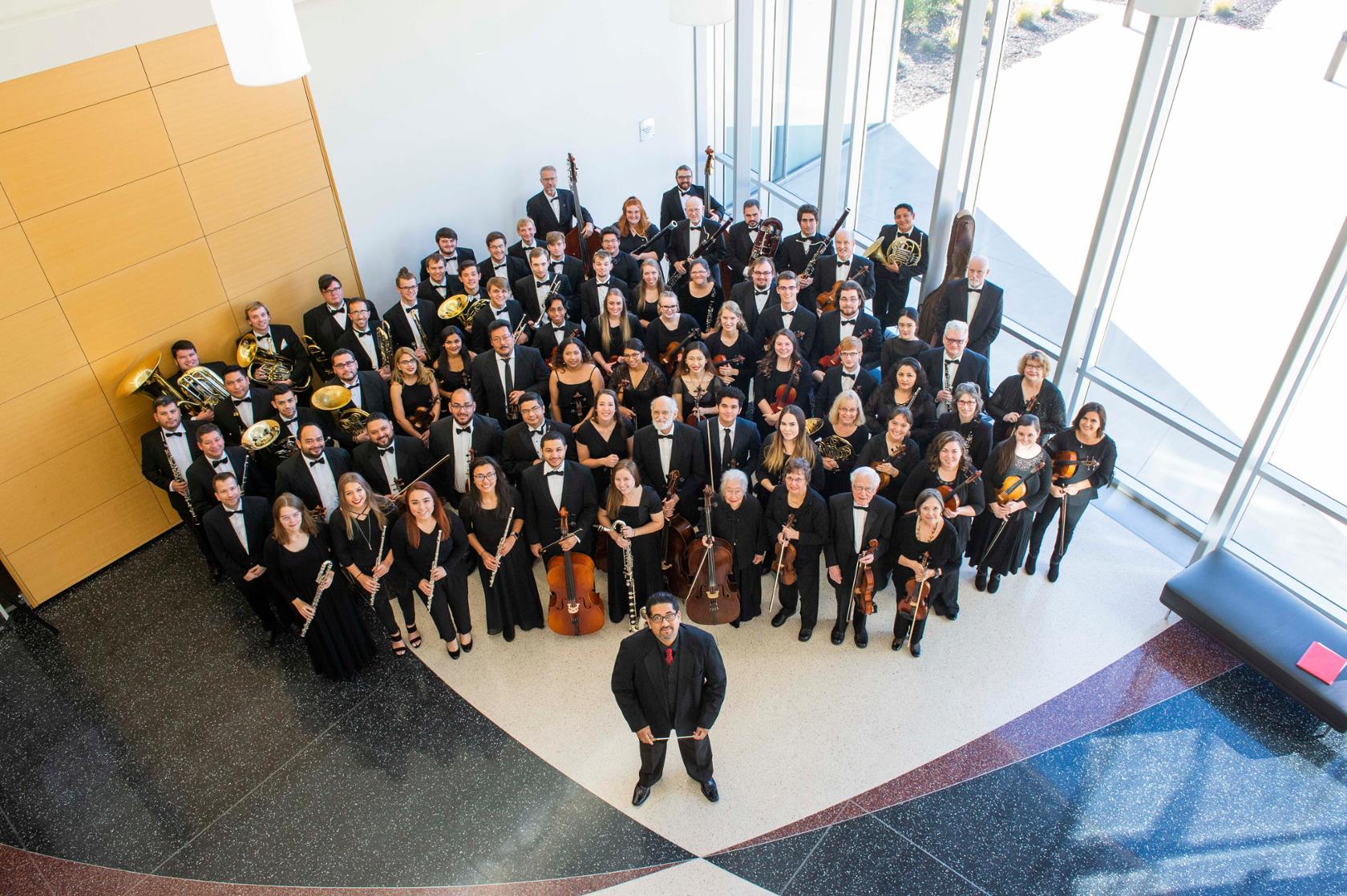 World-renowned operatic tenor Robert Dean Smith grew up in the tiny town of Chetopa, Kansas and once dreamed of making music his career. A degree in music from Pittsburg State University helped put him on the path.
This month, he's returning home for two concerts with PSU students, one on campus in the Bicknell Family Center for the Arts and one at the esteemed Kauffman Center for the Performing Arts in Kansas City — a dream come true, the students say.  
The Kauffman concert is being underwritten by Crown Automotive in Lawrence, Kansas, owned by three other PSU alumni: Miles ('71) and Paula ('72) Schnaer, and their daughter, Mandi Schnaer Dow ('99). 
"To be performing at the Kauffman with a musician like Robert Dean Smith is truly a dream," said Amelia Markley, of Joplin, Missouri, who studied as both a vocal major and cellist during her undergraduate degree and as a graduate student is an orchestral conducting major. 
Markley is a member of the Southeast Kansas Symphony at Pittsburg State University, the group that will perform with Smith in both concerts. It is comprised of students, faculty, and community members. 
"It is such a huge honor to play at the Kauffman Center with him," said Madeline Gay, a Prairie Village junior in music performance who plays the viola. "I feel tons of pride in playing along with him and the Southeast Kansas Symphony. It's always been my dream to play on the Kauffman stage." 
Like Markley and Gay and their classmates, Smith spent a great deal of time in McCray Hall, home to PSU's Department of Music. He graduated with two bachelor's degrees in music in 1980 and went on to complete his master's degree in 1982 at New York's famed Juilliard School. 
Smith said his time at PSU was an important step toward his career, because he had several professors who were both knowledgeable and inspiring. 
"There was a lot of positive influence," he said. "It formed my whole way of thinking for my career after that." 
"Coming from Chetopa, I knew that there was another world out there — the music world," Smith said. "But I didn't have any access to it. I was able to find that world, or at least was able to get started in it, at Pitt State." 
Smith has since earned awards and accolades performing in opera houses around the world, including Munich, Vienna, La Scala Milan, MET New York, Rome, Naples, Paris, Berlin, Dresden, Hamburg, London, Bolshoi Moscow, Chicago, Los Angeles, San Francisco, Madrid, Barcelona, Budapest, Toulouse, Zürich, and Tokyo. 
He has performed in concert with the Vienna Philharmonic, the Philadelphia Orchestra, the London Symphony Orchestra, and many, many more notable and prestigious groups.  
Raul Munguia, artistic director and conductor of the Southeast Kansas Symphony, said the repertoire of both concerts will be identical and will feature two original compositions by PSU Department of Music faculty, John Ross and Barbara York, as well as pieces by Richard Wagner, Maurice Ravel, Bryan Reyes, Richard Struss, and Giuseppe Verdi. 
"We are so very fortunate to be able to provide this incredible opportunity for our students, and with our faculty and community members who play in the orchestra," Munguia said. "It truly is the experience of a lifetime, and we can't thank the Schnaer family enough." 
Concert information 
Oct. 17: The concert will begin at 7:30 p.m. in Linda & Lee Scott Performance Hall in the Bicknell Family Center for the Arts, 1711 S. Homer in Pittsburg. Tickets are $15 for adults, $12 for seniors, and $5 for children and retired PSU employees. Current PSU students, faculty, and staff, with valid PSU ID, are entitled to a free ticket. Tickets may be picked up or purchased in person from 8:30 to 4 p.m. at the PSU Ticket Office, Room 137 in the Garfield Weede Building, 1710 S. Homer adjacent to the Bicknell Center. Or, they may be purchased by phone at 620-235-4796 or online at www.pittstate.edu/office/ticket-office/index.html 
Oct. 20: The concert will begin at 5 p.m. in Helzberg Hall in the Kauffman Center for the Performing Arts, 1601 Broadway Blvd. in Kansas City. Tickets are $23 and may be purchased online at https://tickets.kauffmancenter.org/16617. PSU students, faculty, staff, and alumni are invited to use the code PITT19 to receive a 20 percent discount.