PSU announces increased headcount 
  Wednesday, October 2, 2019 10:15 AM
  News, Academics
Pittsburg, KS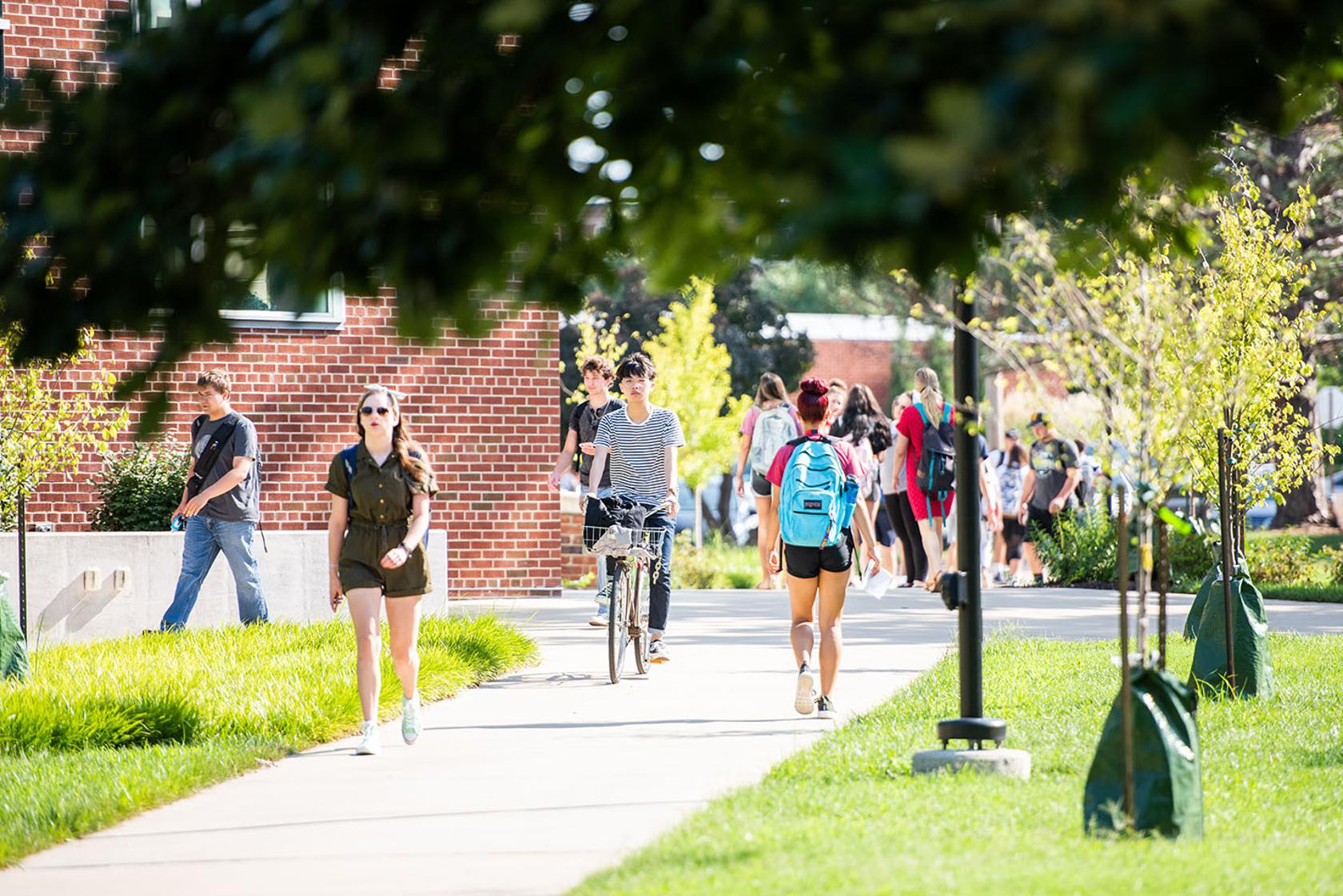 Preliminary 20th day enrollment figures released today by the Kansas Board of Regents show a slight increase in the headcount of students at Pittsburg State University — good news that reflects recent efforts made in recruiting and retention and indicates a renewed understanding of the value of higher education. 
PSU's headcount rose from 6,625 last year to 6,645 this year, up 20 students. Headcount refers to all full time and part time students, regardless of the number of hours in which they are enrolled. 
Graduate enrollment at PSU saw its largest increase in headcount, with an increase this year of 19.7 percent. PSU's Professional MBA program contributed largely to that increase; when the program launched in January, 38 students were enrolled. Now, 76 students are newly enrolled for the second session which starts Oct. 14, and 256 students have been fully admitted to the program, with 196 enrolled. Although the program's enrollment is primarily from Kansas and Missouri, it has admitted students from 22 states. 
Additionally, transfer students are up 1.1 percent this year. 
Full-time equivalency, or FTE, put PSU's enrollment down from 5,988 to 5,844. FTE is calculated by dividing the total number of undergraduate credit hours taken in a semester by 15, and by dividing total graduate credit hours by 12. 
"We still have work to do," said PSU President Steve Scott. "But this fall's enrollment results are remarkable given the strong headwinds that continue to hinder enrollments in higher education across the country. For us to post a net gain on headcount is a testament to the focus that now exists across campus on attracting and retaining students."  
Scott said it was particularly good news given the challenging landscape that higher education has weathered in recent years.  
"This fall we have seen many reports of enrollment declines in institutions in the region; some are even approaching 10 percent. We're optimistic at Pittsburg State that prior enrollment losses are now beginning to be reversed." 
Scott pointed to the university's efforts to control the cost of higher education as contributing to a higher head count. In June, KBOR approved PSU's request to have no tuition increase this year, and beginning next fall, the Gorilla Advantage program will expand, meaning students from Missouri, Arkansas, and Oklahoma will pay in-state tuition rates. 
"We're doing all we can to remove the cost barrier to earning a college degree, and we're starting to see the results of those efforts," said Scott. "Over a lifetime, a college graduate earns around $1 million more than a non-graduate, and our goal is to ensure everyone in our region has that opportunity." 
Potential students are responding to that message. Unprecedented numbers of high school and transfer students are registered to attend Rumble in the Jungle on Saturday, a recruitment event hosted by the Office of Admissions that includes tours, an academic and student services showcase, and free attendance at the football game. By Oct. 1, there were 1,483 attendees and accommodations were being made for overflow seating. 
"This increase in headcount speaks to the effort that people in our admissions office, those leading the professional MBA program, and others across campus have made in the past year," said Provost and Vice President for Academic Affairs Howard Smith, who also heads up the Office of Enrollment Management and Student Success. "It's a small but important milestone and one that we believe will gain even more traction in the coming year."