Pitt State Theatre presents A Doll's House 
  Thursday, October 17, 2019 2:00 PM
  Academics, News, Arts & Entertainment
Pittsburg, KS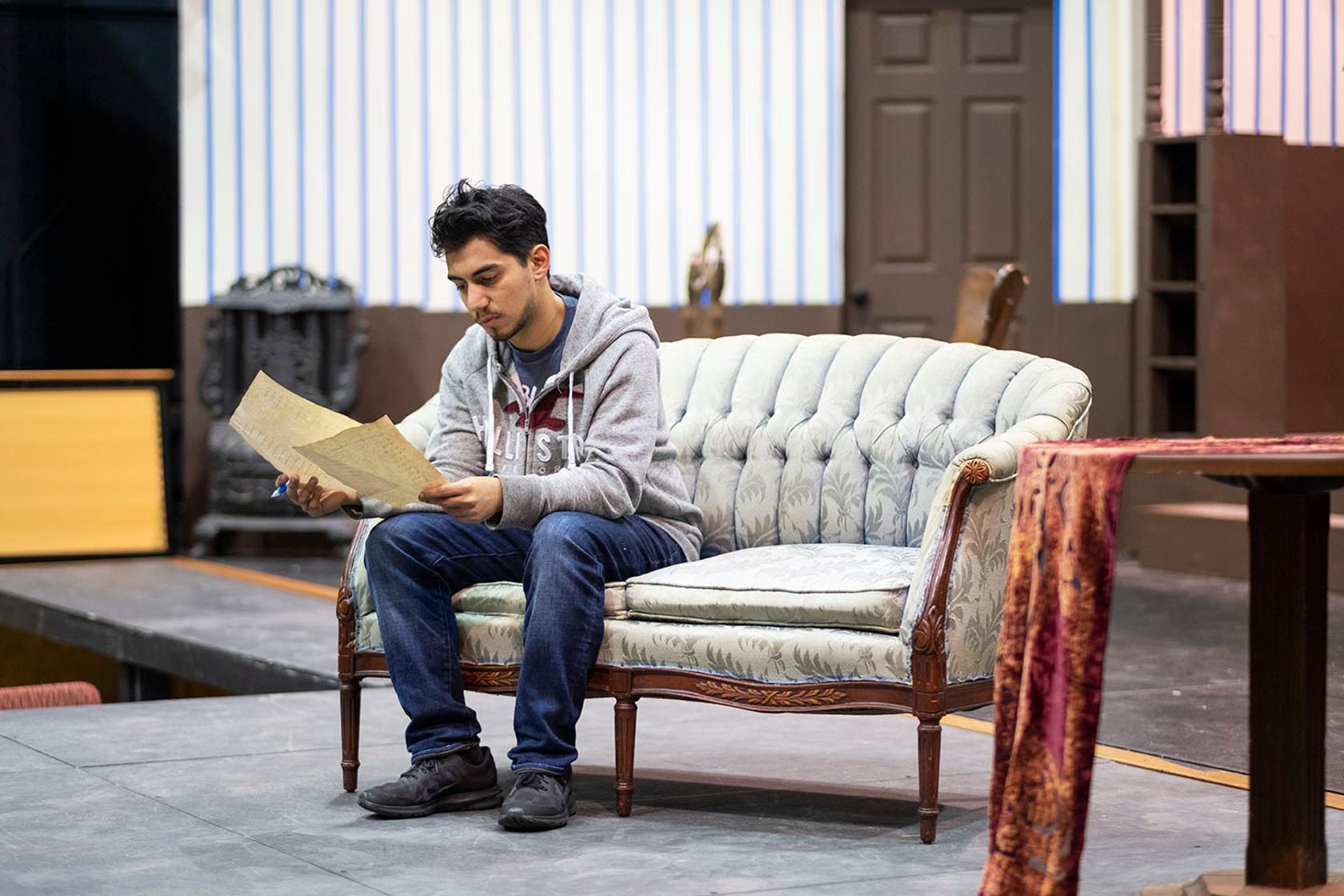 Tickets are on sale for the first Pitt State Theatre production of the season, "A Doll's House," a 140-year-old period drama by Henrick Ibsen that Director Joey Pogue said is still just as relevant today.  
"There is probably no other script out there that is as full of human concerns that we see all around us today — economics, domestic problems, reputation verses character, ethics, communication breakdowns between husband and wife, and other issues," Pogue said. 
The cast of A Doll's House reflects a variety of experience and includes PSU students in theatre, history, and creative writing, two PSU alumni, and three children from the community.  
Because it's a period drama, attention has been paid to historical detail. Fascinated with the transitions launched by the Industrial Revolution, costume designer Lisa Quniteros has devoted her talents to the construction of elaborate costumes and set designer Linden Little has replicated an 1870s household.   
Performances are 7:30 p.m. Oct. 24, 25, and 26, and 2 p.m. Oct. 26 and 27 in the Miller Theatre in the Bicknell Family Center for the Arts on the campus of Pittsburg State University, 1711 S. Homer.  
After Saturday's matinee performance, a discussion of the play will be conducted with members of the PSU Women's Gender Studies Department and monitored by Browyn Conrad, professor of sociology and director of the Women's Studies program. It is open to the public. 
Tickets are $12 for the public and $7 for those under 17 or over 64. Tickets can be purchased through the PSU Ticket Office, Room 137 in the Garfield Weede Building, at 620-235-4796, or online at www.bicknellcenter.com. Tickets for PSU students, faculty, and staff are free with a valid ID. 
As part of Pitt State Theatre's ongoing commitment to community service and a partnership with Safehouse, the cast and crew will be collecting paper towels, trash bags, and toilet paper during the run of "A Doll's House." Audience members are asked to drop off their donations in the lobby of the Bicknell Center, where a display table will be available.