Paraguayan visitor: new scholarship program gets high marks
  Thursday, October 24, 2019 3:00 PM
  Academics, People and Society, News
Pittsburg, KS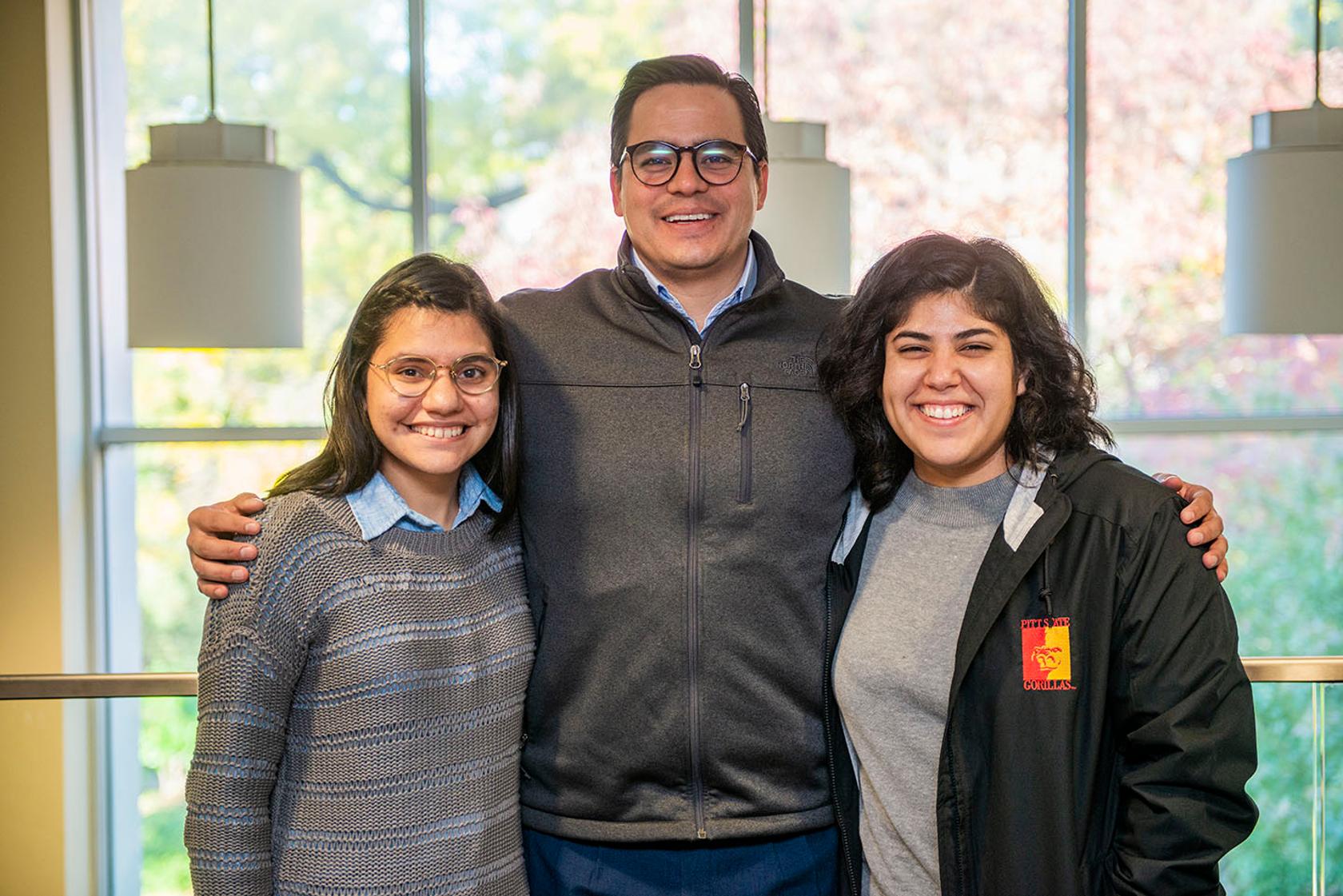 What the leader of a Paraguayan study abroad organization heard when he visited Pittsburg State University this week made him smile. 
"I have heard so many good things about the experiences our students are having here," said Federico Mora, the general coordinator of the newly implemented Paraguayan National Scholarship Program for BECAL. "And today, I get to see it for myself."  
The program sends undergraduates, graduate students, and professionals to top universities and research centers around the world for one semester, with all expenses paid. 
Mora, a 2019 Latin American and Caribbean Fellow of the Eisenhower Fellowships, was on campus to visit Sol Corvalan and Ximena Bogarin, the first two Paraguayan students chosen for the scholarship at PSU. Both are enrolled in the PSU Biology Department through December.  
The Paraguayan government chose Committee Paraguay Kansas to administer the program, so recipients are placed only in Kansas universities. Seven students were chosen to attend Wichita State, and three to attend Emporia State. 
"I think there are many opportunities to find out what else we can do in partnership together in order to get more Paraguayan students here," he said. 
On a walking campus tour, both Corvalan and Bogarin told him they have had a wonderful experience so far, and they're just mid-way through the semester. 
"We feel very supported here from so many people," said Corvalan. "The International Programs office, the Biology Department, and our classmates have helped us feel welcome and at home in a way I wasn't expecting." 
In Paraguay, students can take courses only in their major field of study, explained Corvalan, who is pursuing a degree in Environmental Engineering.  
"But here, we're able to take American history, regional planning, English 101, and so many other valuable things," she said. "We can return home with that knowledge to benefit our country."  
Bogarin said they both have also learned a great deal from involvement in departmental clubs and from hands-on field projects including a Snapshot USA mammal count in partnership with the Smithsonian. They've also enjoyed trying new restaurants and shops that have opened in Downtown Pittsburg recently. 
"It's challenging to learn in a different country, but that's part of the experience — to grow and challenge myself in new ways," said Bogarin. "I feel so supported by my teachers here, and I'm grateful to students to have been so welcoming. This program is all we ever wanted to do." 
Aaron Hurt, director of International Programs and Services at PSU, said he was happy that the two had such positive things to say about the university. 
"We hope to receive more students next semester through this program," Hurt said. "We definitely want this first cohort to have a great experience!"