Military Appreciation Day planned for Saturday
  Thursday, October 31, 2019 1:00 PM
  News, Alumni, Giving Back, People and Society, Milestones
Pittsburg, KS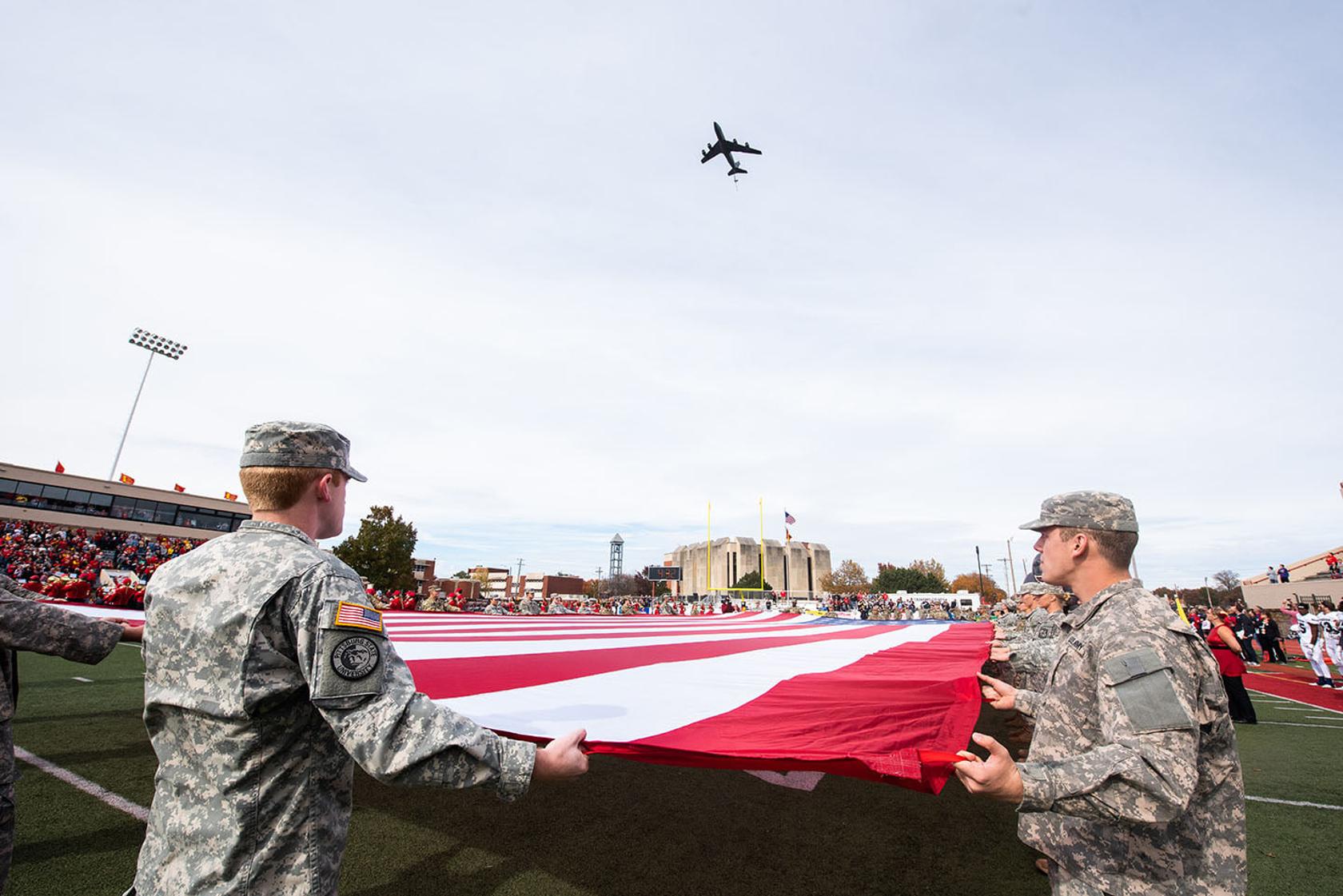 Several military appreciation-related activities are planned in conjunction with Pittsburg State's home football game against Missouri Western on Saturday, which kicks off at 1 p.m.  
Such activities have been a long-standing tradition at PSU, typically on the home game day closest to Veterans Day. They are free and open to the public. 
BOGO Ticket Special for retired and active duty military: Buy one, get one free GA tickets with valid military ID. Box office opens at 11 a.m. Valid game day only. 
PSU Hats for Veterans: PSU Alumni & Constituent Relations is giving away PSU Military Appreciation hats to Veterans, while supplies last, during GorillaFest in Gorilla Village from 10 a.m. to 12:45 p.m.  
A million thanks: During GorillaFest, make thank you cards for veterans and military service members in Gorilla Village. Children receive a free military appreciation sticker and pom poms upon completion. 
Static displays: Snap some photos and check out a UH-60 Blackhawk, a 113 Armored Personnel Carrier, and more on the President's Field with members of ROTC from 10 a.m. to 12:45 p.m. 
Face painting: ROTC will provide red and gold face-painting for children on the President's Field from 10 a.m. to 12:45 p.m.  
ROTC senior cadets will lead the Gorilla Football team during the Champions Walk and will be sworn in during halftime on Brandenburg Field. 
In addition, alumnus Tim Senecaut will be inducted to the PSU ROTC Hall of Fame during halftime.