Indian Student Association to host Diwali 
  Wednesday, October 9, 2019 11:30 AM
  Arts & Entertainment, People and Society, Campus Culture, News
Pittsburg, KS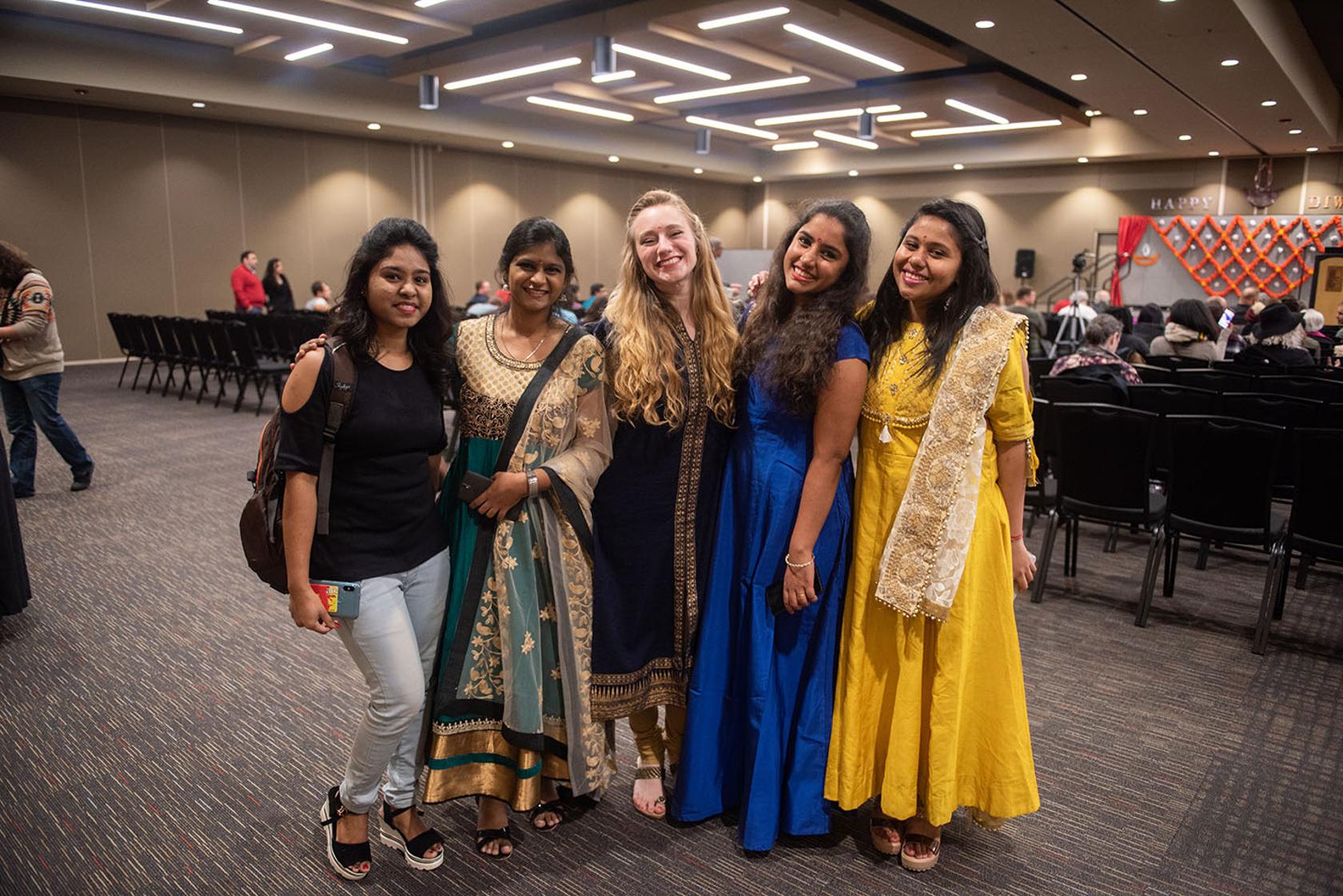 The 90-plus members of the Indian Student Association at Pittsburg State University will once again share their culture with the campus and community with Diwali Night, an annual festival that this year will be held on Saturday, Oct. 26, starting at 5 p.m.  
The event will begin with a variety of cultural performances, including a fashion show, dance and musical performances, in the Crimson and Gold Ballroom of the Overman Student Center. This portion of the event is free.  
Following the performances, at approximately 8 p.m., an authentic catered Indian meal will be served buffet-style in the lower level of Grubbs Hall across the street from the OSC. The buffet with include more than 10 different Indian dishes prepared by Godavari, a restaurant from Overland Park, Kansas.  
Tickets for the meal are required and must be purchased by Oct. 25. They are $15 for guests age 8 and up, and are available in the International Office, 118 Whitesitt Hall, by calling 620-308-0292, by emailing athakor@gus.pittstate.edu., or online at https://pittstate.regfox.com/diwali-night-2019. Children 7 and under may eat for free. 
The evening will conclude with fireworks that may be observed from the parking lot of the Bicknell Family Center for the Arts. 
"Diwali is an Indian festival celebrated between mid-October and Mid-November," said festival organizer Abhi Raj Thakor, a junior in automotive technology. "It is known as the Festival of Lights. The word Diwali means 'rows of lighted lamps,' signifying victory over evil. It's one of the most glamorous and important festivals celebrated in India." 
Kamya Sahay, a graduate business student who also is helping to organize the festival, said the Indian students enjoy having people from outside their culture attend the event to celebrate with them. 
The two encourage guests to dress in clothing they might wear to a special occasion such as a wedding or church, although it's not required. Indian students will greet guests at the door by offering them a "bindi," or small colored dot, on the center of their forehead. 
"We want Americans and others to learn and come and take part," Sahay said. "We want the community to know we are here and we are really doing cool stuff. We want people to feel they are welcome."