Free workshops at Block22 open to entrepreneurs, business owners  
  Thursday, October 3, 2019 10:00 AM
  News
Pittsburg, KS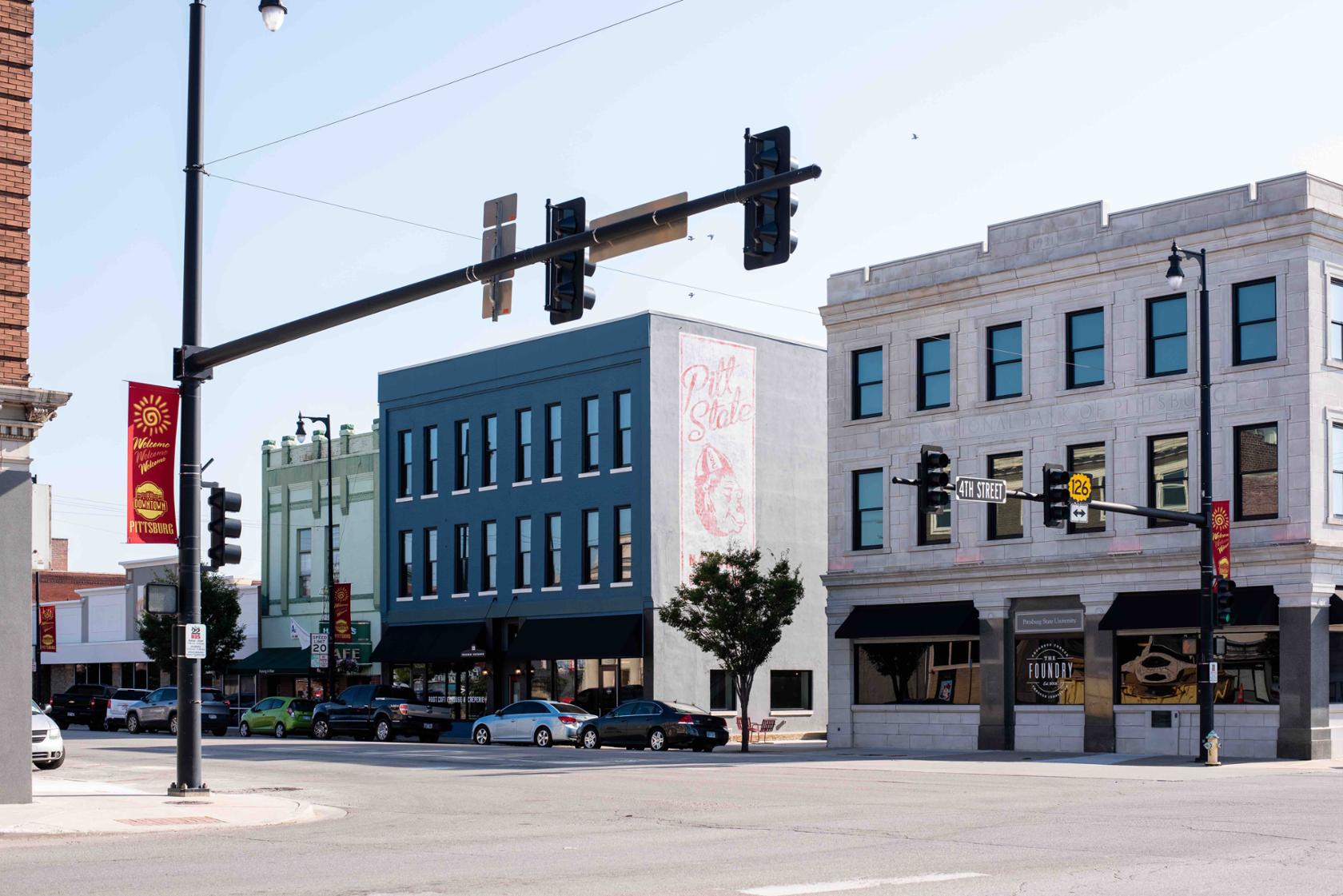 Learning opportunities for young entrepreneurs and business owners are coming up at Block22 in downtown Pittsburg this month. 
Oct. 24: Arvest Bank-PSU Business Life-Cycle Summit 
The Arvest Bank-PSU Business Life-Cycle Summit will be held Thursday, Oct. 24, from 8 a.m. to 3 p.m. in Block22's Community Room between Root Coffeehouse and The Foundry (east side of Broadway). The day will feature speakers who have been highly successful business leaders and are considered experts in their field. 
The day also will include a session on succession planning, and lunch will be provided. The summit is free, but those planning to attend are asked to RSVP online at https://bit.ly/2M5uNcQ so that organizers can plan accordingly. 
Shawn Naccarato, PSU's chief strategy officer who played an instrumental role in leading Block22 to fruition, said the day is a perfect example of what city, university, and business leaders imagined when planning Block22 as not just a place to live and eat, but a place to network, do business, and experience "collision." 
"The core mission of Block22 is to promote and advance entrepreneurship through innovation, and we believe the best way to achieve this is by bringing people together in one place to share ideas," he said. "Events like the Business Life-Cycle Summit are critical to the fulfillment of our mission, but more importantly, they're going to play a role in the economic development of the Pittsburg area." 
The summit is a collaborative effort by Arvest Bank and PSU. 
"Arvest Bank continues to support the business community of Pittsburg and the surrounding communities.  Small Business is the life blood of the communities we live and work in," said Jared Turnbull, community market president at Arvest Bank. "They must be successful over the long term to keep their community economically sound and societally vibrant."  
Oct. 25-27: 3 Day Startup Pittsburg State 
The 3 Day Startup Pittsburg State, or 3DS, will be held Friday, Oct. 25, through Sunday, Oct. 27, in the Community Room at Block22. 
Best defined as a campus workshop that teaches entrepreneurial skills to university students in an extreme hands-on environment, it's being coordinated by Lynn Murray, director of outreach and marketing and an associate professor of marketing in Kelce College of Business.  
The workshop is free to undergraduate and graduate students of all years, majors, and experience levels, but requires registration. 
Participants may attend with or without startup ideas.
Day 1: a facilitator will lead the group through dedicated brainstorming, preliminary pitches/feedback, and team selection modules.
Day 2: there will be a heavy emphasis on business model generation; teams will focus on customer discovery, structured mentorship, intermediate pitches, and feedback sessions. 
Day 3: the focus will be execution (including pitch workshops) leading into final pitches/demos before a panel of mentors and investors.  
"Students don't need to have an idea; the process will address idea generation," Murray said. "And, the skills they pick up will be applicable whether they choose to open their own business or to use their skills helping a non-profit, serving in a governmental role, or working with an existing firm." 
Registration must be completed at https://bit.ly/2nC7sal by Monday, Oct. 14, at 11:59 p.m., and includes food, drinks, snacks, and coffee. 
"By the end of the program, you should have the skills, motivation, and network to move forward with your company –– now or 10 years from now," Murray said. "Great connections happen at 3 Day Startup: cofounders meet, complimentary skill sets collide, and friends are made."