PSU media production students win multiple awards in 2019
  Thursday, September 5, 2019 10:00 AM
  News, Academics, People and Society
Pittsburg, KS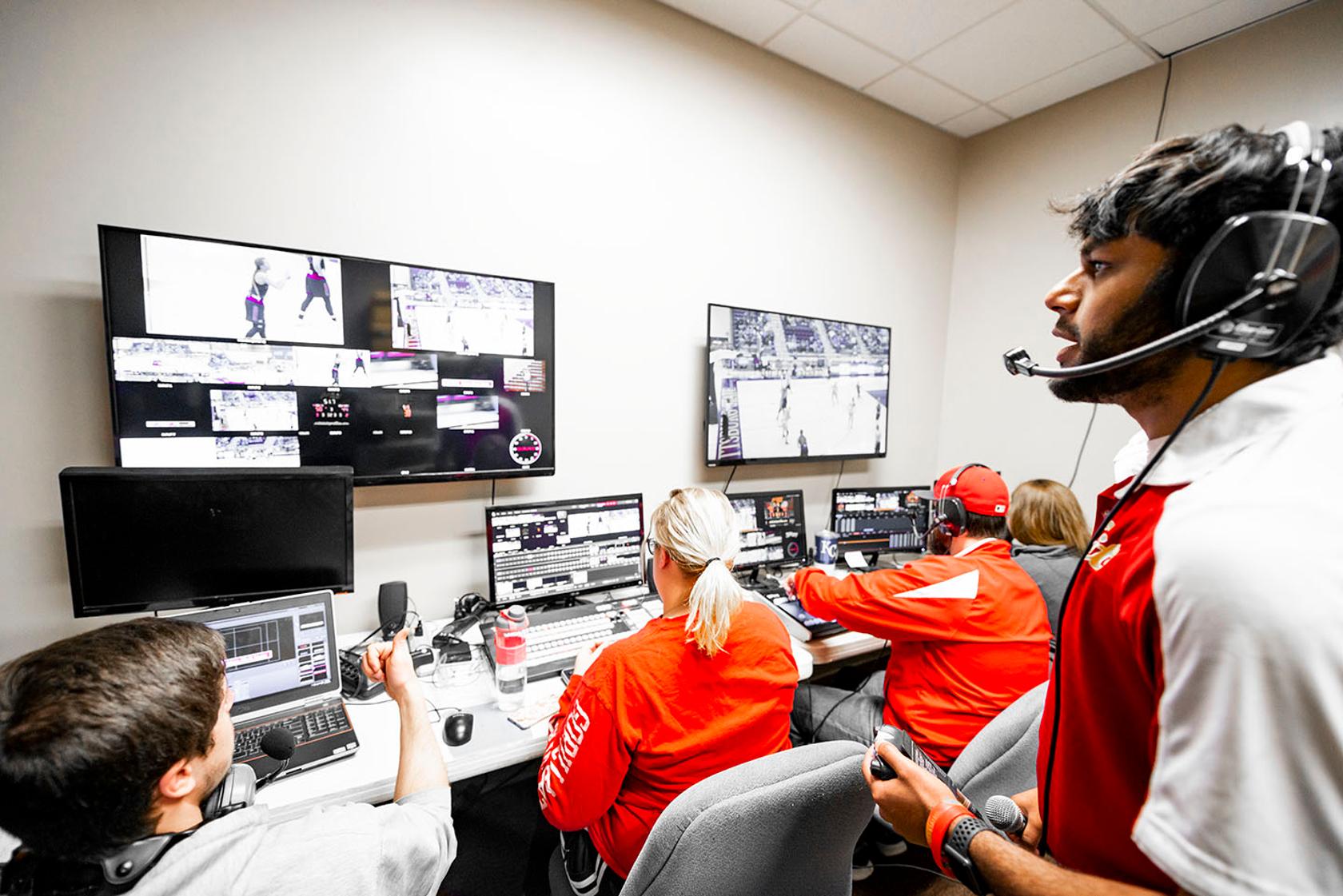 Pittsburg State student broadcasters have once again been recognized on a national level.   
It began with state competition in April, when PSU took home 29 total awards from the Kansas Association of Broadcasters, including 12 first place awards, and continued through this week with the announcement of additional awards.  
First-place state winners were entered in the Broadcast Education Association's Super Regional competition in which PSU competed against schools from across the country. The BEA Super Regional competition recognizes two award winners in 10 separate categories with either an Award of Excellence or Best of Show selection.   
PSU will receive three of these awards during the Super Regional Conference in Boulder, Colorado, on Oct. 11. Winners of the BEA Super Regional Competition were seniors Shelby White, Pittsburg, and Vanessa Tapia, Shawnee, Kansas, and CAPS 13 Sports Broadcasting II for their entry in Best Sports Production, "PSU vs. UCO MIAA Baseball Tournament."  
Graduate student Trae Brown, Dewey, Oklahoma, also will be recognized in two categories for Best Video Promotion "Pride of the Plains Marching Band Recruitment Video" and Best Entertainment/Narrative Production "The Day I Tried to Live."   
State winners also entered The National Collegiate Broadcasters Inc. Awards, and May 2019 graduate Hannah Short was named a national finalist in the category of Best Audio DJ — the second year in a row that PSU has finished as a national finalist in that category. Senior Ty Goss, McPherson, Kansas, is also a national finalist in the category of Best Feature News Reporting for "PSU Family Day."   
Director of Media Production Troy Comeau said he is proud of the work his students put into the program.   
"Our students work so hard throughout the year, so these awards are well deserved," he said. "The pride I see these students take in not only their work but also their dedication to the university gives me confidence that they are getting a well-rounded education that is second to none."   
In addition to Comeau, PSU Media Production faculty include Barth Cox and Jason Knowles. Their students have gone on to work for NBC, ESPN, the NFL Network, and The Athletic.   
Learn more about the Media Production program at https://academics.pittstate.edu/academic-programs/communication/media-production-degree-emphasis.html