PSU, Pittsburg gear up for Paint the Town Red  
  Friday, September 6, 2019 9:00 AM
  Campus Culture, Alumni, News
Pittsburg, KS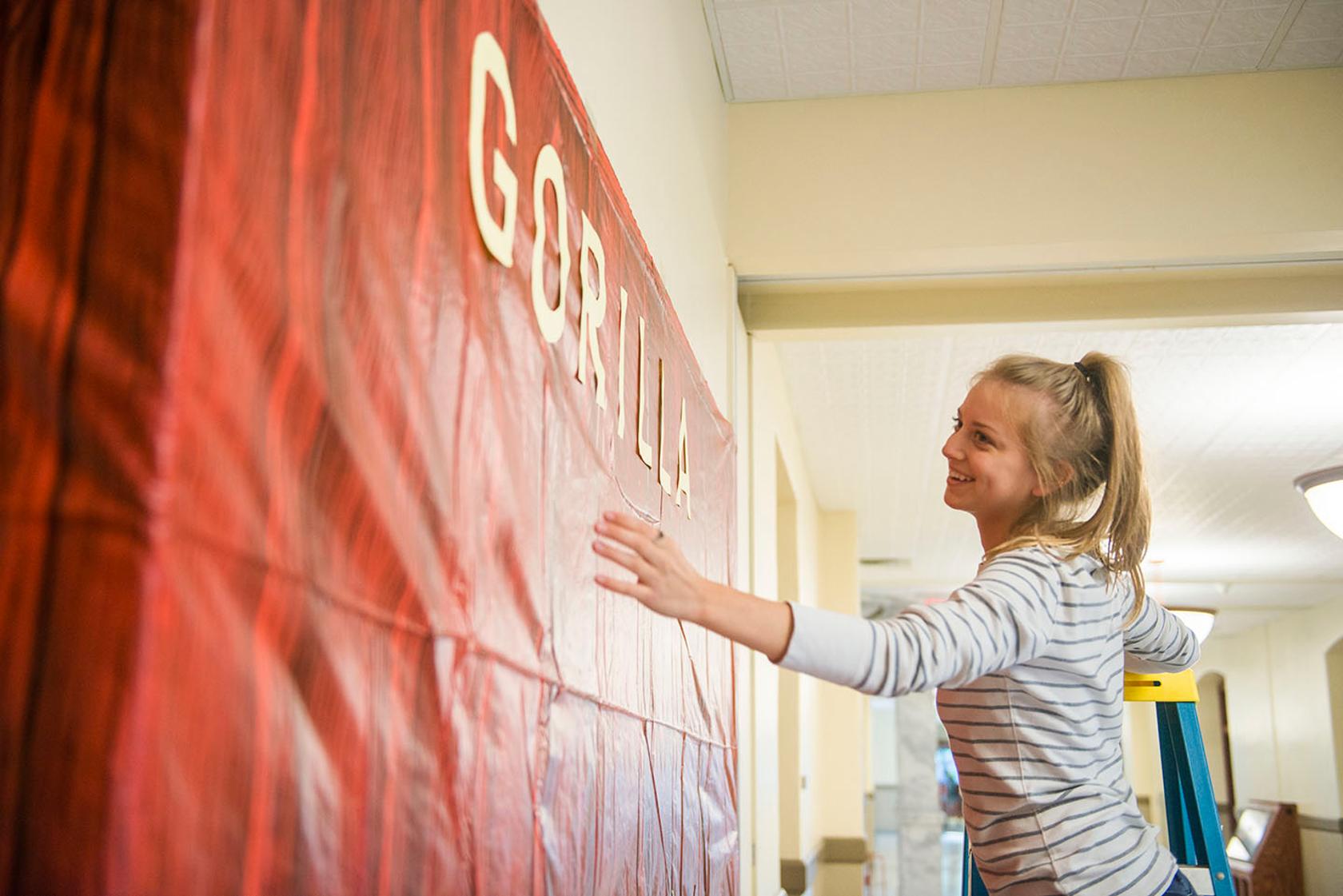 Pittsburg will once again be decked out in crimson and gold next week as the community and the campus participate in Paint the Town Red leading up to Pittsburg State University's first home football game on Sept. 14.  
This year's theme: Gus' Excellent Adventure. The annual event is a collaboration between the Pittsburg Area Chamber of Commerce and PSU Office of Alumni & Constituent Relations.  
Jon Bartlow, director of Alumni & Constituent Relations, said the event demonstrates to visitors the pride and spirit of both the university and the community.   
"The collaboration between the City of Pittsburg and PSU for Paint the Town Red is a great example of the partnership we see throughout the year," Bartlow said. "We understand what's good for PSU is good for our community, and vice versa. Ultimately, we all want to support our students and football team for the home opener we have been waiting for all year!"  
Decorating officially gets underway on Tuesday and continues until Thursday morning. On Thursday, judges will make the rounds on campus to determine a winning office or department.  
On Friday, judges will make the rounds at businesses throughout Pittsburg. Community Favorite voting will take place online from noon Thursday through 11 a.m. Friday. Award winners will be announced live on KSN 16 at noon.   
At 6 p.m., Paint the Town Red Downtown Event will kick off on Broadway between Fourth and Sixth streets. Activities will include music, games, food, and bounce houses. A free Kids Fun Run is planned for 6:30 p.m., with no registration required.  
On Saturday, the Paint the Town Red 5K Run will start at Axe Library on campus and finish at Gorilla Village east of Carnie Smith Stadium. At 7 p.m., the Gorillas will play the Emporia State Hornets.  
Details: https://www.pittstate.edu/calendar/2019/09/paint-the-town-red.html