Free tickets available to U.S. Air Force Academy Band concert 
  Wednesday, September 11, 2019 9:00 AM
  Arts & Entertainment, News
Pittsburg, KS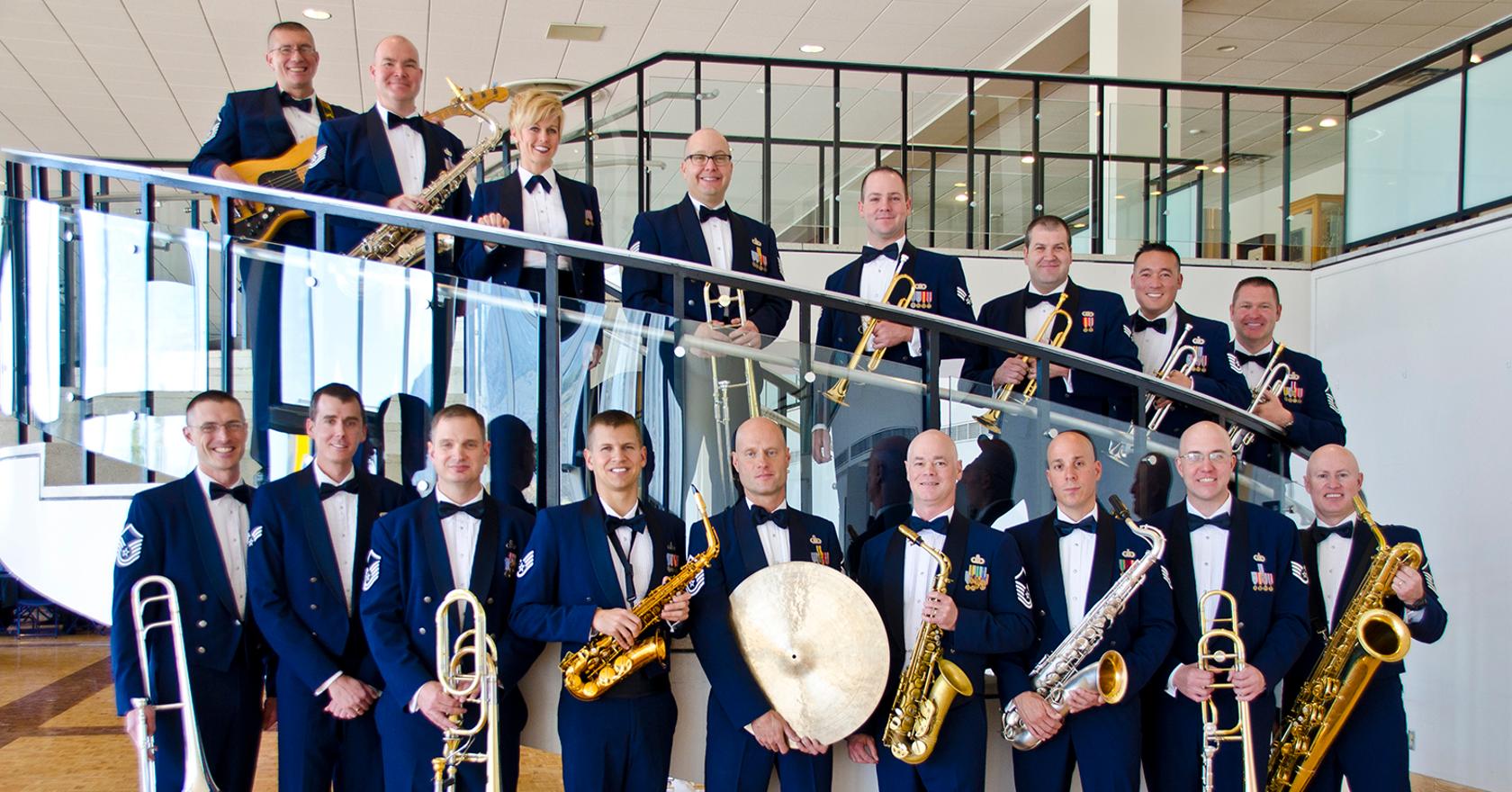 Free tickets are now available for a concert by The Falconaires, the U.S. Air Force Academy Band, to be performed at the Bicknell Family Center for the Arts at Pittsburg State University.  
The Falconaires have long played a role in cultivating national heritage through America's only indigenous musical genre, jazz, with free concerts open to the public and have played coast to coast.  
Their concert in Pittsburg will be at 7:30 p.m. on Oct. 9. Doors will open at 6:30 p.m. Ticket holders will be guaranteed a seat. Non-ticket holders will be seated at 7:15 p.m. based on availability. 
Tickets may be picked up at the Bicknell Center, the PSU Ticket Office, the Overman Student Center Help Desk, McCray Hall Music Office, the Pittsburg American Legion, newspaper offices in Pittsburg, Parsons, Fort Scott, Girard, and Galena, the Pittsburg Public Library, the Pittsburg Post Office, the Baxter Springs Library, the Eisler Brothers Old Riverton Store, the Columbus Post Office, and the Knights of Columbus in Pittsburg. 
Questions? Call the Bicknell Center at 620-235-6130.