College of Technology prepares for Company Days 
  Friday, September 13, 2019 12:00 PM
  Academics, Alumni, News
Pittsburg, KS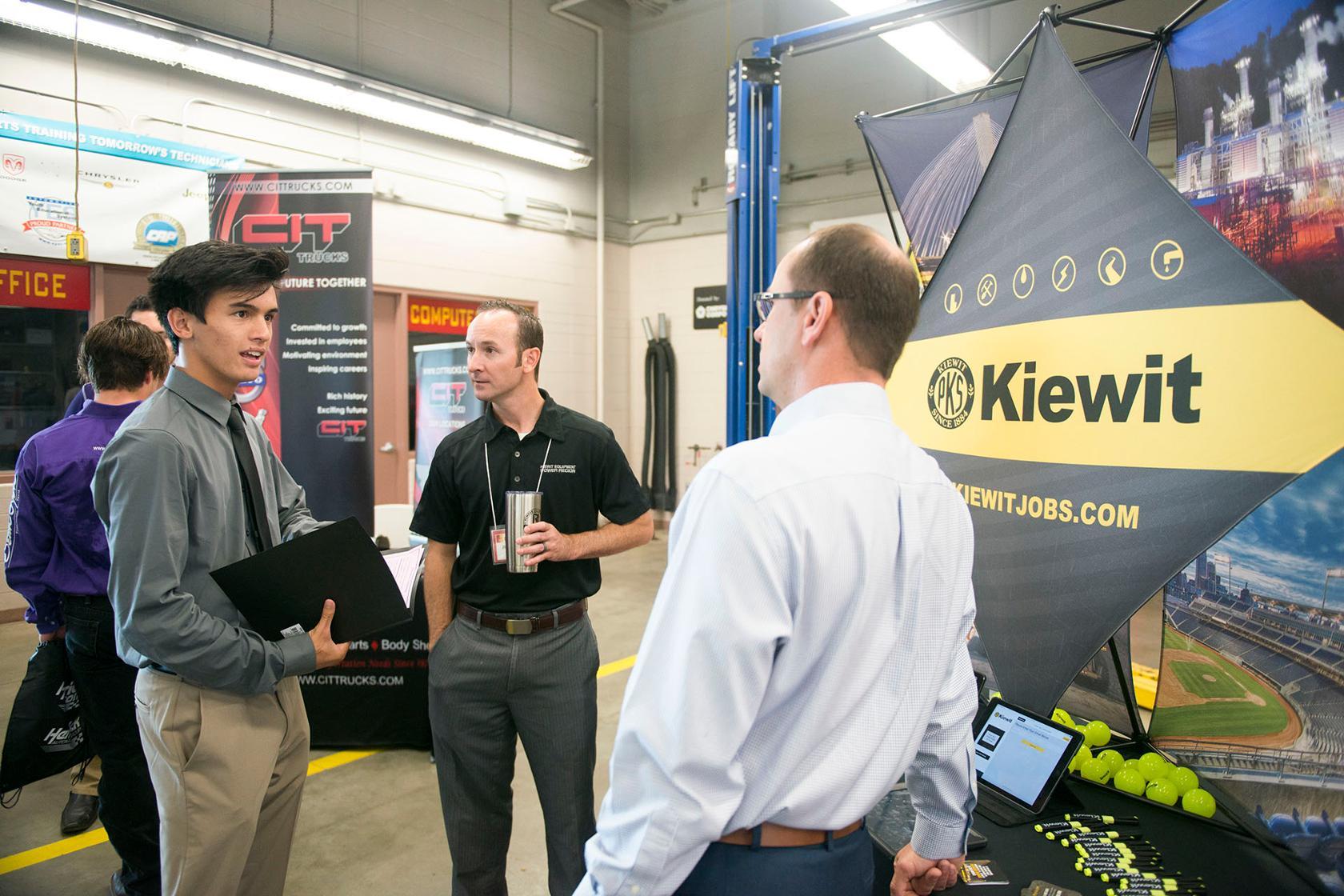 The College of Technology at Pittsburg State is preparing for an annual event that continues to attract a growing number of companies from coast to coast who want to recruit PSU students. 
This year, 210 companies and nearly 430 people are registered to attend Company Days Sept. 17-18 at the Kansas Technology Center on the PSU campus. 
On Tuesday, companies will focus on the School of Construction, Environmental and Safety Management, Graphics and Imaging Technologies, and Architectural Manufacturing Management and Technology. 
On Wednesday, companies will focus on PSU's Automotive-Diesel Technology and Engineering Technology programs, including Electronics Engineering, Manufacturing Engineering Technology, Mechanical Engineering Technology, and Plastics Engineering Technology. Both days, the event will be held from 8:30 a.m. to 2 p.m.   
The line-up is once again diverse: it includes local and regional businesses as well as large, national companies. 
Faculty encourage their students to use the event to begin exploring possibilities that companies have to offer, and to build relationships and lay the groundwork for internships. It's also a great opportunity for students to polish networking skills. 
Learn more about Company Days at https://www.pittstate.edu/technology/events/company-days.html#undefined1
Learn more about the College of Technology at https://www.pittstate.edu/technology/index.html