"Bandstand" recalls struggles of WWII veterans 
  Tuesday, September 24, 2019 2:00 PM
  Arts & Entertainment, News
Pittsburg, KS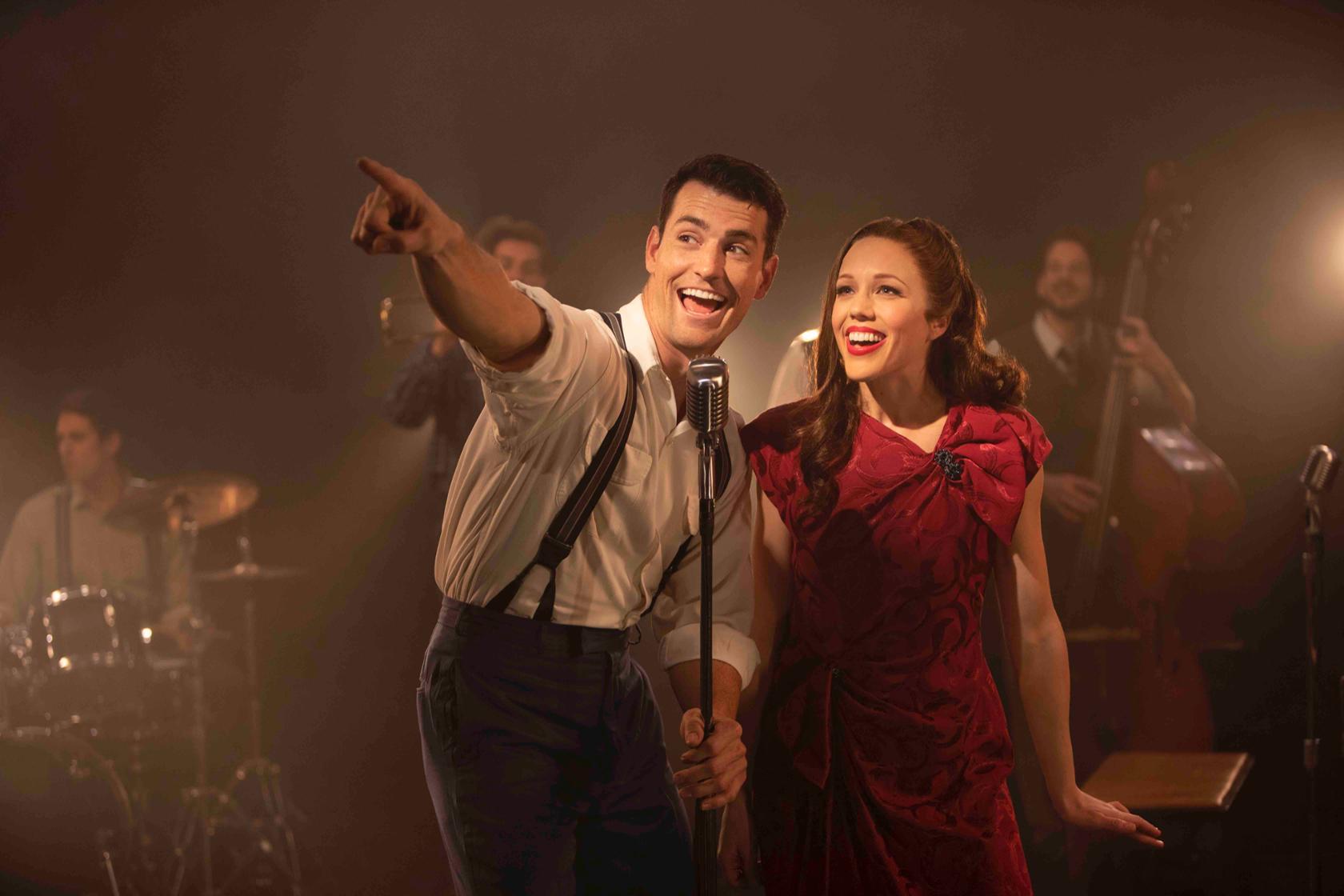 It's 1945.  
As America's soldiers come home to ticker-tape parades and overjoyed families, Private 1st Class Donny Novitski, singer and songwriter, struggles to rebuild the life he left behind.  
When NBC announces a national competition to find the nation's next great musical superstars, it prompts Novitski to see a lifeline for himself and fellow veterans that gives them the purpose they so desperately need.  
Together, they form a band unlike any the nation has ever seen. Along the way, they discover the power of music to face the impossible, find their voice, and finally feel like they have a place to call home. 
"As fun as Bandstand is with its swing music and dancing, it's also an incredibly powerful piece," said Joe Firman, director of the Bicknell Family Center for the Arts at Pittsburg State University, where the national tour of Broadway's Bandstand will make a stop for one performance only on Nov. 4. 
"The show deals with the veteran experience in a very honest way," said Firman, himself a veteran. "Even though it's about a past war, the storytelling feels modern, making it that much more impactful for today's audiences." 
The tour of the show launches in College Station, Texas, on Oct. 29, making Pittsburg one of the first stops in its schedule that will take it across the U.S.  
Originally directed and choreographed by three-time Tony Award winner and Hamilton choreographer Andy Blankenbuehler, the show explodes with infectious music and high-octane, heart-stopping dancing. 
The New York Times wrote that Bandstand is "both a peppy celebration of can-do spirit and a more somber exploration of what American servicemen experienced when they marched home from World War II. It's a great argument for why theater can sometimes tell a story more boldly and more viscerally."  
The national tour cast will star Zack Zaromatidis as Donny Novitski. He previously played the lead role of Jack Kelly in Broadway's Newsies. Other cast members include actors and actresses who have performed in Broadway and Off-Broadway productions of Beauty and the Beast, Annie, Something Rotten, and more. Also onstage will be the show's band — this time, not hidden in the orchestra pit, but front and center and integral to the show — full of musicians with impressive resumés. 
"You will leave the theater utterly moved, and humming the tunes for days," Firman said. 
Tickets are on sale now through the PSU Ticket Office, Room 137 Garfield Weed Building, or by visiting www.pittstate.edu/office/ticket-office/index.html  
Prices vary depending on seat location and whether ticket-buyers are students, faculty, staff, public, children, or seniors. 
New this year: Bicknell Center season ticket packages that will guarantee patrons the same seat for each show in the package and will save patrons more than 10 percent. Package 1 is all-inclusive and will include the three Broadway shows (Bandstand, Finding Neverland, and An American in Paris), Modern American Dance Company, Bette Davis Ain't for Sissies, Jennifer Knapp in Concert, and three Pitt State Theatre productions. Package 2 will include the three Broadway shows and three Pitt State Theatre productions. 
For more information about the Pittsburg performance, call the Bicknell Center at 620-235-6130 or the Ticket Office at 620-235-4796. 
For details on the national tour of Bandstand, visit https://bandstandbroadway.com/