Kansas Governor appoints PSU Art Department Chair to commission  
  Wednesday, August 14, 2019 10:00 AM
  People and Society, Academics, News
Pittsburg, KS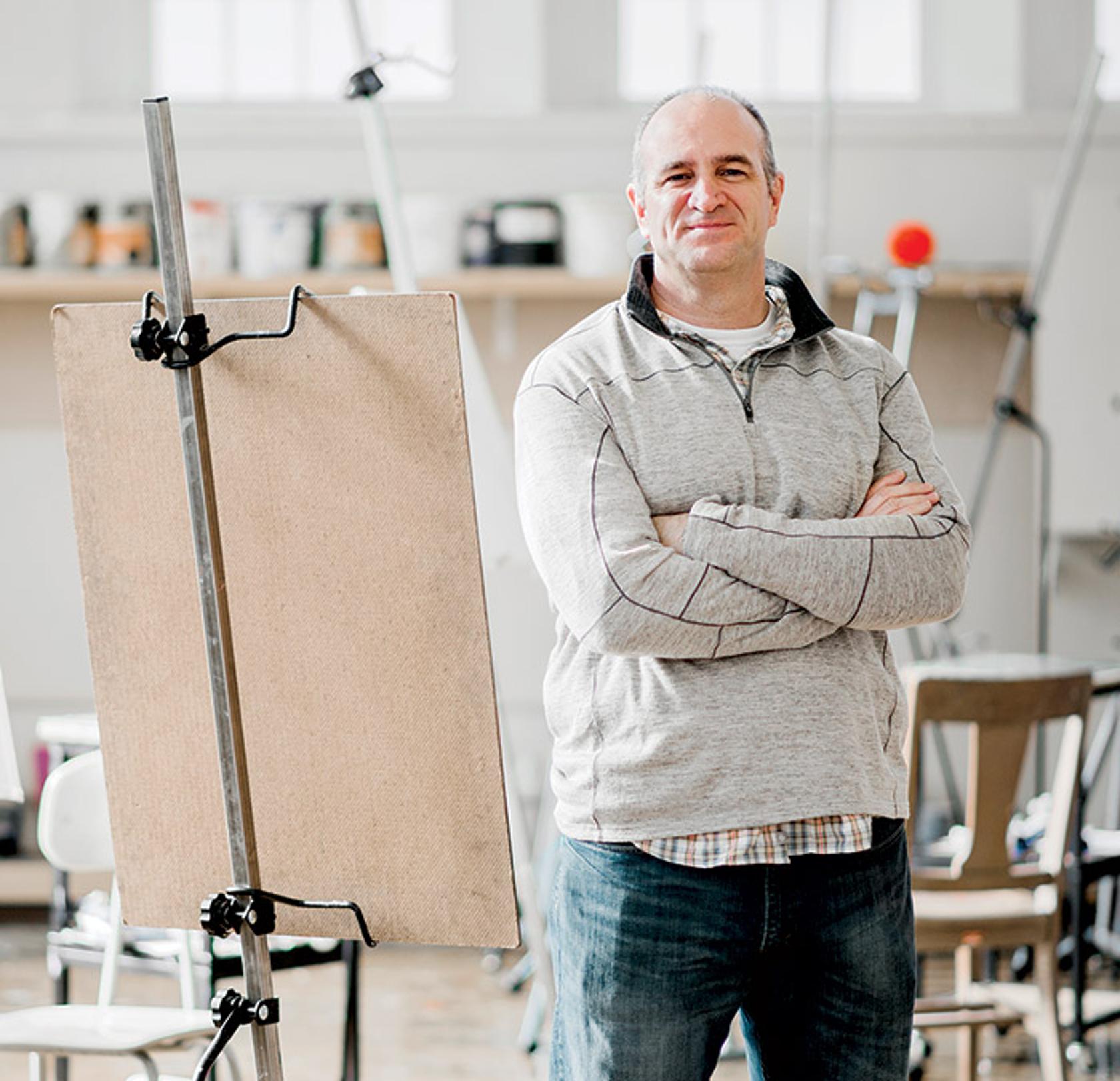 The chair of the Pittsburg State University Art Department, Jamie Oliver, has been appointed by Gov. Laura Kelly to the Kansas Creative Arts Industries Commission. 
"Creativity is what makes Kansas an extraordinary place to live. It amplifies everything we find important and celebrates our greatest accomplishments," Kelly said. "When our creative arts industry thrives, so does our state." 
The 11-member commission, part of the Kansas Department in Commerce, is focused on measuring, promoting, supporting and expanding our state's creative industry to grow the state's economy and foster creative industry-related jobs. 
In addition to serving as chair, Oliver, Pittsburg, teaches art courses and has been instrumental in collaborative art projects with Pittsburg Community Schools and with SEK ArtFest in Downtown Pittsburg.  
Previously, he was an assistant professor of painting and drawing at Denison University. Oliver received a Master of Fine Arts from Tulane University, a master's degree from Easter Illinois University, and a Bachelor of Fine Arts from Denison University. He also is a practicing artist and exhibits regularly. 
Kelly also appointed Aubrey Streit-Krug, Abby Killingsworth, and Brittany Novotny. 
Streit-Krug, Salina, is the director of Ecosphere Studies at The Land Institute in Salina and has worked as a professor of writing and literature at Kansas Wesleyan University, Bethany College, and the University of Nebraska-Lincoln.  
Killingsworth, Goodland, is the executive director of the Carnegie Arts Center in Goodland and previously worked as the career services coordinator at Northwest Kansas Technical College.  
Brittany Novotny, Pratt, currently works as the co-executive director of the Vernon Filley Art Museum. Previously, she worked as a finance and administration intern at the Indiana University Art Museum.  
Learn more about the PSU Art Department at https://www.pittstate.edu/art/index.html