SGA alumni invited to 100th anniversary celebration
  Tuesday, July 16, 2019 9:00 AM
  Milestones, News, Alumni
Pittsburg, KS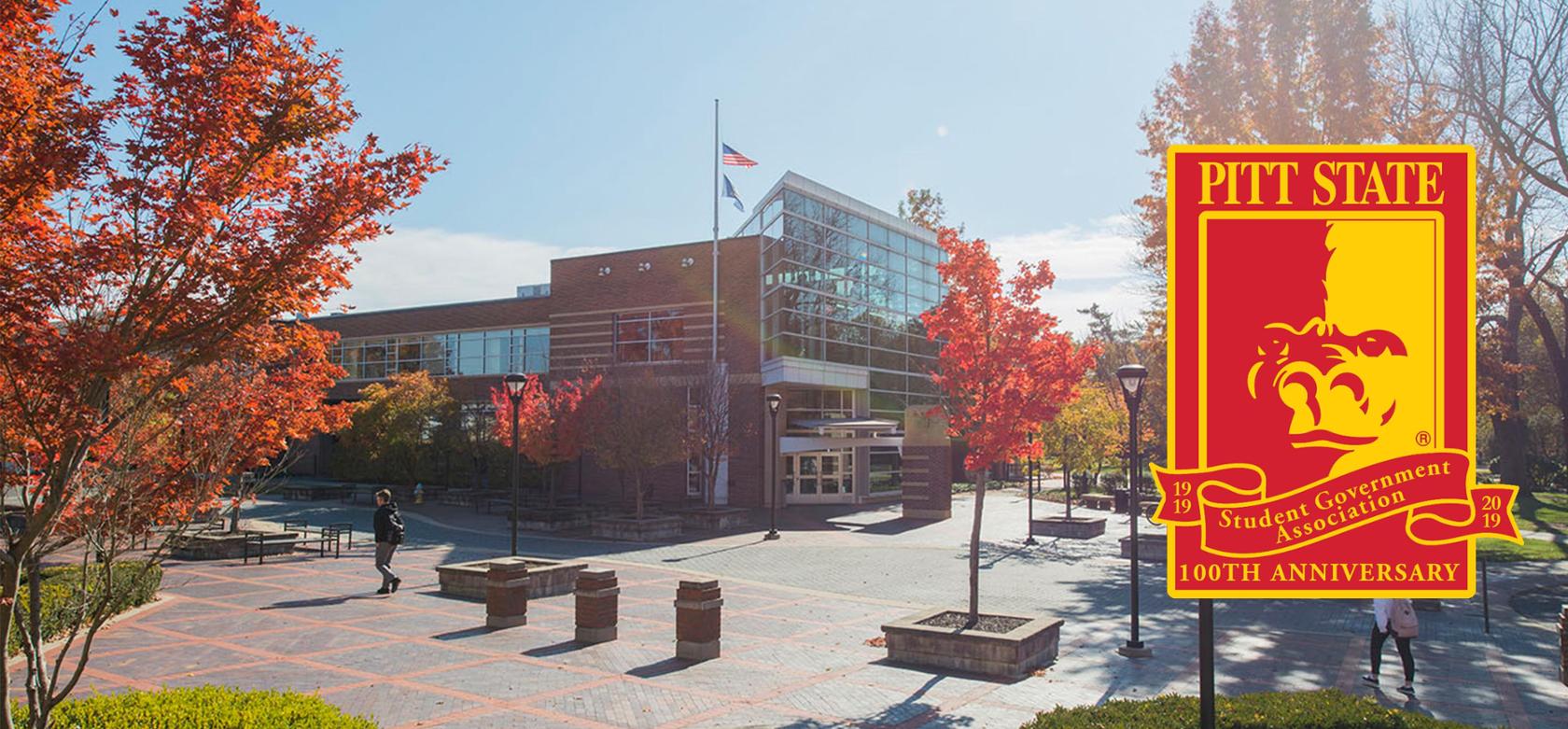 Pittsburg State's Office of Alumni & Consituent Relations is inviting alumni of the Student Government Association back to campus as part of Homecoming festivities for a reunion and celebration of the 100th anniversary of SGA.  
"It has been quite a few years since we have had a fall reunion, so we are incredibly excited to take this opportunity to celebrate the Student Government Association's 100-year anniversary," said Jon Bartlow, director of Alumni & Constituent Relations. "I'm confident everyone who is able to make it back will be thankful they did with all of the activities we have planned for them."  
The reunion will kick off with the Yell Like Hell competition and royalty crowning on Thursday evening, Oct. 17, at Carnie Smith Stadium. On Friday morning, Oct. 18, President Steve Scott will host breakfast, followed by campus tours of the newest buildings on campus, the Taste of Pittsburg, and an SGA After Hours mixer at a new local brewery downtown.   
Alumni may ride in the Homecoming parade on Saturday morning, Oct. 19, followed by an open house at the SGA Office in the Overman Student Center and a reunion photo. The weekend will conclude with a reunion tailgate in Gorilla Village followed by the football game in Carnie Smith Stadium.   
SGA Alumni reunion attendees will receive a t-shirt, a limited-edition anniversary lapel pin, and a printed copy of the reunion photo. To register, contact PSU Alumni & Constituent Relations at 620-235-4758 or visit pittstate.edu/alumni.