Renovations underway at library, nursing building
  Friday, July 5, 2019 11:00 AM
  Milestones, News
Pittsburg, KS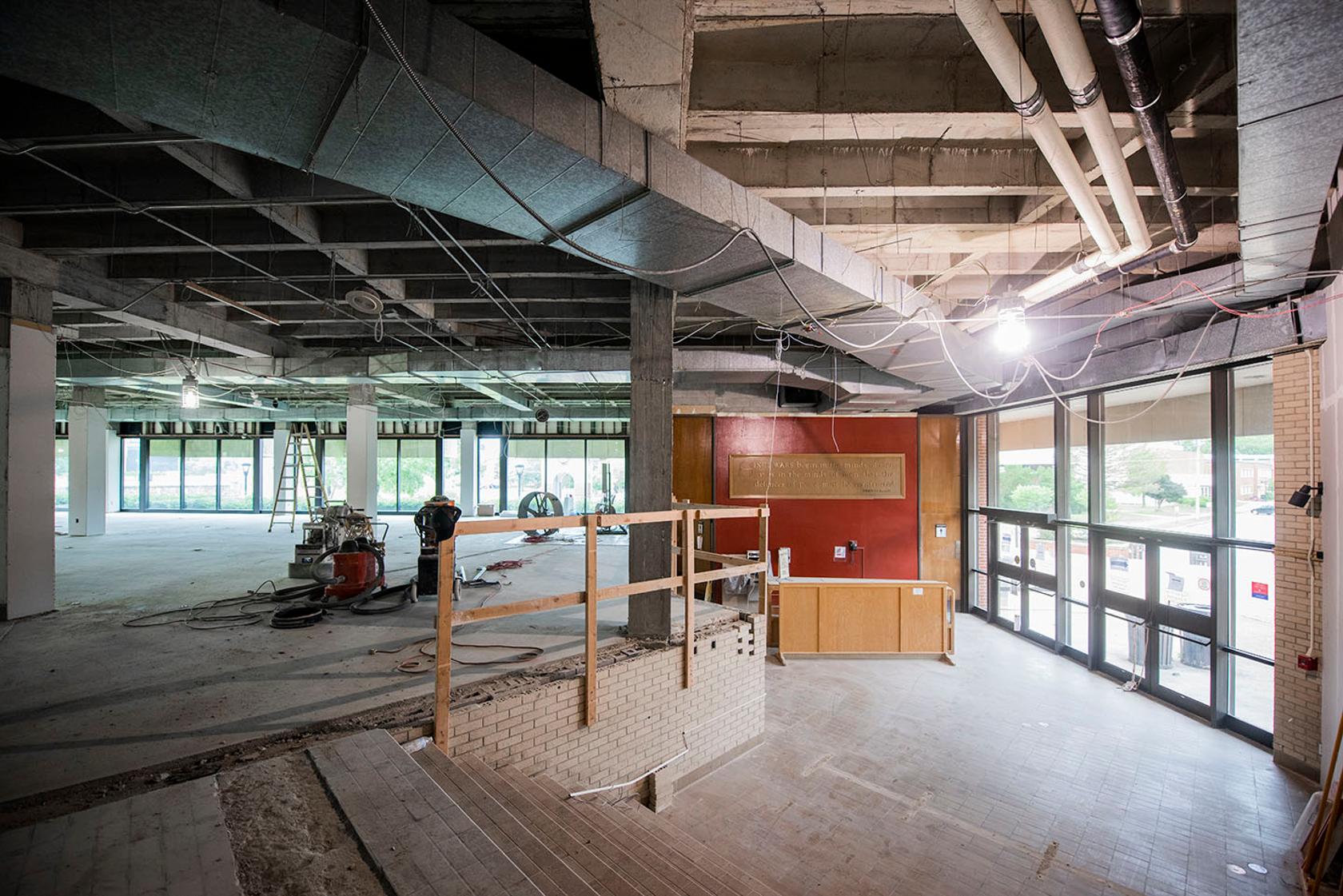 Work has begun on Phase IV of renovations at Axe Library. The project includes updating first floor finishes, ceilings, LED lighting, and space reconfiguration to meet the needs of 21st Century students and faculty based on a phased master plan.  
In previous phases, the university invested nearly $3 million to modernize the library. Starting in the lower level, and then on the third floor, state-of-the-art technology, multi-media labs, small group study areas, new ceilings, floors, doorways, and bathrooms were added. It also will allow the east entrance of the first floor to be opened, making access from the large parking lot to the east of the library more convenient. 
The goal: to transform a building constructed during the era of microfiche into one that can thrive in the age of instant information. 
The current phase, which totals $926,000, is being funded by state rehabilitation and repair dollars. Work is expected to be complete this fall. 
The lecture hall in McPherson Hall, home to the Irene Ransom Bradley School of Nursing, also is getting a makeover this summer. The hall is original to the 1977 building and was in need of modernization to accommodate increased enrollment and current instructional needs. 
Private donations are paying for new interior finishes, instructional equipment, LED lighting, and accessibility improvements. The highlight of the project is Anatomage, a virtual dissection table, which will be used for interdisciplinary learning. An unveiling is planned for October.