Kelly departing PSU for the University of Arkansas – Fort Smith
  Monday, July 1, 2019 3:00 PM
  News, People and Society, Alumni
Pittsburg, KS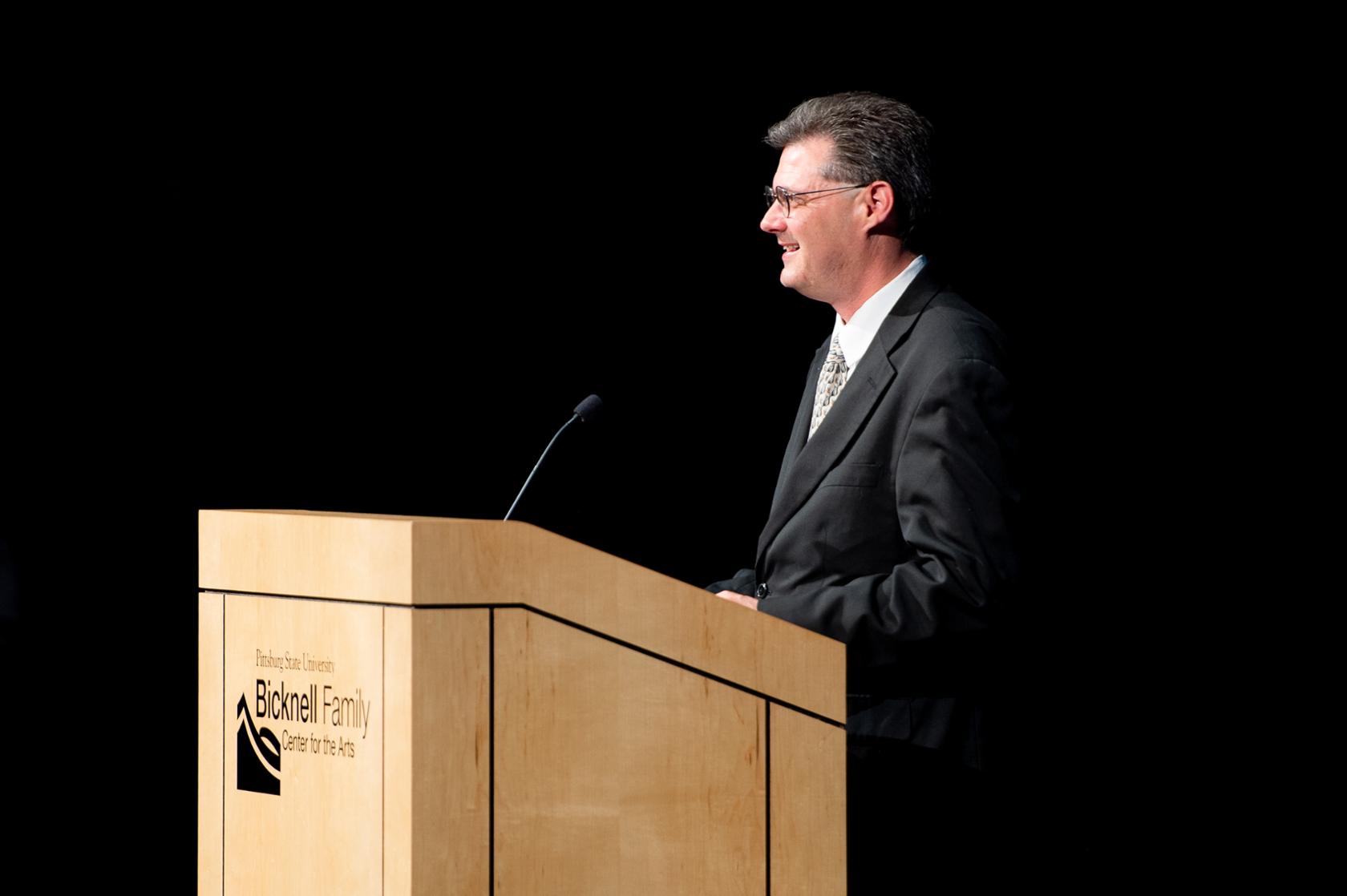 Chris Kelly, associate athletic director for strategic partnerships at Pittsburg State University, has accepted the position of director of marketing and communications at the University of Arkansas – Fort Smith.
Founded in 1928 as Fort Smith Junior College, UAFS transitioned to a four-year institution in 1998. The University is now one of 21 affiliates governed by the University of Arkansas System, and is home to 7,000 students and NCAA Division II athletics (Lone Star Conference).
Kelly has served PSU for nine years, first heading up University Marketing and Communications. In 2018, he transitioned to a role leading PSU's event ticketing strategy, which is owned by University Athletics. As head of the ticket office, he sets and manages ticketing processes and systems for Athletics events and programs at the Bicknell Family Center for the Arts.
"My connection to Pittsburg State University dates back nearly 30 years to my time as an undergrad," said Kelly. "In fact, this campus has played a part in nearly every major milestone in my life. I met my wife, Missi, as a student employee at KRPS, we married at Timmons chapel, and later served the University as employees. Pitt State will always hold a special place in my heart."
In addition to his day job, Kelly often served as the voice of PSU, announcing names at commencement each year, serving as the public address announcer at Gorillas basketball games, emceeing campus meetings and evening events, and recording voiceover for video and other content.
"I believe strongly in the mission of higher education and have witnessed the difference regional institutions like UAFS and PSU can make in a student's life," said Kelly. "I've been blessed to be able to play a small role in helping others understand the inspiring work of our faculty and look forward to continuing this work at a new institution."
At UAFS, Kelly will lead the team responsible for the institution's brand and all marketing communications and media relations.
Kelly is wrapping up his time at PSU now, and he starts his new position on July 15, 2019.