South Korean contingent visits Pittsburg for business tours, immersive learning
  Friday, June 28, 2019 12:00 PM
  News, Academics
Pittsburg, KS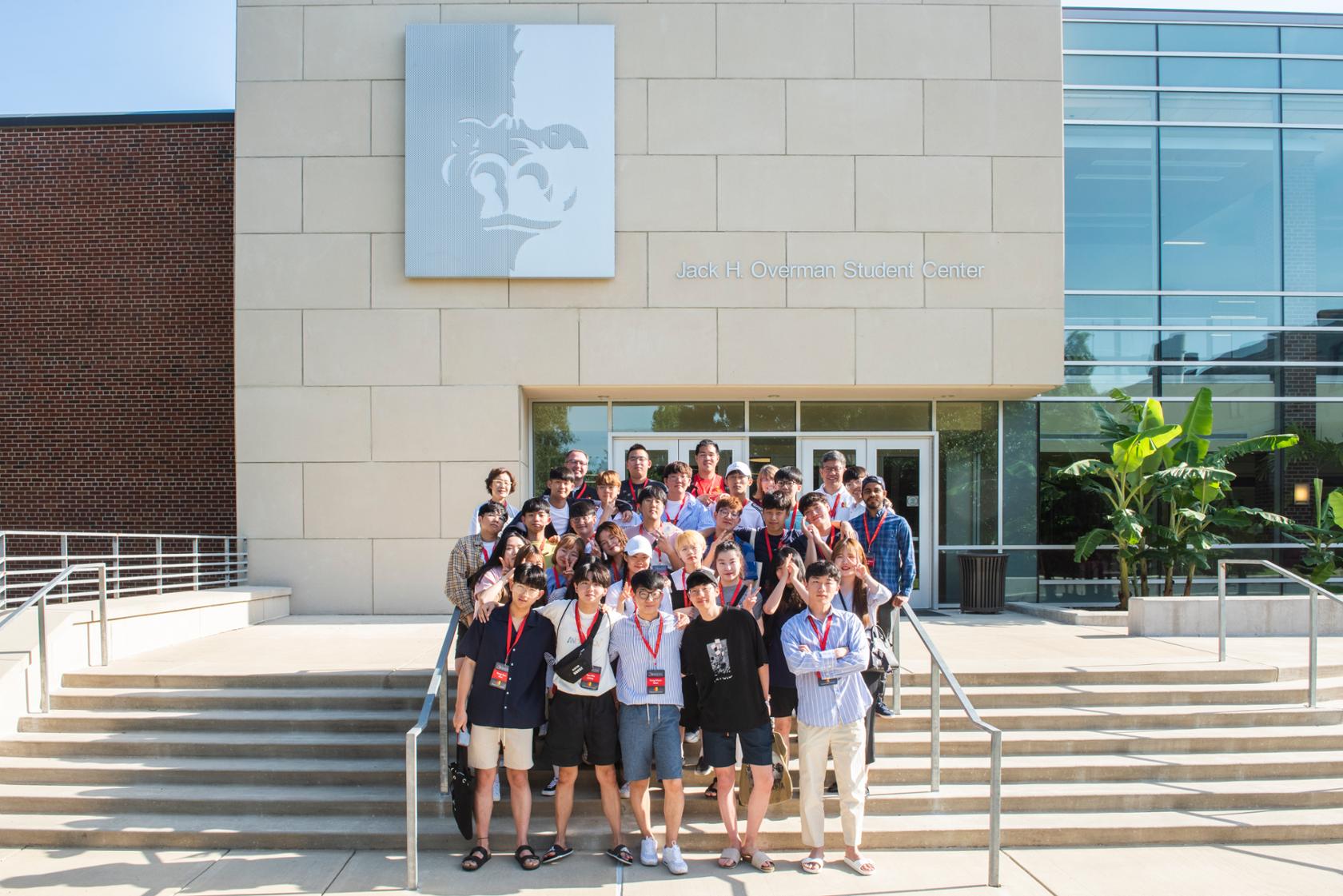 A contingent of 28 students from SeoulTech University in South Korea is on campus for a two-week immersive learning experience that includes classes at Kelce College of Business, tours of the Kansas Polymer Research Center, the Kansas Technology Center, and an inside look at regional businesses such as Miller's Professional Imaging, The Finishing Touch, and LimeLight Marketing.  
Their visit kicked off with an orientation, campus tour, and welcome ceremony yesterday.  
The group also will take regional excursions to cultural icons including Silver Dollar City, a Royals game, the St. Louis Arch, and take part in recreational experiences such as a concert Friday night at the Bicknell Family Center for the Arts, fishing, and kayaking. The group will stay in campus residence halls while they're here, rounding out their American university experience.  
The initiative was started by Sang-Heui Lee, an associate professor of management in Kelce College of Business who wanted to pay forward his own experience as an international student 20 years ago. A native of South Korea, he is coordinating the effort in collaboration with a friend at the SeoulTech Global Management Department who two years ago toured campus and was impressed.  
"He wanted to give his students a look at what the U.S. is like, the cost of living, and what Pittsburg State and the surrounding community has to offer in hopes that they'll choose to return one day as full-time students," Lee said.  
A 2+2 program is being developed with SeoulTech that will allow students to earn dual degrees; this summer workshop will help build that relationship, Lee said.