Coding camps to spark interest in young minds, prepare next generation for growing career field  
  Tuesday, June 4, 2019 5:00 PM
  News, Science and Technology
Pittsburg, KS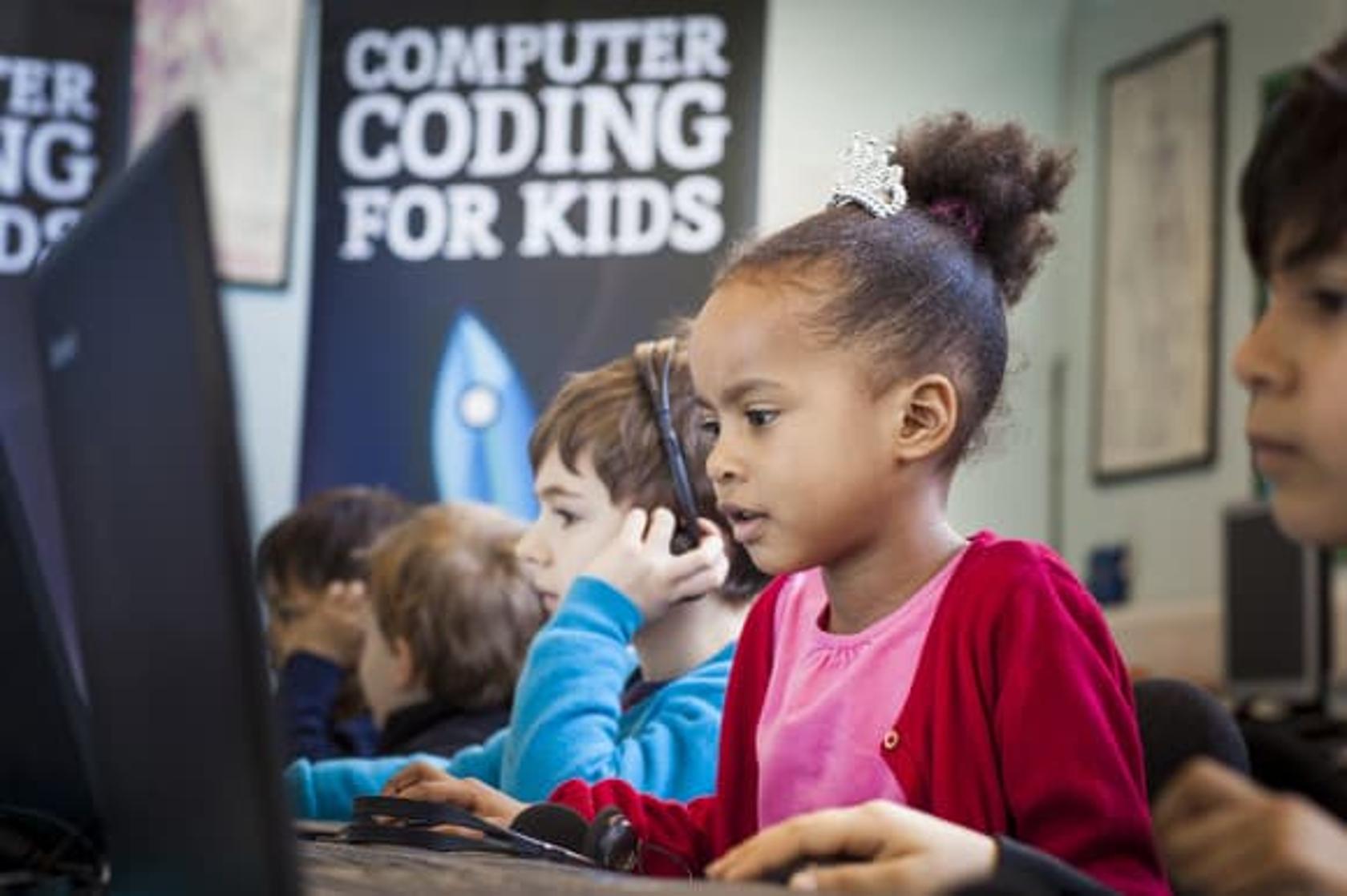 With computing jobs growing at more than twice the rate of the national average, programmers are in high demand. Software development jobs are projected by the Bureau of Labor Statistics to increase 24 percent from 2016 to 2020.   
At the same time, small-town America is struggling with an exodus of young people leaving for larger, metropolitan areas. Kansas has been hit hard by the trend.  
But there are communities that are bucking those trends with recent innovative projects, including a new summer camp for youth by a Pittsburg company.  
With an eye toward the future, DevSquared, LLC — a web and mobile application development agency that was among the first to occupy The Foundry inside Block22 in Dowtown Pittsburg — launched a series of coding camps this summer for children in grades K-12.   
"We asked ourselves, 'What if we started to emphasize programming and computer science topics the same way that we emphasize math, reading, and writing in K-12?'," said John Kuefler, co-founder and senior architect at DevSquared. "Preparing kids for a career in computer science or programming could bring big benefits to rural communities, because they can do it remotely, and earn six figures that in turn is then spent in those communities."  
Kuefler said he continually experiences first-hand the need for good software developers.  
"We can't keep up with the demand and are ourselves in constant search of high-quality professionals to join our team," he said, noting that most children K-12 will be working in jobs that haven't even been invented yet.   
"Most likely they'll relate to technology, and what we're teaching will prepare them," he said.  
Held at Block22, the camps will provide campers the chance to experiment and solve problems with a variety of hands-on coding activities. The schedule is as follows:  
Kindergarten and first grade campers:

June 5

(*registration full) and 

July 10

 from 8 a.m. to 11 a.m.

 

 

Elementary school campers:

June 5

(*registration full) and 

July 10

, 1 p.m. to 4 p.m.

 

 

Middle school and high school campers:

June 6

(*registration full) and 

July 11

, 9 a.m. to 4:30 p.m.

 

 
Kindergarteners will learn basic coding principles, elementary schoolers will participate in interactive coding projects, middle and high schoolers will engage in more advanced activities, and high schoolers will have the chance to compete for prizes.  
Register at https://dev-squared.com/2019-pittsburg-ks-summer-code-camps/  
About Block22  
Block22 is an innovative, mix-use, living-learning community at Fourth and Broadway in Downtown Pittsburg. Developed through a unique partnership between Pittsburg State University, the City of Pittsburg, and the Vecino Group, Block22 transformed four historic buildings into an entrepreneurial epicenter.