University mourns passing of former vice president 
  Wednesday, May 22, 2019 8:30 AM
  Alumni, People and Society, News
Pittsburg, KS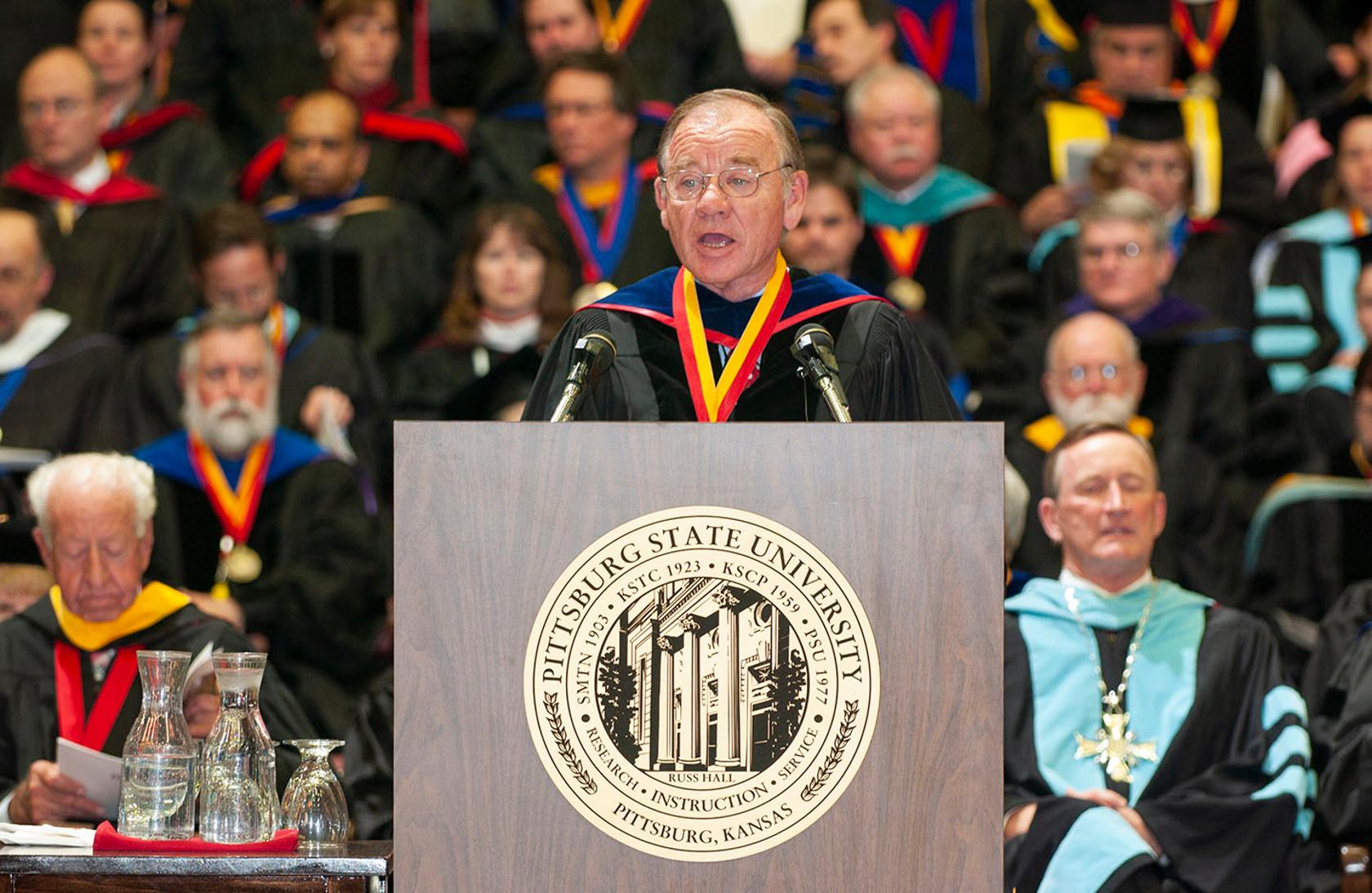 Faculty, staff, and alumni are mourning the loss of retired PSU Vice President and Professor Emeritus Robert Ratzlaff, 78, who died on May 19, 2019, at his residence in Pittsburg. 
Ratzlaff was employed by PSU for 40 years and a faculty award at the university was named in his honor.  
A native of Garden City, Kan., he earned a bachelor's degree in history from Kansas State University, a master's degree in history from PSU, and a Ph.D. in history from the University of Kansas.  
Prior to PSU, he was an instructor of history, political science, and sociology at Independence Community College and Independence High School in Independence, Kansas, where he also served as a football and basketball coach.  
He joined the PSU faculty in 1966 as a history instructor, a position he held until 1978 when he was named chair of the History Department. He was named interim vice president for Academic Affairs in 1987. Throughout his time as an administrator, he continued to teach classes. 
Known for injecting personality into his classes, he occasionally dressed up in costumes and told Civil War stories as if he knew and talked with Abraham Lincoln. 
During his tenure as vice president, the university underwent significant change. According to past interviews, he was very proud of the acquisition of funding, design, and construction of the Kansas Technology Center and the development of the PSU Honors College.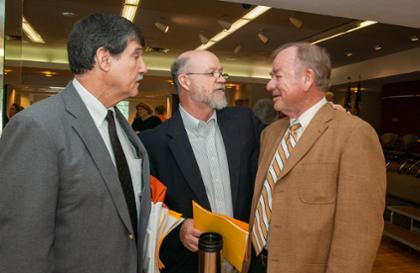 He also played a role in the first national accreditation for the Kelce College of Business from AACSB, design and construction of the Family and Consumer Sciences Building, new degree programs in international business, nursing, accounting, instructional technology, engineering technology, criminal justice, the merger of the Vocational Technical Institute with the College of Technology, and much, much more. 
He also published numerous articles in reviews and journals, including The Midwest Quarterly, The Kansas Historical Quarterly, and the Little Balkans Review. 
"I've had a 40-year love affair with this institution," Ratzlaff said in 2006. "The ironic part of it was that when I came over from Independence, I was just going to stay until I got my PhD and then I was going to go to a better institution. I couldn't ever find a better institution. This was what I was looking for all along." 
Ratzlaff retired in 2006. At a retirement celebration for him, PSU President Steve Scott said Ratzlaff's perspective was often as a historian and he appreciated the early leaders, faculty, and staff who defined the university's culture and shaped the identity of the institution. 
"He worked hard to honor their contributions by basing his decisions on the traditions and foundation they had established," Scott said at the time. "I learned many lessons from him regarding the importance of understanding where we have been before considering where we should go."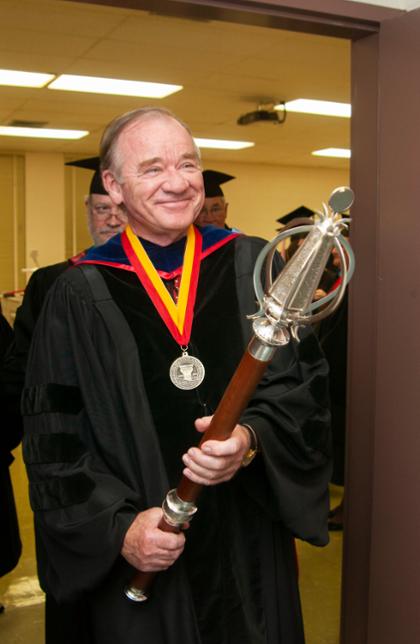 Ratzlaff also was active in the community, including as past president of the Friends of the Crawford County Museum. 
Scott Gorman, a faculty member in the Department of Health, Human Performance and Recreation, coached with Ratzlaff for Pittsburg's American Legion baseball team in the early 1990s and from 2001 to 2006. At Ratzlaff's retirement celebration, Gorman noted that anyone who knows Ratzlaff knew of his love for baseball and his active involvement in Babe Ruth, Little League, and American Legion Baseball. 
"What many people don't know is how much he has done for baseball in this community during the last 30-plus years," said Gorman, who in 2006 led the charge to rename the annual Pittsburg Post 64 American Legion baseball tournament to the "Bob Ratzlaff Wood Bat Tournament." 
Ratzlaff is survived by his wife, Jeffriann Ratzlaff as well as three children and their families. 
Services will be held at 10:30 a.m. on May 29 at the South Broadway Baptist Church, a block north of campus. Burial will follow in Highland Park Cemetery. The family will receive friends from 6 to 8 p.m. May 28 at Brenner Mortuary. A scholarship fund at PSU has been created in Ratzlaff's name.  They may be left at or mailed to Brenner Mortuary, 114 E. Fourth St., Pittsburg, KS 66762.