Study prompts task force to recommend lab reduction, modern access to software
  Wednesday, May 15, 2019 11:00 AM
  News, Science and Technology
Pittsburg, KS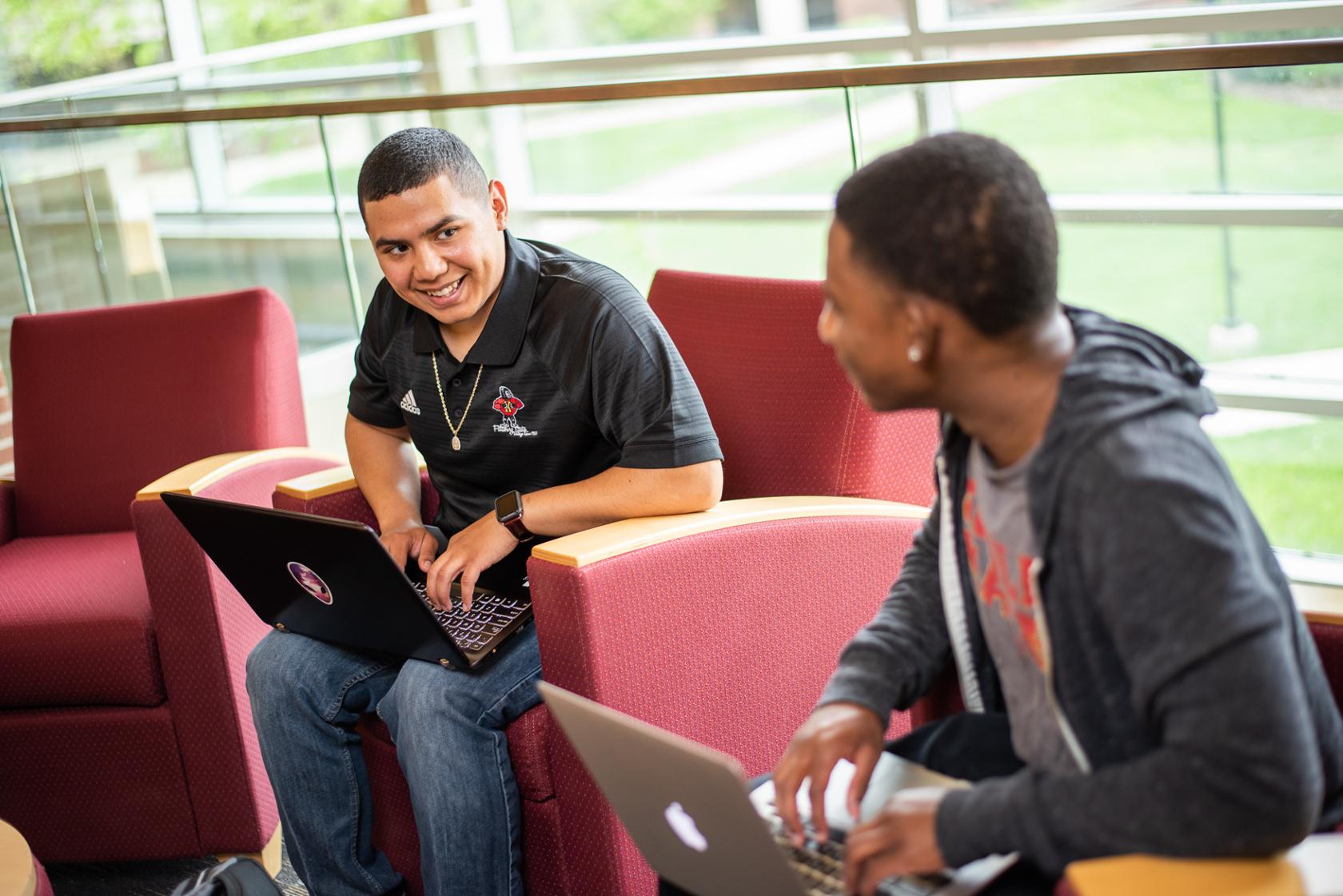 With 92 percent of PSU students now owning a laptop or tablet they use for homework, research, and connectivity, the University's 89 computer labs aren't being utilized as much. 
Reducing half of the labs, or about half of the devices in labs, would save the University a little over $1 million, said Chief Information Officer Angela Neria. It also would free up classroom space and allow the University to direct funds toward student access to software. 
"On the higher end, we've found 33 percent utilization, and on the lower end, 6 percent," Neria said. 
Those findings were the result of a 10-month study by the PSU Academic Computer Lab Study Group, made up of a diverse group of campus stakeholders and chaired by Neria. 
The group reviewed the existing computer lab scope and use, discussed a target for what it considered an appropriate number of labs and devices, examined how to best distribute University-owned software to student, faculty, and staff machines, and now will submit recommendations to the Provost Leadership Council and President's Council for consideration. 
Among the task force's findings:  
94 percent of students 

who 

responded to 

the annual campus-wide IT survey

 said they would prefer to access University-owned software from their own computers vs. making a trip to a University computer lab.

 

The average computer replacement cost is $1,360 per machine, with upgrades needing to occur every four to six years. PSU's labs are comprised of 1,717 machines.

The estimated savings to the division of Academic Affairs on computer lab reductions if half of the current computers were phased out over the next three years would be $388,960 each of the three years.

While some are state-of-the-art, some are 

more than nine 

years old, having been paid for initially by a grant but with no funding for updates.

 
The task force used the software LabStats to determine how often labs in each area of the University — College of Arts and Sciences, Kelce College of Business, College of Education, College of Technology, Axe Library, and so on — were used.  
Within the College of Arts and Sciences, for example, there are 381 lab machines. The average use during Fall 2018 was 7 percent. In Kelce College of Business, three labs with 93 machines are open to all PSU students. Of the 6,605 PSU students who have access, 25 percent (1,678) logged in. 
Paul Grimes, dean of Kelce College of Business, said the study confirmed there is great variability in how campus computer labs are utilized by students. 
"In the Kelce College, the vast majority of our students bring their own device," he said. "We have not included the building of new open computer labs in our renovation plans, but rather, are concentrating on mediated classrooms and creating appropriate spaces for students to utilize their own devices in-between classes." 
Mary Carol Pomatto, dean of the College of Arts and Sciences, said meeting the needs of today's learners in the higher education environment can't take a "one size fits all" approach. 
"By assessing how our students are utilizing technology, we can more accurately target resources to fit the current teaching-learning environment and meet students' needs," she said. 
In 2009, the Chronicle of Higher Education reported 11 percent of colleges and universities were phasing out public computer labs or planning to do so, and 20 percent were reviewing the option. 
Subsequent years would see reports that colleges were experimenting with "virtual computing labs," thanks to the ability by universities to provide access to shared software. 
By 2016, University Business was reporting that "Virtual desktop infrastructure technology can improve access to and use of software-based labs. And the explosive growth of wireless learning on tables and smartphones has ushered in an exciting era of low-cost apps." 
"We've seen a steady decline over the past 10 or so years of students using labs, and it coincides with them having their own machines and wide-spread wireless access in the world in which we live," Neria said. "Not only would reducing our labs save money, the added benefit would be gaining classroom space and software application distribution to our students when and where they need it, versus being tethered to a computer lab and the hours that it is open."