Students win at statewide entrepreneur competition
  Tuesday, May 7, 2019 1:00 PM
  Academics, People and Society, News
Pittsburg, KS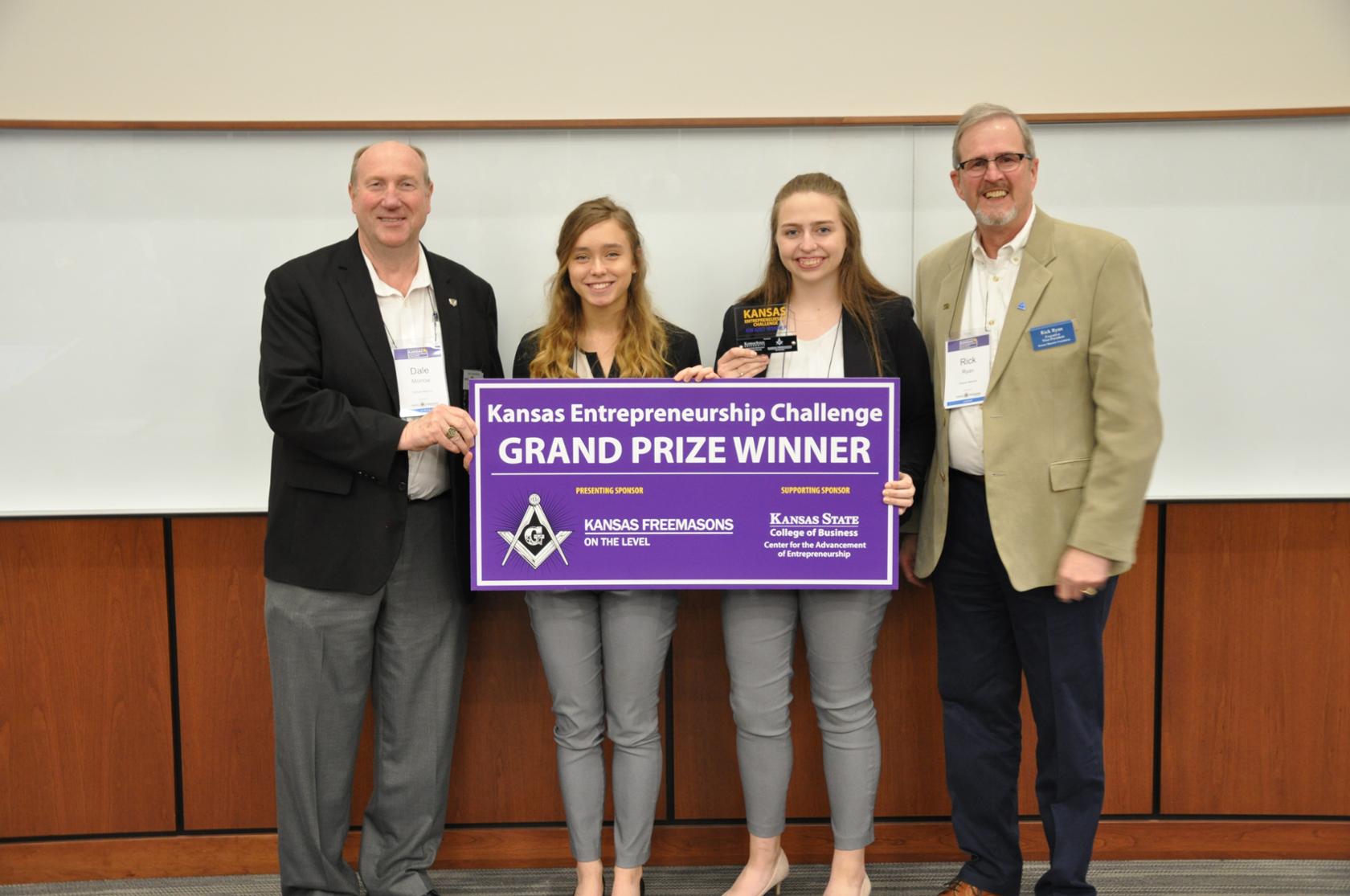 Wyntr Jacobs and Sarah Clausen have competed in the Kansas Entrepreneurship Challenge since their freshman year at Southeast High School in Cherokee, Kansas. 
They've fared well: That year, they won at the district level in the high school division. As high school seniors, they advanced to place third at the statewide level. 
"Our high school business teacher was very involved in business and wanted to teach us the importance of understanding entrepreneurship. It's what made me want to become a business major," Jacobs said.  
Last fall, as freshmen at PSU, they qualified to compete in the collegiate division by winning the Gorilla Cage Competition. 
And this spring, they finally captured the crown: they won the grand prize against nine other universities, bringing home a $5,000 check for their entry, "Live Oriental." 
Their concept: a fresh food delivery service that provides pre-proportioned meal plans to the Pittsburg area. The basis of their business is oriental cuisine because it offers a variety of substitutions to many dietary restrictions, Jacobs explained.  
"We provide meal kits for customers who have a little time to prepare meals, but still have the desire for fresh, healthy food that has the same quality of a home cooked meal. Unlike our competitors, we will package and deliver our meal kits on the same day for guaranteed freshness," their pitch says. 
Jacobs works at The Foundry (the entrepreneur component of Block22) and after graduation hopes to find a job in which she can assist and help businesses solve problems by applying solutions, and to one day own her own business. 
Clausen, who is pursuing a degree in Marketing and Management with a minor in Graphic Design, also hopes to own her own business after graduation that allows her to combine her interests. 
The two credited Kelce College of Business Instructor and business owner John Kuefler for offering guidance with their business plan and Dacia Clark, assistant director of the Small Business Development Center through EnterprisePSU, who assisted them with the financial aspect. 
The competition required they write an executive summary, a two-minute elevator pitch, a three-page business plan, and a 15-minute mock board room before a panel of judges. 
In addition to their $5,000 grand prize, they won $500 for the most inspirational pitch and $250 for qualifying. Both students plan to use their winnings as scholarship money. 
The sixth annual event was organized by the Kansas State University Center for the Advancement of Entrepreneurship. Last year, PSU also fared well: the team of Kailey Pearson and Brittan Brennar captured fourth place for their pitch for Sonder & Co., an online and retail marketplace for local artisans to sell their products. Using their prize money, the pair went on to create a pop-up business that has made appearances at Pittsburg ArtWalk and Block22.