PSU student musicians collect $1,300 for damaged Pretty Prairie band room
  Wednesday, May 1, 2019 9:00 AM
  Giving Back, People and Society, Arts & Entertainment, News
Pittsburg, KS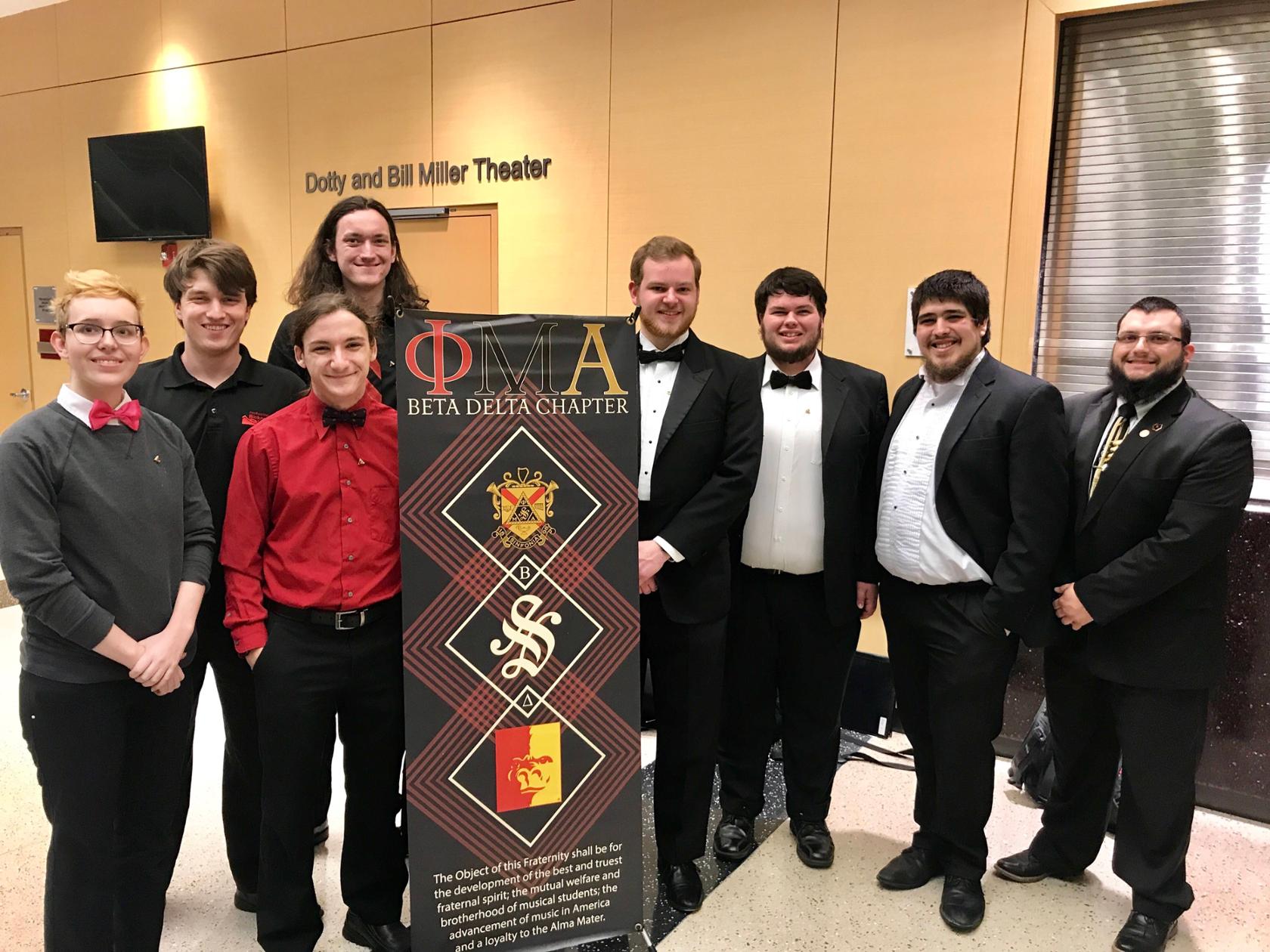 Pittsburg State University music education student Devon Ellicott began playing a band instrument in fifth grade and never looked back.  
When he saw a news story about an estimated $50,000 to $75,000 in vandalism done to the Pretty Prairie (Kansas) High School band room, he decided to act.  
As the president of Phi Mu Alpha, PSU's men's music fraternity, he pitched to his group the idea of raising funds to send to Pretty Prairie School District. His fellow fraternity members were all on board.   
Over the span of 10 days, the group raised $1,300 by taking up collections at three concerts at the Bicknell Family Center for the Arts — the PSU-Pittsburg High School joint concert on April 18, the PSU Jazz Ensemble and Jazz Combo concert on April 24, and the SEK Symphony-University Choirs concert on April 28 — and by contributing funds of their own.  
"It feels awesome," Ellicott said. "I was heartbroken to see that happen to a school, especially such a small school and so close to home. But I realized I'm old enough now to be able to do something about it."  
Ellicott said his fraternity's mission is the advancement of music in America.  
"This certainly fits that perfectly," he said.  
Officials with the Reno County Sheriff's Department reported that vandals ages 8, 10, and 11 caused the damage to the band room. Many instruments were destroyed or damaged. The majority of the drums, if not all, had holes punched in them, and some drum heads had painted hand prints left on them. Paint also was thrown across the floor, walls, and over equipment.  
"This is the most money our chapter has ever fundraised – and I can't think of a better cause," Ellicott said. "I'm proud of our whole chapter." 
Learn more about PSU's Music Department at https://www.pittstate.edu/music/index.html