Pittsburg Divas pay it forward with student scholarship award
  Friday, May 3, 2019 12:00 PM
  News, Alumni, Giving Back, People and Society
Pittsburg, KS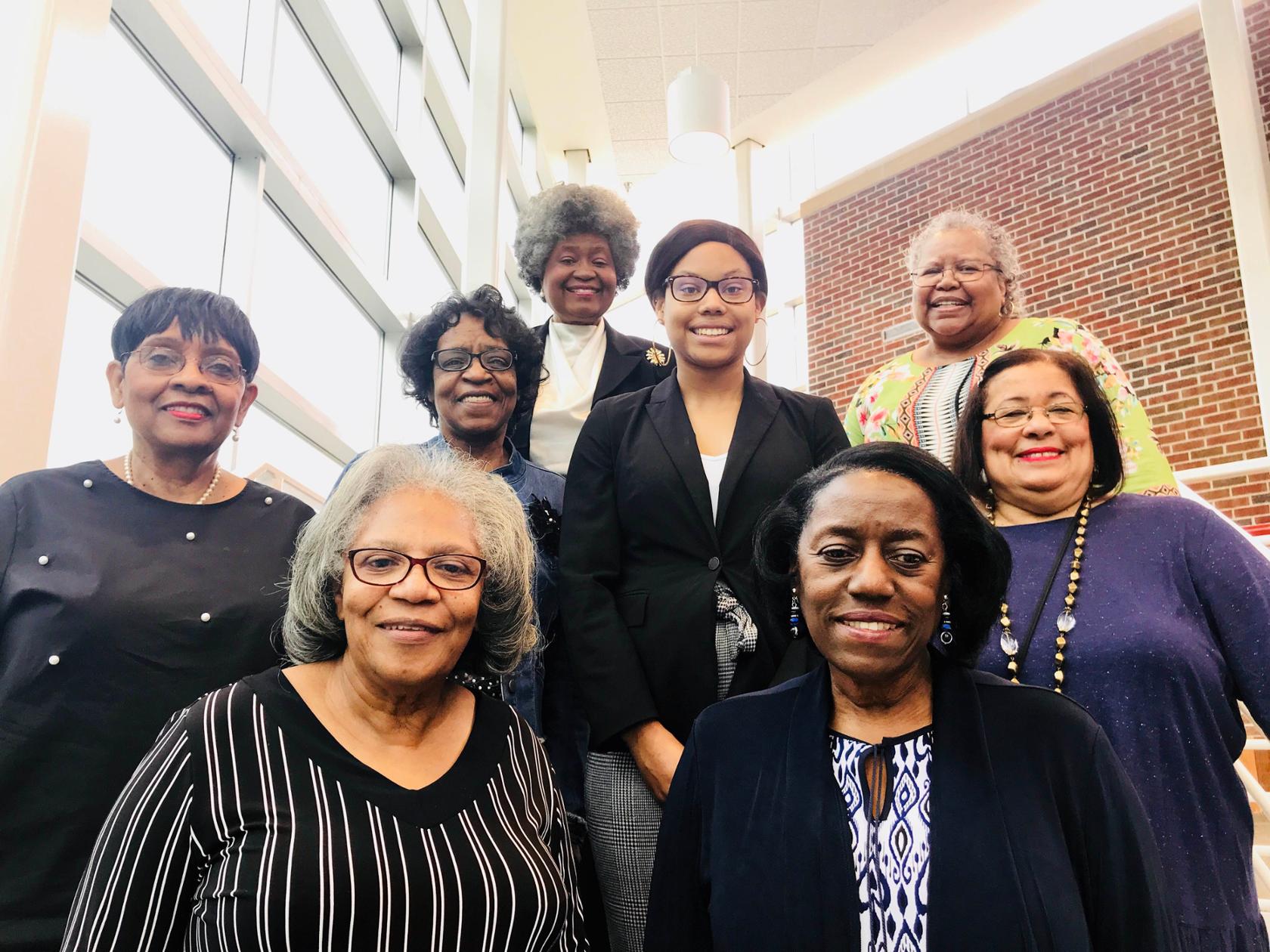 A group of seven KC residents who bill themselves as the Pittsburg Divas were students here 50 years ago, but they haven't forgotten their alma mater.  
Each year for the past three years, these Gorillas pay it forward by giving a scholarship award to a student in honor of another Pittsburg State alumna, Dr. Inez Kaiser — a highly successful African-American woman who earned the university's Meritorious Achievement Award in 2010. She died in 2016 at age 98.  
The Kansas City Star noted that she was a "fierce fighter for black women in business." She became the first black woman in the U.S. to own a public relations firm and built a base of clients locally and nationally. She also advocated for minority women to have a voice, was a champion of civil rights, and advised two U.S. presidents as part of a panel on minority women in business, the Star reported. 
Friday, the group came to campus to meet this year's recipient, Yahzmen Abraham, of Tulsa, Oklahoma, who is a management major in PSU's Kelce College of Business. She will graduate next week and go on to graduate school and eventually, she hopes, law school. 
"I was flabbergasted to receive this," Abraham said after she'd hugged each one of them and sat down to lunch and a conversation in the Overman Student Center. "It's exciting to think that people who don't even know me are helping me with my education, and it makes me want to pay it forward some day when I am able." 
The Pittsburg Divas includes (front row) Beverly Miller Pendelton ('71) and Bernice Powell Cottrell ('73), (middle row) Marjorie Brown Miller ('71), Joyce Avery Simms ('71), student Yahzmen Abraham, and Marisa Baker Chase ('69), and (back row) Ann Sanders Turner ('72) and Brenda Wright Kelly ('71 and '73).