Bell Festival planned for Saturday 
  Tuesday, May 28, 2019 3:00 PM
  Arts & Entertainment, News, Campus Culture
Pittsburg, KS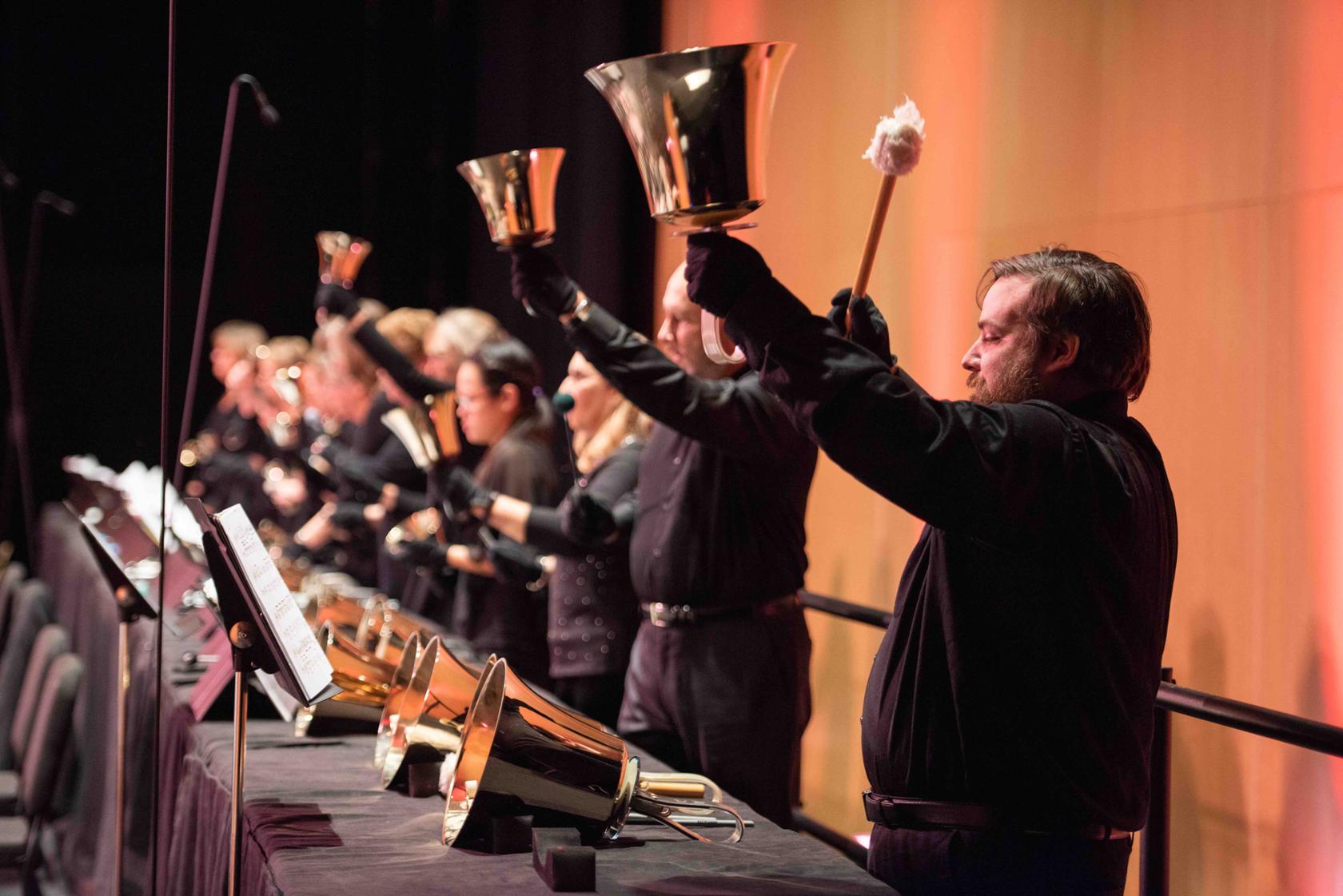 The Bicknell Family Center for the Arts will come alive with the sounds of bells on Saturday as the 7th Annual Pittsburg Bell Festival, hosted by Bells of the Balkans, gets underway. 
A free public concert will take place at 7 p.m. in the Linda & Lee Scott Performance Hall. It will feature the Belles of the Bells, the PittPres ringers, the St. Lutheran's Bell Choir, Bell soloist Terry Cox, and the award- winning Bells of the Balkans, who will combine to perform a program entitled "A Century of Pop Music."  
The Bells of the Balkans is comprised of 15 bell ringers from the Pittsburg area, many of whom also perform in other bell ringing groups. Their playlist ranges from "Singin' in the Rain" to "Bohemian Rhapsody."  
The ensemble recently won the highly-coveted National Federation of Music Clubs Ruth Morris award, and recently was invited to perform at the Kansas State Music Club's convention in Topeka. The ensemble, which practices and performs in the Bicknell Center throughout the year under the direction of Janis Saket, is affectionately known as the Bicknell Center's "house band." 
The concert is open to the public and donations will be accepted to further promote bell ringing in the area.