School of Construction gearing up for large expo 
  Friday, April 12, 2019 12:00 PM
  Science and Technology, News, Academics
Pittsburg, KS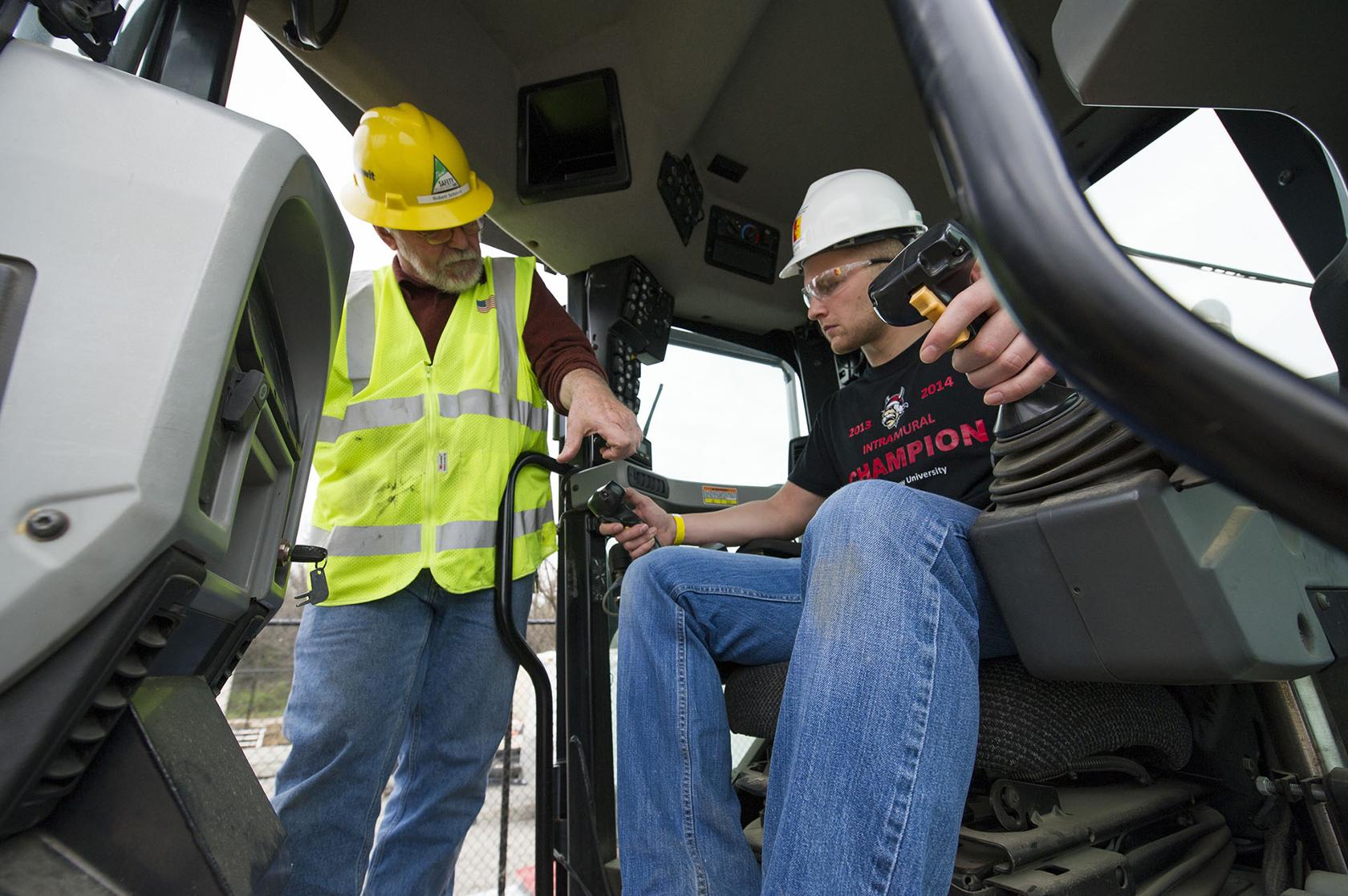 What began as a small event a few years ago has grown to one of the region's largest expos, featuring live demonstrations, student competitions, more than 107 exhibitors from across the nation, and an anticipated 800 guests from across the Four State region. 
Planned for April 16-17 at the state-of-the-art Kansas Technology Center on the campus of Pittsburg State University, the School of Construction Expo is designed for students from high schools, community colleges, and other universities from throughout the area, as well as contractors, instructors, and Pittsburg State students.  
It also serves as a vital link between a growing industry — construction — and prospective hires as young as high school. In past years, PSU students have received job offers at the event. 
On Tuesday, April 16, breakout sessions will run from 8 a.m. to 5 p.m. and include topics like 3D drone mapping and trench safety.  
On Wednesday, guests will have the opportunity to operate construction equipment, explore new technology, and get hands-on experience using construction-related tools at the expo, which will be set up that day from 9 a.m. to 3:30 p.m. on the parking lot and in the lobby at the KTC.  
There will be concrete placement and finishing equipment, aerial lifts, HoloLens and virtual reality displays, cranes, a concrete flatwork finishers performance exam, and more. 
The expo also will include two distinguished keynote speakers:  
William Praderio, the Beavers Association Distinguished Speaker and vice president of Massman Construction Company, will speak from 4 to 5 p.m. on Tuesday in the Crimson and Gold Ballroom in the Overman Student Center.  
Dirk Elsperman, executive president of the Associated General Contractors of America and COO of Tarlton Corporation, will be the expo's keynote speaker at 4 p.m. on Wednesday in the Crimson and Gold Ballroom. 
The event is hosted by the PSU School of Construction. 
Learn more: https://construction.pittstate.edu/expo.html
Learn more about the School of Construction: https://construction.pittstate.edu/index.html