Hart chosen as Meritorious Achievement Award winner
  Monday, April 8, 2019 8:00 AM
  People and Society, Alumni, News
Pittsburg, KS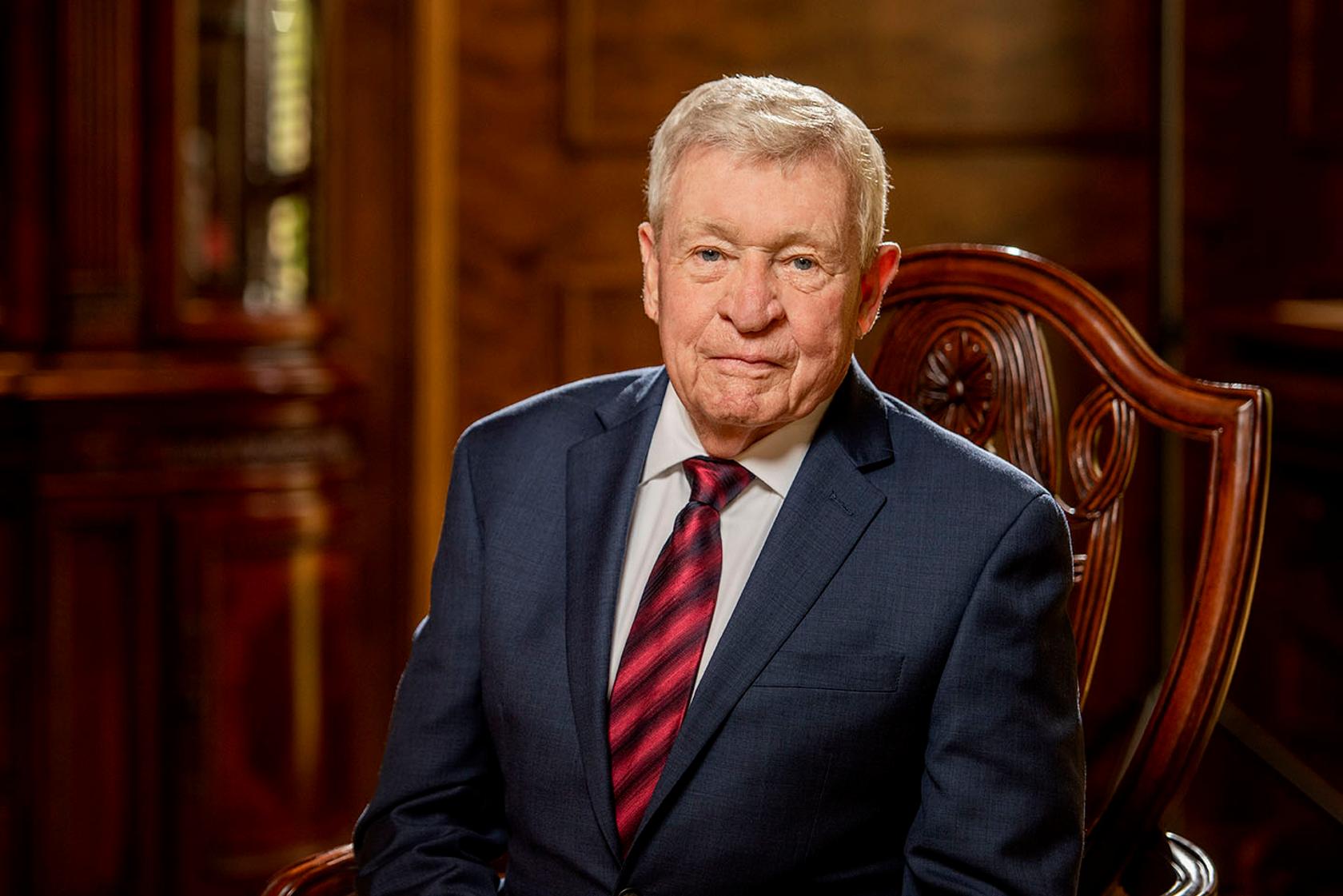 Col. (Ret.) Dr. Kenneth Hart, a native of Columbus, Kansas, got to use a telescope on campus as a visiting 8th grader, just as the nation's space program was getting underway. His career would eventually lead to research that contributed to safer conditions for astronauts to travel into space, and new methods for treating wounds in the specialized field of hyperbaric medicine. 
On Friday, he was back on campus to be recognized as one of three Meritorious Achievement Award winners by the PSU Alumni Association, an award established in 1958. Candidates must have demonstrated substantial professional growth and advancement over an extended period. 
Hart began adulthood by serving four years in medicine as a Navy Corpsman, then earned enough credits in PSU's pre-med program to qualify for medical school at the Kansas City University of Medicine and Biosciences. 
"I had a wonderful experience here," Hart said. "My pre-med advisor was Dr. Leland Keller; he was very encouraging, and I'll never forget him. He had a great deal to do with my getting accepted to med school."  
He would go on to have a career in aerospace medicine and serve as a consultant to NASA at both Kennedy and Johnson Space Centers. He completed his med school degree in 1965, and returned to PSU to complete his bachelor's degree in biology and chemistry in 1985. 
In addition to private practice, he worked as the Deputy Command Surgeon at Andrews Air Force Base, as Director of Medical Readiness at the Office of the Surgeon General HQ USAF in Washington, D.C., and as the commander of the USAF School of Aerospace Medicine at Brooks Air Force Base. 
He has a record of exemplary leadership in the Air Force as a flight surgeon and was promoted to full Colonel before his retirement. 
Career highlights include involvement in the NASA Skylab launch, developing treatment protocols and an onboard treatment facility for decompression sickness aboard the Shuttle Orbiter spacecraft, and serving as the Eastern Space and Missile Center surgeon and as the Department of Defense's assistant for bioastronautics on the space shuttle support team. 
From 1996-2006, he was president and medical director of Wound Specialty Associates, PA, Methodist, and Nix Medical Centers in San Antonio, Texas. In recent months he has returned to campus to speak to pre-med students in the Department of Biology. 
"This is every bit as important to me as other awards I've earned," he said. "In all the things I've done, I made reference back to Pittsburg and what I learned there – it was such an important foundation."