DeMoss chosen as Meritorious Achievement Award winner
  Monday, April 8, 2019 8:00 AM
  People and Society, News, Alumni
Pittsburg, KS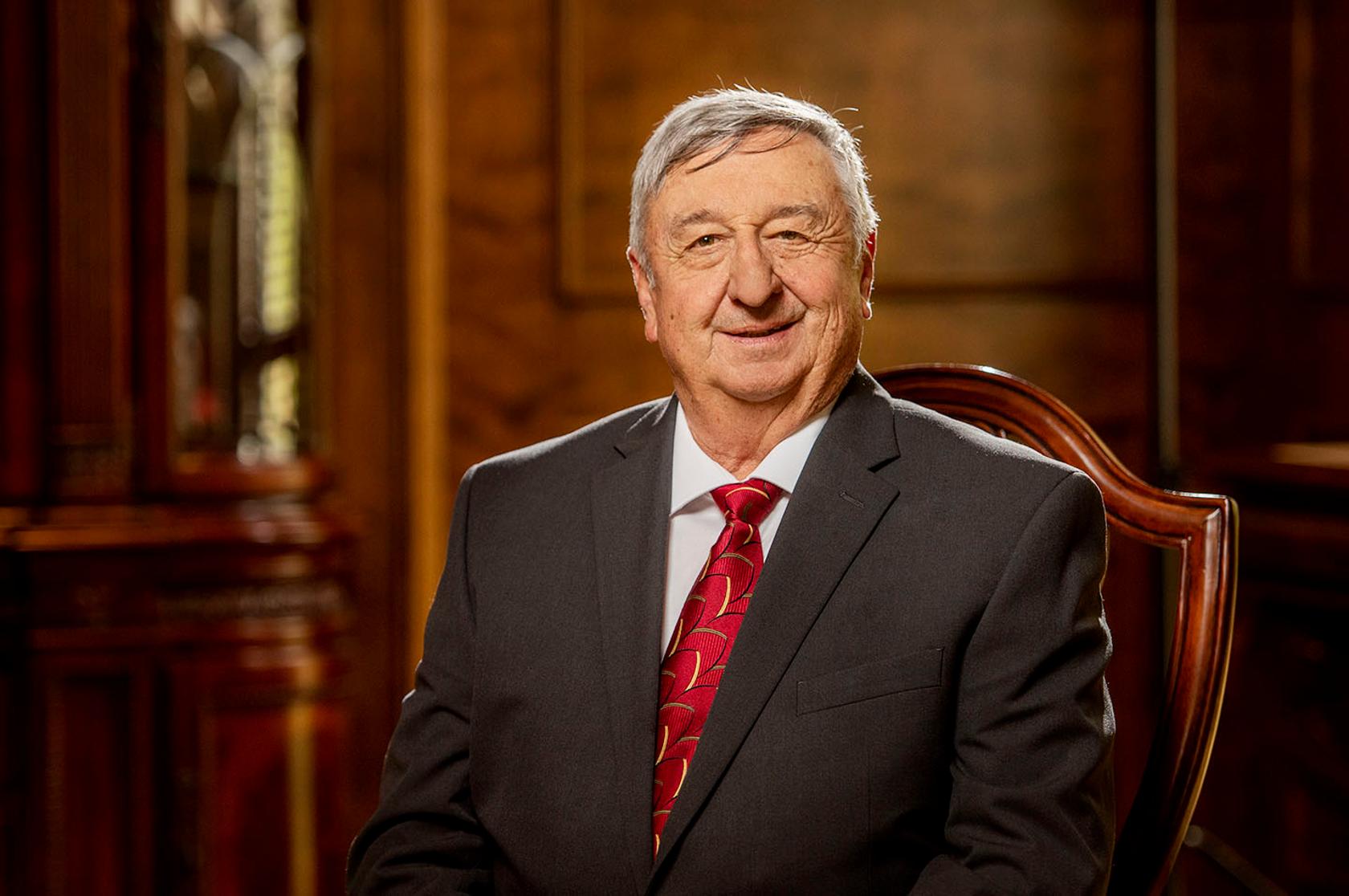 Dave DeMoss, a native of Emporia, Kansas, was the first in his family to attend college.  
Inspired by a teacher in high school and one at PSU, he went on to become one of the founders of the Southeast Kansas Education Service Center — an agency that has impacted thousands of students and teachers throughout Kansas. 
On Friday, he was recognized as one of three Meritorious Achievement Award winners by the PSU Alumni Association, an award established in 1958. Candidates must have demonstrated substantial professional growth and advancement over an extended period.  
"I'm truly honored," he said. 
DeMoss earned a bachelor's degree in Printing Technology from PSU in 1970 and a master's in Administration in 1971. 
"Pitt State has a track record of helping students achieve success," DeMoss said. "I was told by one of my high school teachers that there were people here who would help nurture me, because that's the way it's done at Pitt State, and he was right." 
DeMoss became a teacher himself at SEK VoTech in Columbus, Kansas, then signed on as the executive director at the SEK ESC at Greenbush from its founding in 1976 through his retirement 33 years later, when a building there was named in his honor.  
He became known across the state for his mantra and the mission of Greenbush: "Find a way to say 'yes'." 
During his career, he facilitated the growth and expansion of programs and services to create equal educational opportunities for all students. He was known for recruiting and retaining the best educational professionals — many of whom were PSU graduates — as Greenbush developed a reputation as an educational leader in Kansas and across the Midwest. 
He also collaborated with the College of Education, developing lasting partnerships. 
Today, Greenbush employs 450 people on a 540-acre campus as well as in satellite facilities, alternative learning sites, and schools. 
DeMoss has served on numerous state committees, including the Governor's Commission on Reform of Educational Governance, Educators for Excellence, Kansas Excellence in Education Committee, United School Administrators, Job Training Partnership Act, and Foreign Language Study Group. 
In retirement, DeMoss still is serving students as a trustee on the Board of Directors of the Learning Tree Institute, an educational foundation established in 1989 as a supporting organization of Greenbush, and through his involvement in the Greenbush Leadership Academy, which works with PSU and area school districts to grow the next generation of school administrators.  
DeMoss received PSU's Dr. Kenneth K. Bateman Outstanding Alumni Award in 1994, and in recent years has returned to campus to speak to students in the College of Education.